Tips to Put iPhone X in DFU Mode
When you are troubleshooting a problem in iOS, putting the iPhone X in DFU mode and resetting it is the last step. The DFU mode, which stands for "Device Firmware Upgrade", works as the last resort to put your bricked iPhone back in order. The DFU mode puts your iPhone in a state where it can communicate with iTunes but the boot loader or iOS isn't tripped.
With the different models of the iPhone, the method to put them in DFU mode is slightly different. So, in this article, you are going to learn how to put iPhone X / 8 in DFU mode.
Part 1. How to Put iPhone X in DFU mode?
As we all know, after the iPhone 8 models, Apple has eliminated the home button in the features of the iPhone. Hence, the method to put iPhone XS Max in DFU Mode has changed. In this section, we will learn about how to enter DFU mode on iPhone 8/8 Plus, iPhone X, XS, XS Max models. If your iPhone has stopped responding or there is a major working problem, then restor the iPhone in DFU mode is most likely to fix the problem.
Step 1. Connect your iPhone to computer
Connect your device to a PC or Mac with either lightning USB cable or lightning USB-C cable. And open iTunes.
Step 2. While your device is connected, follow the steps below to learn how to put iPhone X / 8 in DFU mode:
Quickly press and release the Volume Up button
Quickly press and release the Volume Down button
Press and hold the Side button until the device screen goes black.
As soon as the screen turns black, press & hold the Volume down button while continuing holding the Side button.
After 5 seconds, you can release the Side button but keep holding the Volume down button until iTunes detects your iPhone.
Release the Volume Down button as soon as iTunes detect your iPhone. This is the steps on how to set iPhone X in DFU mode.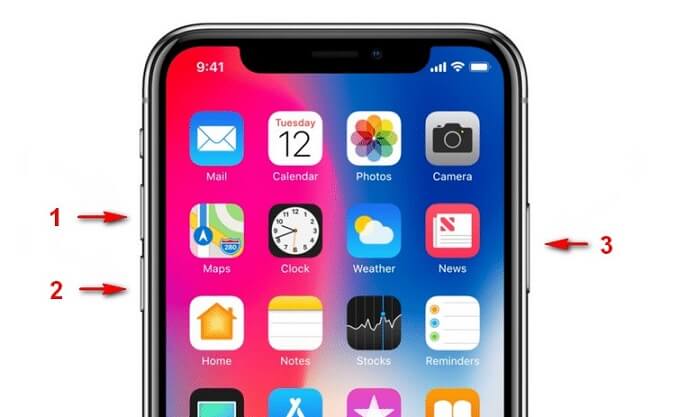 Part 2. How to Find Out Whether I've Put iPhone X In DFU Mode Successfully
When you are learning something from the internet, it is easy to get confused among so many solutions. As you search for methods on how to put my iPhone X in DFU mode, you will find many results giving the direct method, but there is no way you can identify whether you are following the right procedure or not.
The good thing is that there is a significant difference in putting iPhone in recovery mode and DFU mode. Some people mistake them to be the same thing. Simply, when you put iPhone XR in DFU mode, nothing will appear on the iPhone's screen, it is black. Only iTunes will notify you that a device has been detected. If the Apple logo appears on the screen, it means that you've held the Side button for too long. Start from scratch and follow the steps we've elaborated above.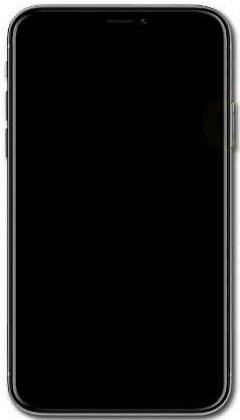 Part 3. Extra Tips: When We Need to Put iPhone X in DFU Mode
There are many iPhone users who don't have any idea what the DFU mode is and how it is used. It is intended for advanced users only. So, before you try out the steps on activating DFU mode iPhone XR/X Max/ XS/ X, you should know in what situations this mode is helpful.
The primary reason to access DFU mode on their iPhone is when they want to update or change the firmware of their device. It is also used to downgrade the iOS version of the iPhone.
The DFU mode is also preferred when a working problem of iPhone can only be resolved via troubleshooting. This includes restoring the bricked iPhone when updating has failed or the device is stuck during the downgrading of firmware or iOS.
If you are trying to jailbreak the iPhone or performing a SIM unlock, you have to put it in the DFU mode.
Another common usage of the DFU mode is when you have an iPhone IPSW file locally downloaded on the iPhone so that you can update it to fix the working problem. This is also achieved by putting the iPhone in DFU mode.
Warning:
Restoring iPhone in DFU Mode will erase everything on the device. And it is somewhat complicated for beginners. That is why we see DFU restore is the last restort when there is other ways we can try. UltFone iOS System Repair is a professional software which is designed to fix iPhone problems without data loss. Whether your iPhone is stuck in recovery mode, black screen, spinning wheel, or it has an error after iOS 13 update, this powerful tool can fix them in simple steps.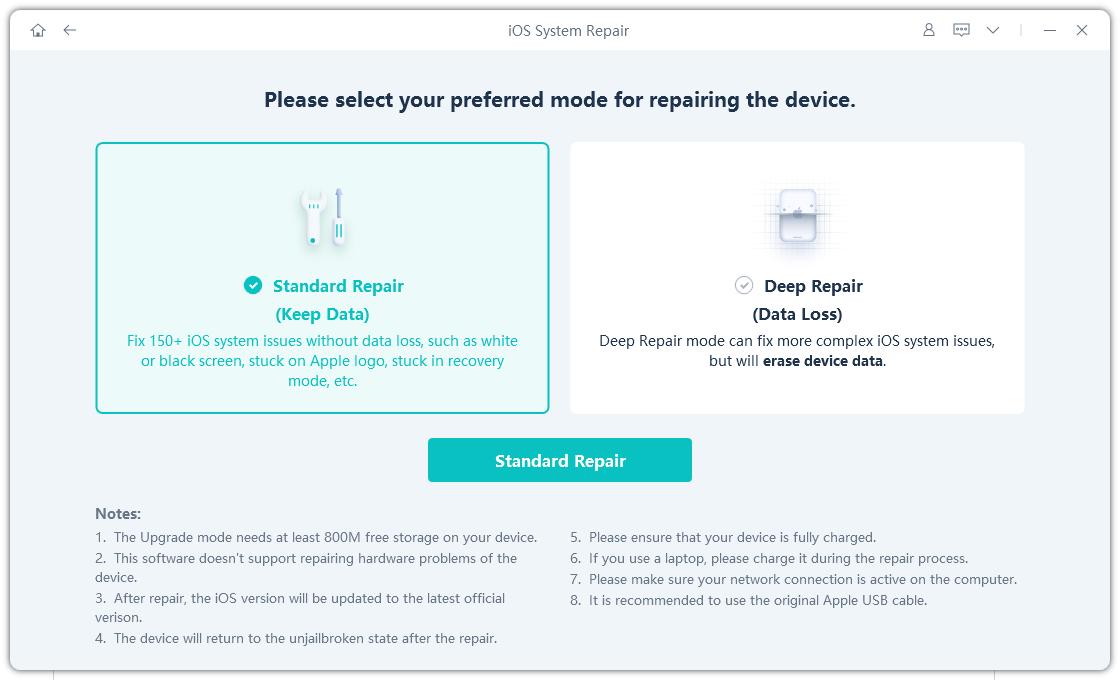 Conclusion
As you can see, if you concentrate on the DFU mode details, it is pretty easy to use it. so, the next time when someone asks you how to put iPhone XS max in DFU mode, you will have a precise answer to give them. And if you are facing troubles with your iPhone's working, iOS System Repair offers simpler and safer solution than DFU restor.