Top 10 Free iPhone Theme Icons for 2022/Christmas/ New Year
Want to give your iPhone a personal touch for the Christmas or the New Year 2021? Then you should download and change for a new icon set and iPhone themes. In this post, you will find the most beautiful free iPhone themes and icon sets. Check to see if they are the ones that suit your taste on your iPhone iOS 14/13/12/11/10/9.3/9.2/9/8/7.
10 Best Free Themes and Icons 2021 for iPhone 12/11/X/8/7/6/5S/5C/5/4S/4
1. Apple-News theme iPhone
As the picture show below, this theme icon is absolutely a new one for your iPhone. You can install the theme on Cydia, with with the source: "http://apple-news.fr/repo".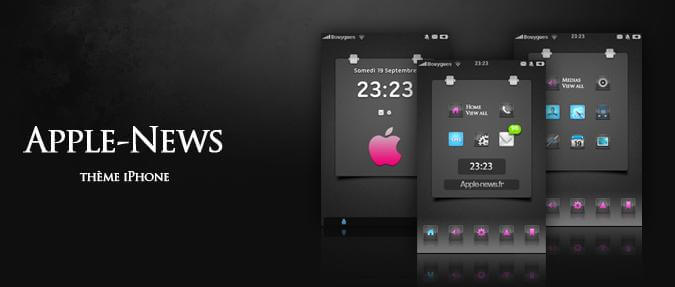 2. Matte Nano theme for iPhone
This is the free iPhone theme with most icons. Besides icons, wallpaper, dock, and a template make up your own icons. The picture showed below is only the main home screen icons in the Settings.app.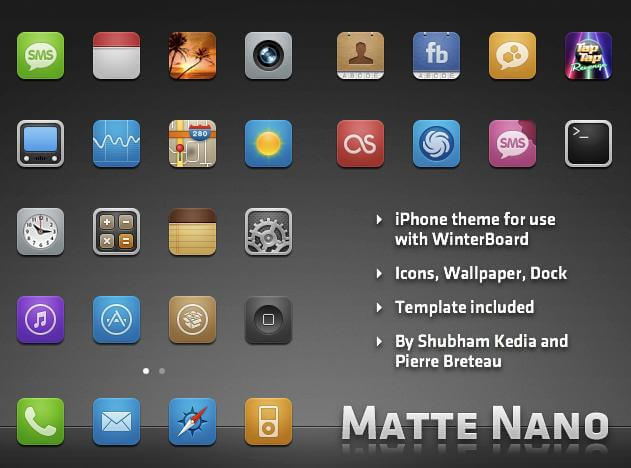 3. CandyMilk V2: iPhone Theme
This is a very colorful theme with sweet icons. And it is a very nice choice to free download on your kids' iPhone for Christmas or even for the coming up New Year.
You can download at http://toffeenutdesign.com/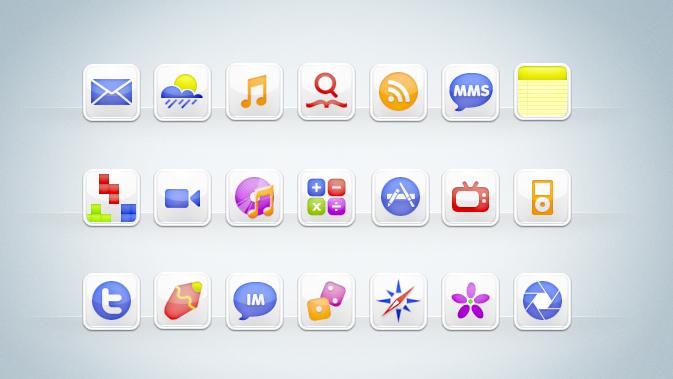 4. iPhone by dsma
This free cool icon themes for iPhone is warmly welcomed by many users. If you know Russian, you can also pick out this language.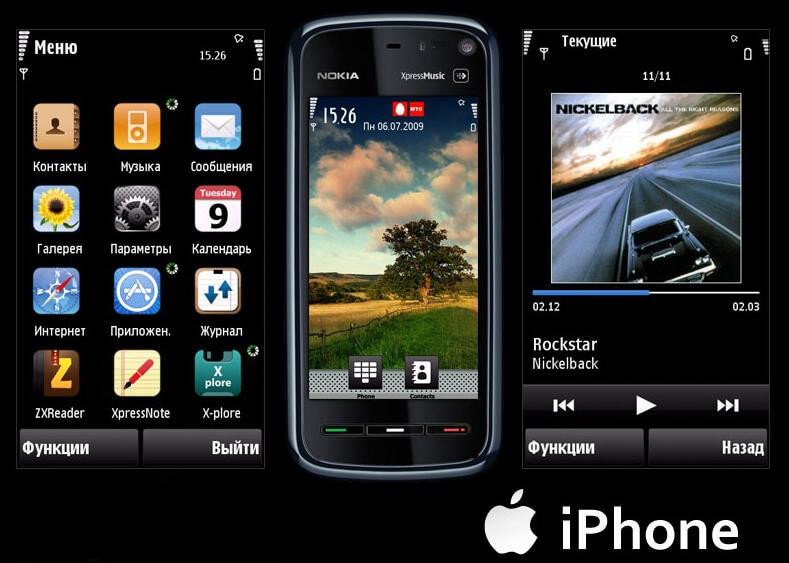 5. Deep 2.1: iPhone Theme
This is a very fantastic theme for your jailbroken iPhone with most icons you need. You can use it with WinterBoard.
Free download this iPhone theme icon at http://toffeenutdesign.com/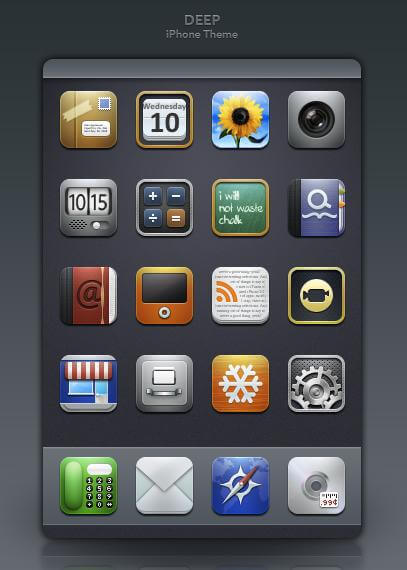 6. iSweet2: iPhone Theme
This free iPhone icon theme can bring a lot of fun to you, since it is designed with the cartoon art.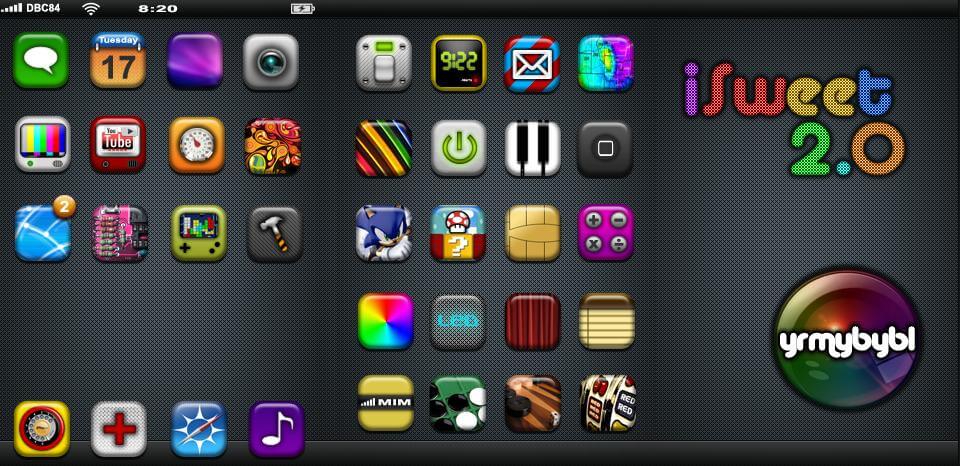 7. Black Neon Agua: iPhone Theme
One of the best free iPhone theme icons for Christmas or the New Year you can try is Black Neon Agua. It is as cool as you see in the photo below.
Download at http://toffeenutdesign.com/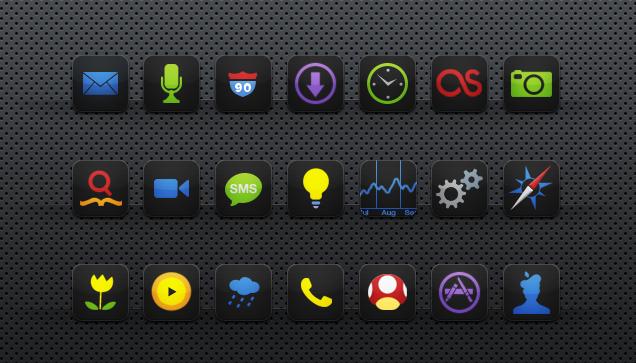 8. Soft v2 Theme for iPhone
This is another cool theme with almost all the icons you need (over 100 icons). To many users, this style is a kind of fashion. You can have a try on your dear iPhone to see what changes it may be.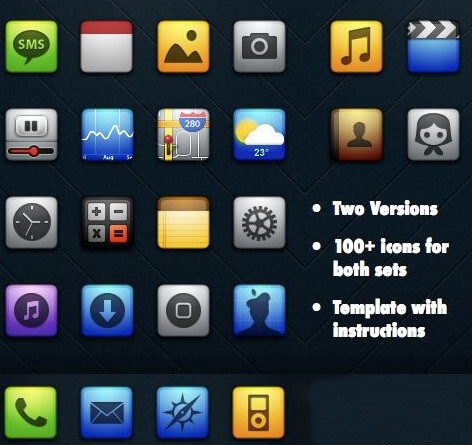 9. Perspection iPhone
This is another colorful theme icons on iPhone when running iOS 7. If you prefer this kind of style, try it on your device.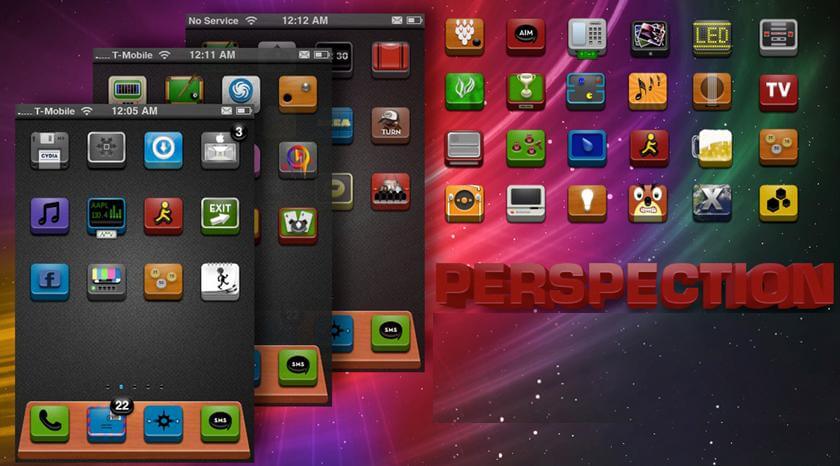 10. Tenuis-Iconset
It is one of the best free iPhone theme icons 2021. It has interesting icons. If you prefer a bright-light style theme, you can free download it on your iPhone at http://iphonetoolbox.com/icons/tenuis-iconset/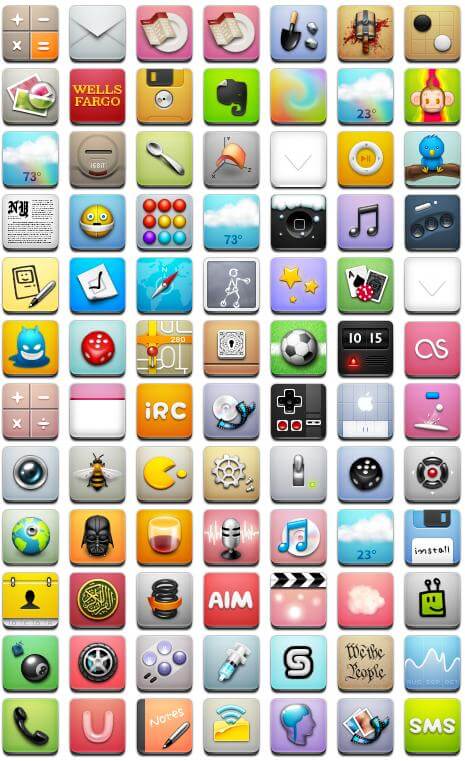 Pick out the one you like for your iPhone.