Why

You Need iOS/Android GPS Spoofer?

In many scenarios, you may want to hide your real location, such as prank your family on social networks to make them think you are somewhere else, modify the location to get more friend in geo-Location based dating apps, or access location-restricted AR games. UltFone iPhone/Android Location Changer can meet all your needs well, and is simple and effective.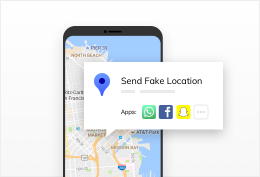 Fake Location on Social Media
Fake your location on Facebook, WhatsApp, Snapchat, etc. to prank/trick family/friends.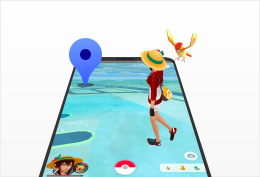 Play Geo-Blocked Games Anywhere
Enable you to move to anywhere in games without actually walking. Learn more about Pokemon Go Location Spoofer.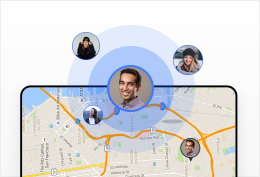 Change Location on Dating Apps
Change location on Tinder, Bumble and other dating apps to match more friends.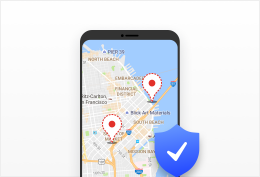 Hide iPhone location
This GPS location changer is of great help in hiding your currency location to stop being tracked.
Disclaimer: This product aims to help users change GPS location on iOS/Android devices. Any commercial use is not permitted. You shall bear legal responsibility if the use of this product violates the laws.
One Click

Change GPS Location without Jailbreak / Root!
01

Spoof Location Elegantly

Hide your location and share a new and virtual location by changing GPS location on your iPhone/Android. So, now you can access your favorite geo-restricted AR games, like Pokemon Go、Monster Hunter Now, trick your friends by simply changing your phone's GPS, and match more friends on dating apps.

02

Single-spot Movement

Select the start and end points, UltFone iOS/Android Location Changer will automatically plan and generate a route, and let the phone's GPS positioning move along the route at a specified speed.

03

Multi-spot Movement

Plan a route by selecting multiple spots on the map, this iOS/Android location spoofer will move along with the customized speed. It is helpful when playing location-based AR games even when you are staying at home.
More
Advanced Features

Are Available
Set Coordinate
Enter the coordinates to search and select the precise location, the drop-down menu provides more search results.
Define Speed
You can customize the speed from 3.6km/h-108km/h to simulate walking, cycling or driving speed.
Natural Simulation
You can stop at any time during the process to make the route more natural.
Historical Records
Automatically record and save historical spots, so you can easily reselect or manage these routes.
Spoof iOS/Android Location in
3 Steps

without any Hassle

Here is a simple guide to show you how to change location on iOS/Android without jailbreak or root. Support the latest iOS 17 and Android 13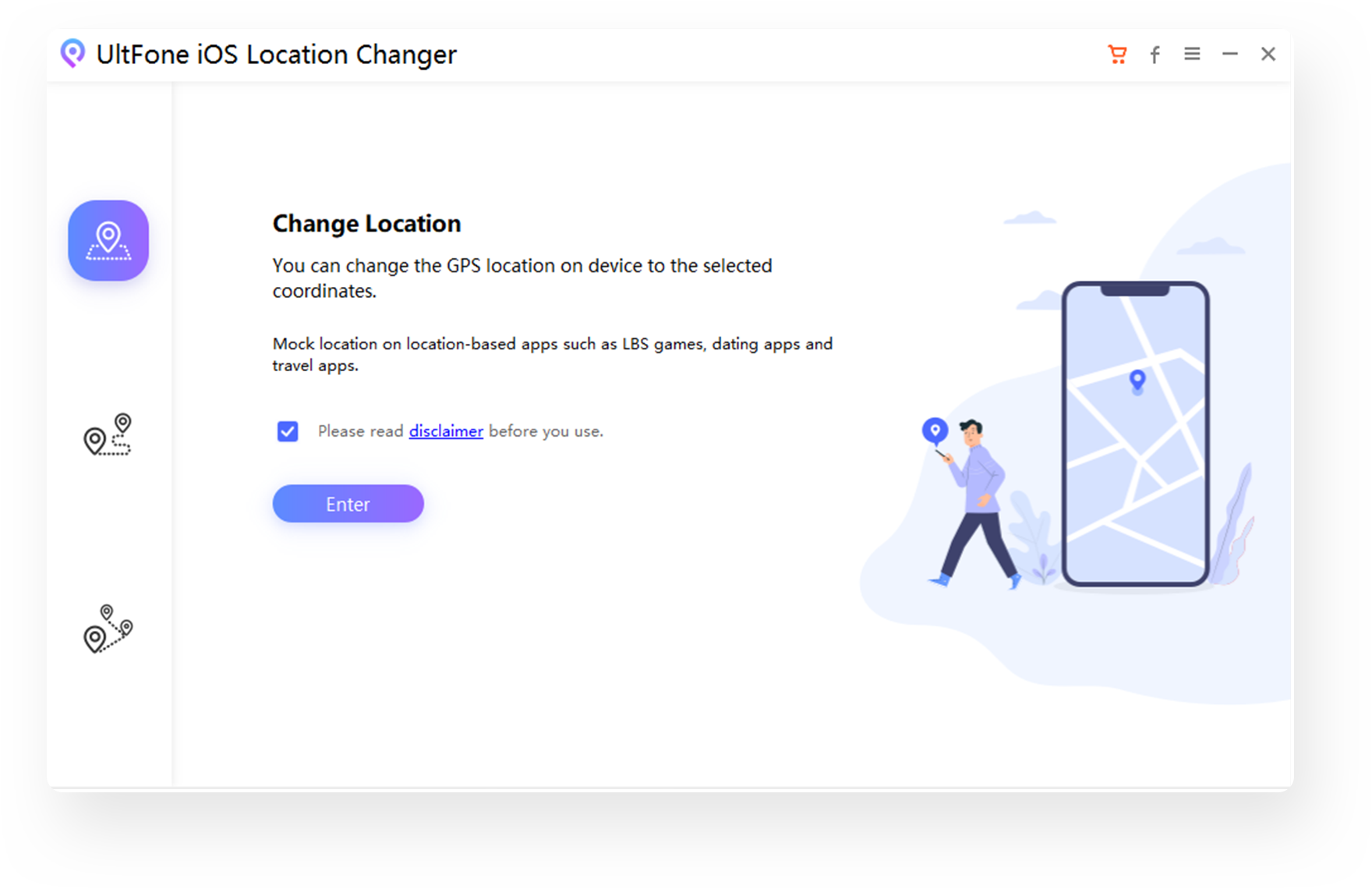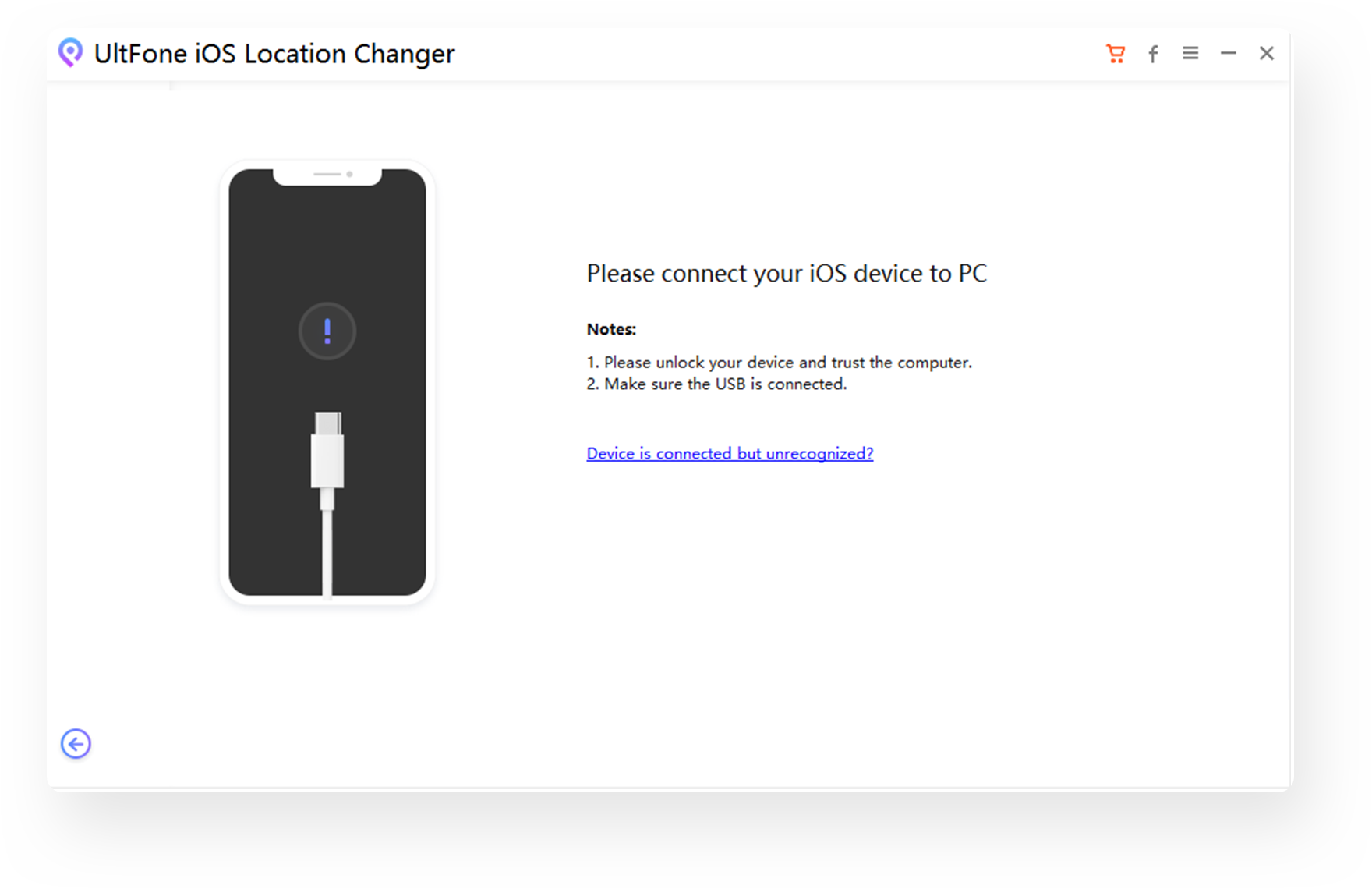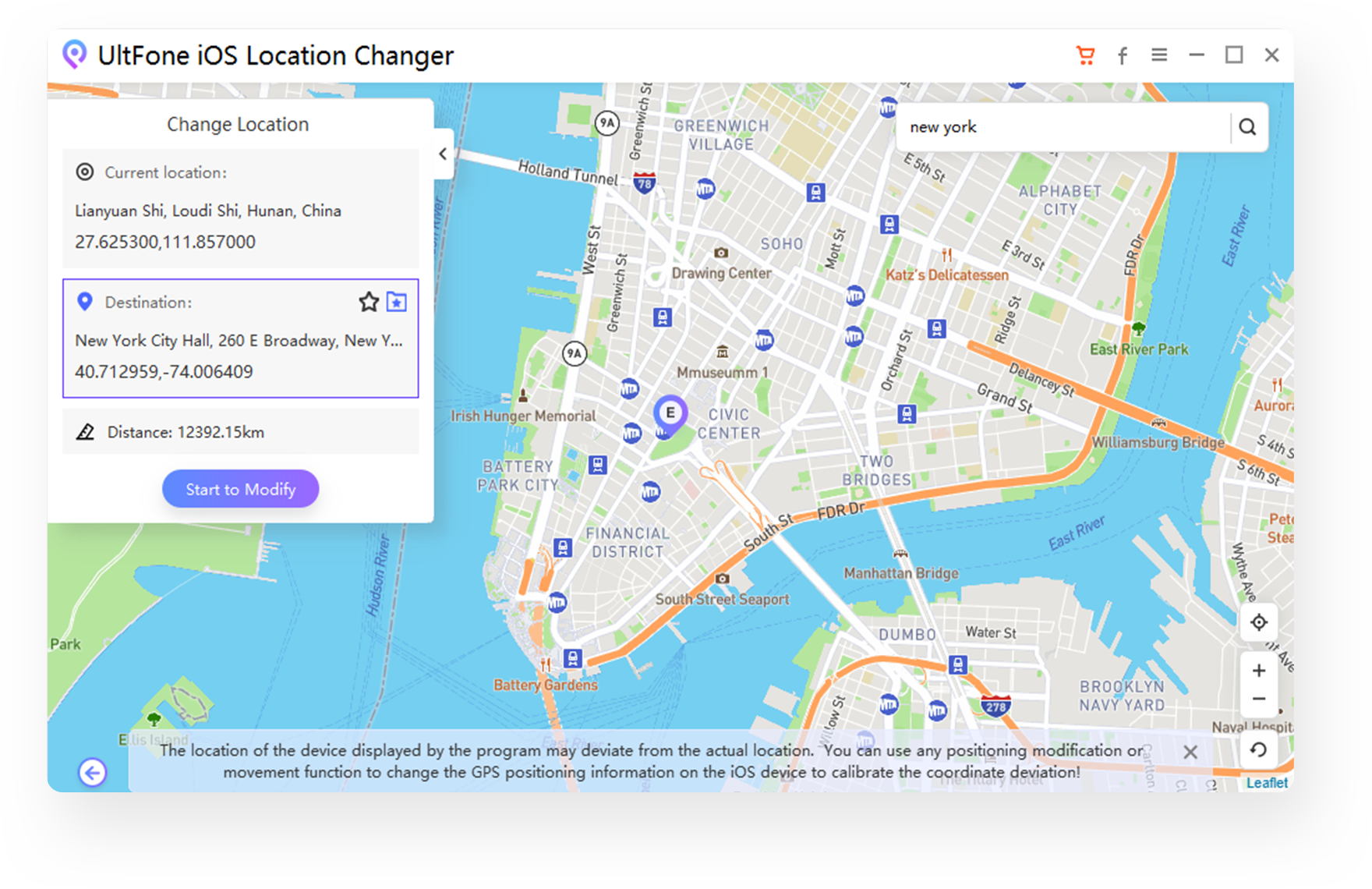 Step 1
Select a mode on the main interface
Step 2
Connect your iOS/Android device
Step 3
Select a virtual location to spoof
Customers and Reviewers
Say
I can't watch football games cause of some local policy. Thanks to this GPS location changer software so that I can change my location in a different area. Now I can watch my game on my iPhone 8 Plus without any limitation.

Ryan Mohideen
5.0
Great tool to fake GPS location indeed! I have tried several apps but none of them actually work. UltFone iOS location changer worked like a charm.

Daniel
5.0
More Reviews
UltFone iOS Location Changer
FAQs
Q1: What devices does UltFone iOS Location Changer Support?

This location spoofer supports all iOS/Android devices including the latest iOS 17 and Android 13.
Q2: How do I find my GPS location on iPhone?

The steps to view your current GPS coordinates on Apple Maps are:

Step 1. Launch the Maps app, tap on the location arrow in the upper right corner of the screen.
Step 2. Tap on the blue dot which indicates your current location.
Step 3. Swip up on the screen to see your GPS coordiate.
Q3: What is the difference between VPN and fake location?

Most VPNs change your location by changing your IP address, but not the GPS coordinate. Whereas, location changer software can change your location about GPS.
Q4: Can I change the location of any app on my phone using UltFone iOS Location Changer?

Yes. You can change location on all location based apps on iOS/Android devices, such as Tinder spoof location, Bumble gps spoof, WhatsApp, Facebook, and more.
Q5: Do I need to jailbreak my device in order to change GPS location?