How to Recover Deleted Facebook Messenger Messages from Android Phone/Tablet
Facebook is a very famous media platform at present in almost all countries around the globe. People use it to communicate with friends, families, and for business affair. However, some people are worried about the leak of sensitive Facebook messages and will delete them from their facebook account. Not long after they want to retrieve deleted messages from Messenger from Android phone/tablet. Others who delete Facebook Messenger messages also intent to retrieve them back. Then they will resort for help:
"How do I recover deleted facebook messenger messages on Android? Any good solution? I'll be appreciated! "
Relax buddy, you still have chance to access these messages. Facebook Messenger messages are stored and you can restore or archive them by logging into the account and clicking Messages icon.
Tip: To restore more Android data like contacts, messages, photos, videos, I'd recommend
UltFone Android Data Recovery
for your reference. You can perform Android data recovery without root using this software.
Part 1: How to Recover Deleted Facebook Messenger Messages on Android Device
When you delete Facebook messages, you may think they are gone. Where are facebook messages stored? Honestly, there's still another copy of the same messages in your phone memory. Hence, you can recover them back on your phone.
Step 1: Go to the storage/SD card. You will find the Android folder, which holds all the data related applications.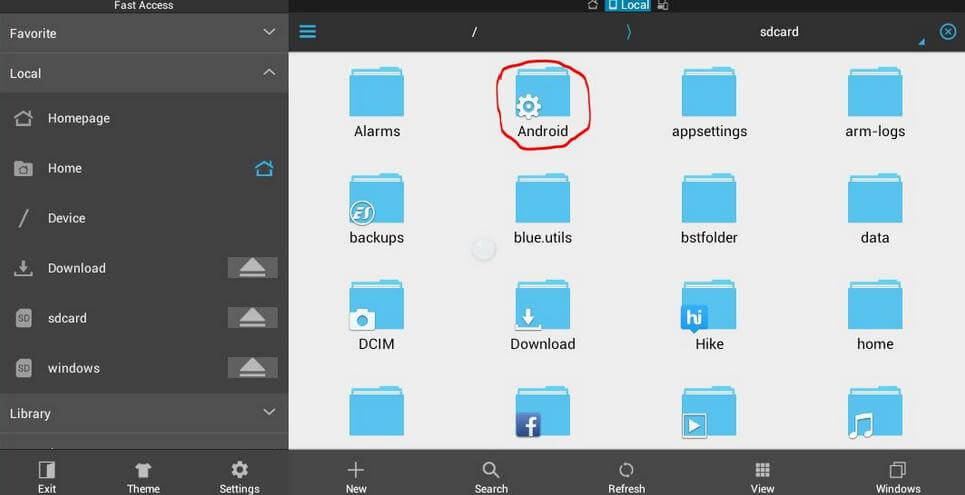 Step 2: Enter the folder and tap on Data folder.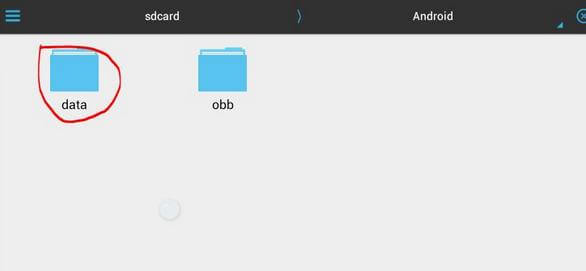 Step 3: Under Data folder you will find the many folders related to all applications. Select "com.facebook.orca" folder which belongs to Facebook Messenger and just tap on it.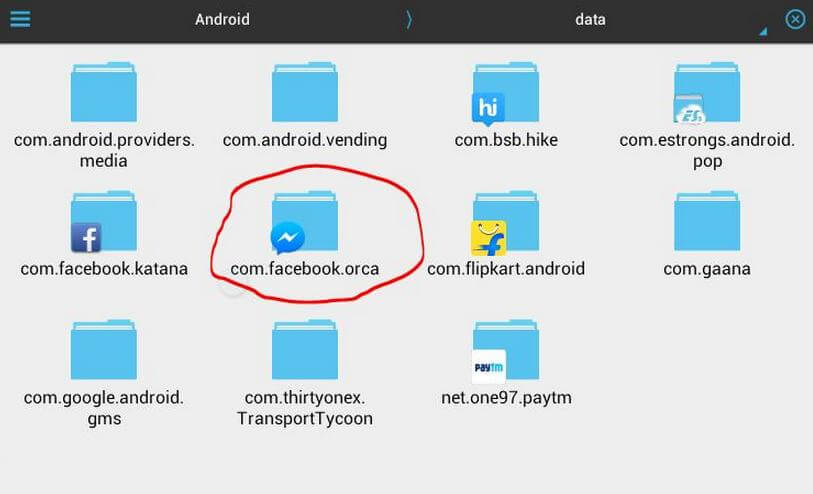 Step 4: Under the Cache folder you fill find the "fb_temp" folder. It has all the backup files related which are saved automatically by the FB Messenger.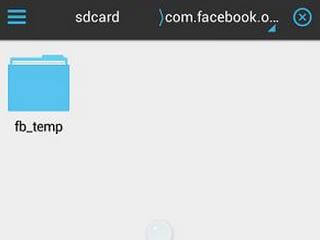 Till now, the 4 simple steps can retrieve deleted Facebook messages on Android tablet.
Part 2: How to Archive Facebook Messenger Messages on Android
Archiving messages on Facebook Messenger for Android tablet is a good choice to preserve your messages for the future misfortune. It's simple and just requires few efforts to go through the whole steps.
Step 1: Go to the Messenger and open up your recent conversation list. Scroll to the contact, which you want to archive and perform long press. Following windows pops up.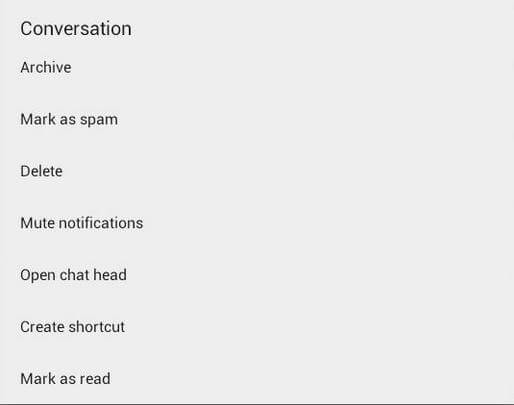 Step 2: Select the archive and it will be moved to archive that can be unarchived later when you need it.
As you can see, archiving Facebook messages is pretty easy. You should notice that the archived messages are still in the Facebook Messenger.
Part 3: How to View and Recover Deleted Messenger Messages
Does facebook store deleted messages? Actually, so long as you have archived the Facebook messages, they are reliable all the time. When you decide to view the archived message, you can refer to the following guide on how to retrieve deleted facebook messages on Android.
Step 1: Log into your account using Facebook website and go to messages on left side of the task bar.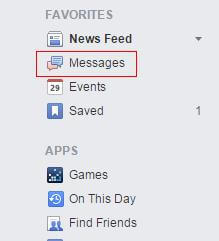 Step 2: A page opens displaying list of your contacts with whom you conversed in the past. Go to the top right corner and click on the Search Messages. It would be better if you type user's name you want to un-archive. Since, you already have archived the conversation, it will not appear in the list of conversation but just click on the name and proceed.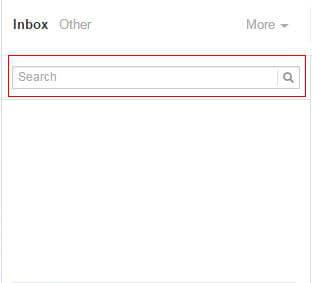 Step 3: Now go to the action menu, which will display all the actions you want to take. Under the same you will find Un-archive. Clicking on it, your message will be un-archived and messages will be returned back to your Facebook Messenger.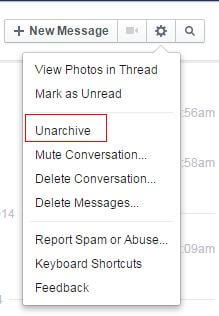 The Bottom Line
With the above instructions, you can see that to recover deleted Facebook messages Android is not difficult at all. You don't have to worry about mistakenly deleting the Facebook messages, moreover, you can manage your messages free as you want. If you also lost other types of data like contacts, text messages, WhatsApp data , etc., UltFone Android Data Recovery will be your ideal choice. It supports to recover deleted files from Android phones without root efficiently.
Also read: