Free Download Detune to Transfer iPhone Music
DeTune provides an iTunes like interface from where you can manage the contents of your iOS device from your computer. It is actually an application that you can download and install on your computer. Once installed, you can use the app to manage contents on your iOS devices
Many of the users who install iTunes for the first time realize they they are not able to play some of the formats using the app. Especially, if your music tracks are coming from a not-so-popular operating system and use a format that is not widely popular, iTunes will have issues playing it on the computer as it might not have the required codecs to play the content.
One of the advantages of DeTune over iTunes is that it allows you to keep songs on your device even though they have been deleted from iTunes. So, DeTune is something that you should have installed on your computer.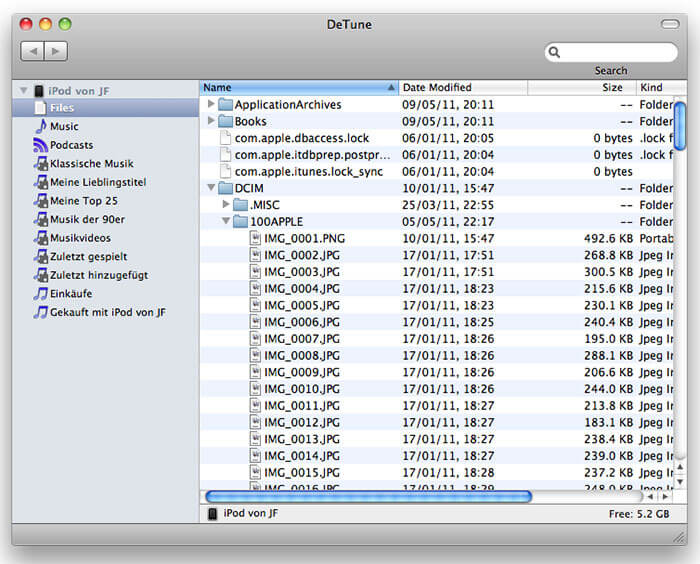 To get started with DeTune, you will first need to download it and then install it on your computer. Once that is done, you will need to connect your device to your computer for the app to recognize your content. And then you can begin to use all of the features DeTune has to offer.
Some of the users on the Internet face issues finding a good version of the app. If you are in such an issue, we will help you out. In the following guide, we are going to show you how you can download DeTune 2017 on your computer from legitimate sites.