Solved: iPhone Won't Backup to iTunes
Sometimes, people get worried when they cannot backup iPhone to iTunes. It could happen with new iPhones as well as with older ones. But iTunes backup is a primary method to make sure that we never end up losing all data and settings of our iPhone due to a minor error. It can be annoying; however, it is not a permanent problem.
If you want to know- why won't my iPhone backup to iTunes, then this guide will help you learn how to fix it. We have gathered up the possible fixes that will come in handy when you can't back up your device data and settings to iTunes.
How to Fix an iPhone That Won't Backup to iTunes?
Here are some common fixes that will help to resolve iTunes won't backup iPhone 11/XR/XS/X/8/7.
Fix 1: Restart Your iPhone And Computer:
Well, to be said, backing up iPhone to iTunes is supposed to be an easy task. So, when the iPhone is not backing up to computer, restart the iPhone and computer both. It is the most straightforward trick that turns out to be actually useful.
Restart Your iPhone:
For iPhone 6 to iPhone 8 series, press and hold the Side button untile the power off slider appears. For iPhone X or later, press and hold either volume button and the side button until the power off slider appears.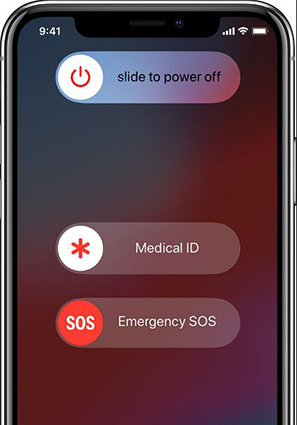 Restart Your Computer:
Close all programs running on your computer and go to the Start Menu. Choose the Power option and shut down the PC. Wait for a minute then turn on your PC.
After both iPhone and computer restart, try to backup your device again using iTunes.
Fix 2. Use Original Apple Lightning Cable
One thing is always recommended when we use branded products- always use original accessories. The reason behind this is sometimes the device, and accessory specifications aren't compatible with each other. This means that your iPhone won't back up on iTunes if you are using another data cable in place of the original Apple Lightning cable.
So, use the original cable to plug in the device to the computer and then try backing up the iPhone.
Fix 3. Try another USB Port
Before you scour the internet with queries like "my iPhone won't back up to iTunes," remember one thing that your computer ports are susceptible to damage. It means they can go bad and interrupt the connection between the iPhone and the computer.
So, before you freak out, plug your iPhone into another port and then try to back up again.
Fix 4. Check for Software Updates
If you are still wondering- why won't my iPhone backup when I connect to iTunes, check the pending software updates. Whether it is your iPhone, iTunes, PC, or Mac, everything needs to be up-to-date.
To Update iTunes in Windows PC:
Launch the iTunes application on the PC and go to Help. There you will find Check for Updates option. If you already have the latest version, iTunes will notify you that you have the current version. If not, then the wizard will guide you through the installation process. If you have downloaded iTunes from the Microsoft store, then a new version of iTunes will be automatically installed.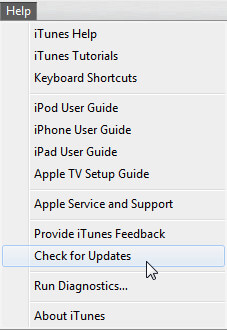 To Update iPhone Software:
Go to Settings > General > Software Update and hit the "Download & Install" option to get the latest version of iOS on your iPhone.
Also, check the Updates tab in the App Store. Update them as well to avoid any unexpected error in iTunes.
To Update Windows PC
For Windows PC, go to the Start menu and open Settings. Select the Update & Security Settings and click on the "Check for Updates" option and install if updates are available.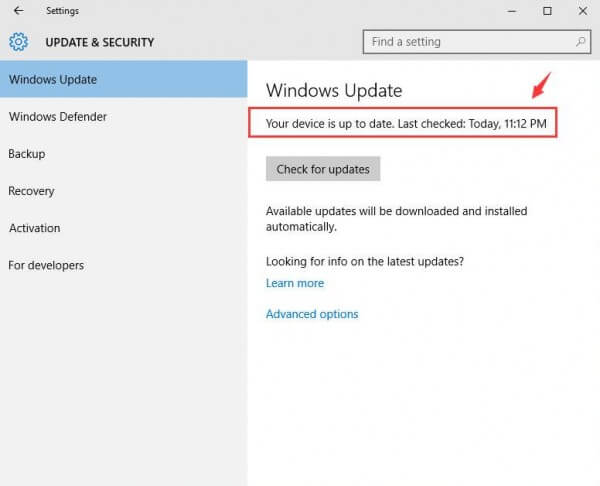 After you have updated every system and application software involved in the process, you can again try to backup your iPhone using iTunes.
Fix 5. If An Alert Says That an Error Occurred
Recently, iTunes won't let me back up iPhone and alert me saying that an error occurred. -Anonymous User.
If you are also getting an error like this, then it can be resolved by erasing the old backup files present in iTunes. Sometimes, the old backups become corrupted and prevent the software from creating new backups as well.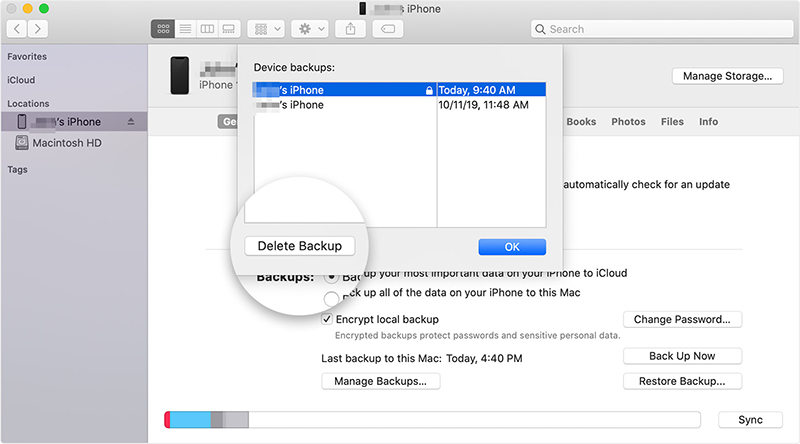 Go to iTunes Preferences > Devices > Delete the Backup. You can also try renaming the backup files to see if it fixes the backup problem.
Fix 6. If An Alert Says There's Not Enough Disk Space
We all know how much critical data is stored on the iPhone, and it takes a while to back it up all. And if your iPhone won't back up to iTunes saying not enough space, then it means that you need to free up some space on your disk.
Generally, 5 GB of space is enough to create an iTunes backup. But if the backup space is already full, then it is apparent that you won't be able to backup iPhone. So, the answer is to either delete the old backups and other files that take most of the storage space. Or you can change the default backup location to save the backup in other partition or drive.
Fix 7. Check Your Computer's Security Software
Most of the users have some Security Software installed on their system. And mostly, the iPhone won't back up to iTunes due to the security features. So, make sure that the software isn't blocking your iPhone or iTunes from working optimally.
You can go to the Help section to learn how you can provide authorization to iTunes and iPhone to operate without any problem.
Part 2. Best iTunes Backup Alternative - Free iPhone Backup Software
If your iPhone X won't backup to iTunes after trying all these fixes, then you can consider using the best iTunes Backup Alternative. Any Data Recovery has designed iOS Data Manager Software to make sure that you never run into problems while you are using your iOS devices.
Step 1 Run the program and connect your device to the computer using a digital cable. Next, click "Backup & Restore">" Device Backup & Restore".

Pic 6. Device backup

Step 2 Now, you need to choose the file types you would like to backup and click "Backup" button to proceed.

Pic 7. Select file types

Step 3 After the backup process is completed, you can preview data. Click on the "Export to Computer" button and select the location where you want to save the backup on your computer.

Pic 8. Save backup file
The Bottom Line
Here, we discovered what we could do when iTunes won't backup iPhone in the usual way. Trying the fixes will resolve the problem as soon as possible. And if you need an alternative for backing up iPhone, then iOS Data Manager is the right choice. Choose the best way to manage your iPhone and tell your friends about it.