Top 3 Ways to Repair Corrupted iMovie Project Files
iMovie is a really great video editing tool available for the Macs that allows you to fine tune and enhance those of your holiday videos. The app works just brilliantly and lets you add a number of stuffs to your videos to make them look more appealing.
While working with the iMovie app, what sometimes happens is that the video project you are working with in the iMovie app gets corrupted. There are multiple reasons as to why that happens. Maybe the data on your hard drive actually got corrupted or maybe there were issues with the app that did not let it read the data properly.
Either way, if your iMovie project is corrupted and you cannot open it, you are probably frustrated and especially when you have worked on it for many hours.
Fortunately, you have a few ways you can use to repair your iMovie project. While these ways will not always work, at least you can give them a go and see if they help you get your project back running in the app.
How to Repair Corrupted iMovie Project Files
Method 1: Copy all the Video Files in the Same Folder
One of the main reasons why you see a project being corrupted is that its video files are scattered here and there on your Mac. What you need to do is make sure that all of the video files that you use in your project are in the same Events folder created by the iMovie app.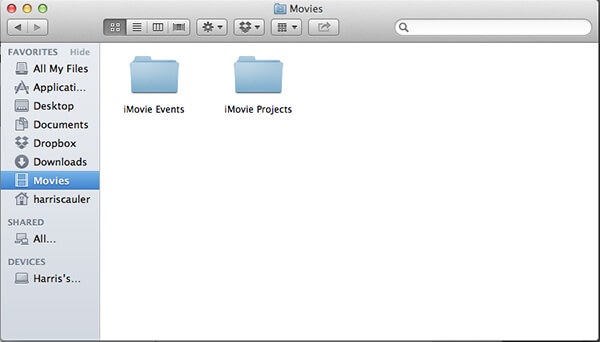 If you do not see your video files in the Events folder, then find those on your Mac and copy them over to the Events folder for them to be available in the iMovie app and to get rid of the corrupted project error.
Method 2: Remove Rejected Files from the App
Another thing you can do is remove the rejected files from the iMovie app. These files have been rejected and you can get rid of the error if you just remove these files from the app.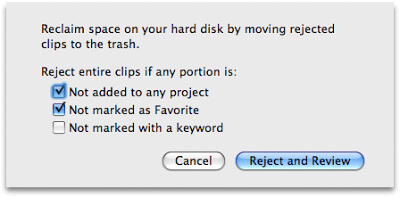 To do that, you need to open the iMovie app and click on File and select Space Saver. Then, checkmark Not added to any project and click on Reject and Review. That way, you will be able to get to those files and remove them from the app.
Method 3: Remove the Thumbnails File
Deleting the thumbnails file for the iMovie app will force the app to rebuild them and this will make your projects to work again in the app.
To do that, open the iMovie events folder and remove the thumbs file and you will be good to go.
Additional Tips: Recover Deleted Project Files with Mac Data Recovery
If you have accidentally deleted iMovie project files or lost them due to iMovie crash, then you need to use a special app called Windows Data Recovery for Mac to recover the deleted files on your machine.
1. Download and install the app on your Mac. Run UltFone Mac Data Recovery and click on the Lost File Recovery option.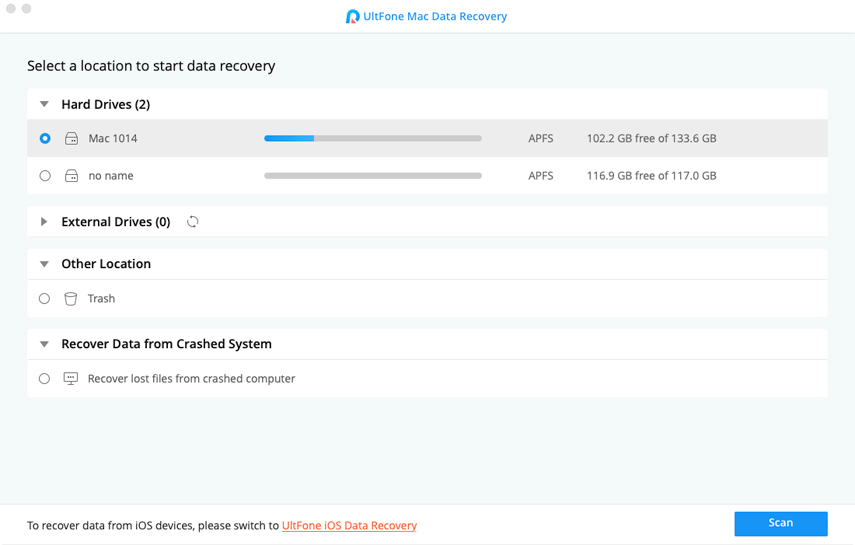 2. Select the disk where the file existed and click on Scan to begin scanning the drive to find the lost file.
3. When the scan is complete, you will see a list of the lost files. Click on the file that you wish to recover and then click on Recovery in the app interface to begin recovering that file.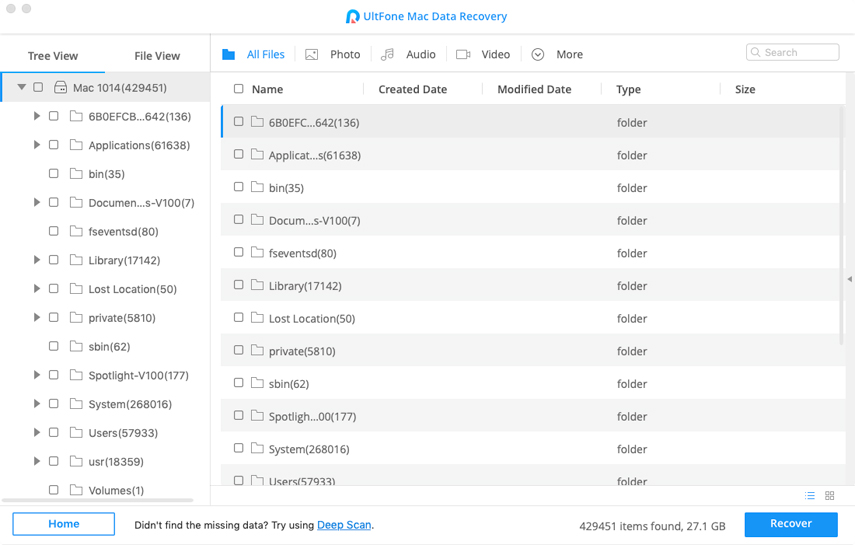 That's all for how to fix damaged iMovie project files and how to recover lost or corrupted iMovie files on Mac. We hope the solutions outlined above will help you.