The Easiest Way to Backup Your iPod Data
It is important to backup your iPod files, because they can be easily lost -- such as the iPod touch data disappeared after iOS 12/10/9/8 or iOS 7.1/7 update, iOS jailbreak, factory settings restore, accidental deletion, and damage. In fact, you can easily backup your iPod photos, music, playlists, and any other data to PC or an external hard drive.
The easiest and quickest way, according to most users' reviews, is to use iAny Transfer. It is a professional data transfer & backup software for all iPod models, including:
iPod touch 5, iPod touch 4
iPod classic 6, iPod classic 5
iPod shuffle 4, iPod shuffle 3
iPod nano 7, iPod nano 6
Get iAny Transfer on your computer (Windows 8.1/8/7/XP/Vista), and you can start to safely bakcup all iPod data without data loss.
How to Backup iPod touch, iPod classic, iPod shuffle, iPod nano to PC or External Hard Drive without iTunes
iAny Transfer will help to safely transfer all iPod data to your computer or external hard drive as an offline backup, and it won't delete anything on your iPod. You are allowed to backup the files into readble formats or unreadble formats. Here are the details.
Option 1. Backup iPod Data into Readble Formats
You can backup iPod contents into accessible files so that you can get them anytime you want. Plug your external hard drive into the computer first if you want to transfer iPod data onto it.
1. Run iAny Transfer and connect your iPod to the computer.
2. The software will detect your device and list all your files. select any data and click on "Computer" to bring out a window.
3. In the window, you can select a path either on your computer hard drive or from the previously inserted external hard drive to store the back-ed up iPod data.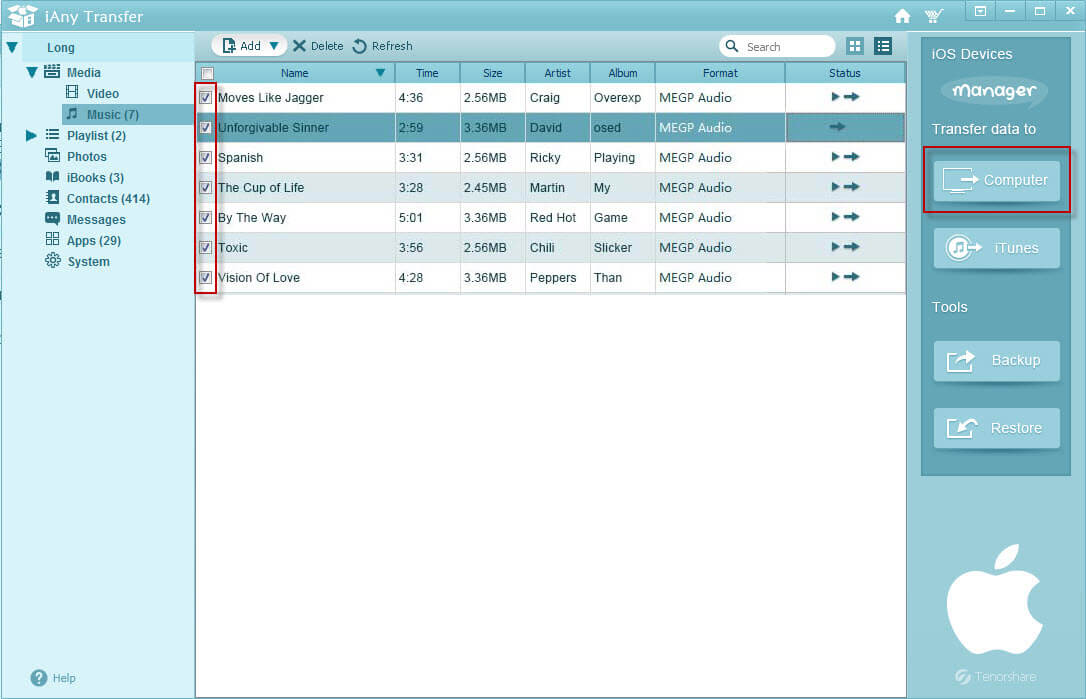 Option 2. Back Up iPod Files into Unreadable Formats
You can also backup the iPod data into unreadable formats, so that you can prevent someone from viewing your privacy without your permission. And it's quite easy to restore lost data from the backup.
1. Run iAny Transfer and connect iPod to PC. If you want to transfer iPod data to external hard drive, insert the external hard drive first.
2. Select the data you want to backup and click on the "Backup" button.
3. In the pop-up-window, select an appropriate folder from the PC or from the external hard drive to save the backed up files.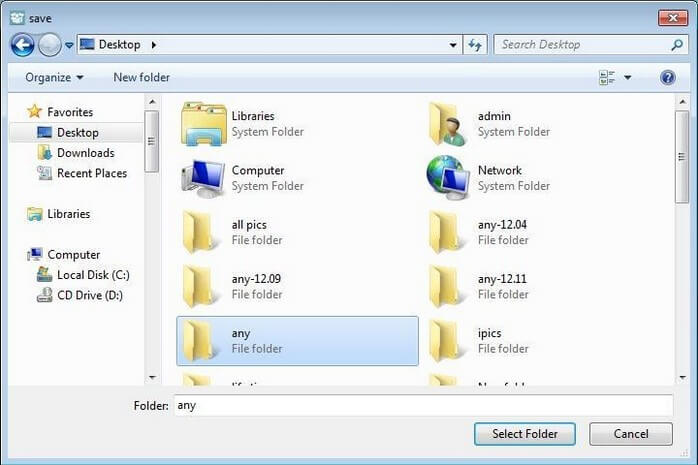 Besides, iAny Transfer can also help to back up iPod to iTunes. To do so, just select the files you want to backup and click on the "iTunes" button on the right side.
It only takes you several seconds to backup all the iPod data. Have a free trial.