A Master of iOS:
iOS System Repair

under Many Scenarios

iPhone screen frozen and won't turn on? UltFone iOS System Repair tool is capable of repairing 150+ iOS system problems, like stuck on Apple logo, black screen, restart loop, recovery mode, and even factory reset iPhone/iPad without password.
iPhone is Disabled

Apple Logo

Stuck in Recovery Mode

Black Screen

Frozen Screen
Boot Loop

Battery Drain

White Screen

Headphone Mode

More Stuck…
Fix iOS/iPadOS/tvOS/MacOS System Issues
without Data Loss
Using iTunes restore will fix some iOS system issues but it will erase your data, while using UltFone iOS System Recovery software will help iPhone system repair without data loss. And also compared with iTunes, it requires no technical knowledge. The whole process will be just a few clicks.

Downgrade

from

iOS 17

or Upgrade to Formal Version without Losing Data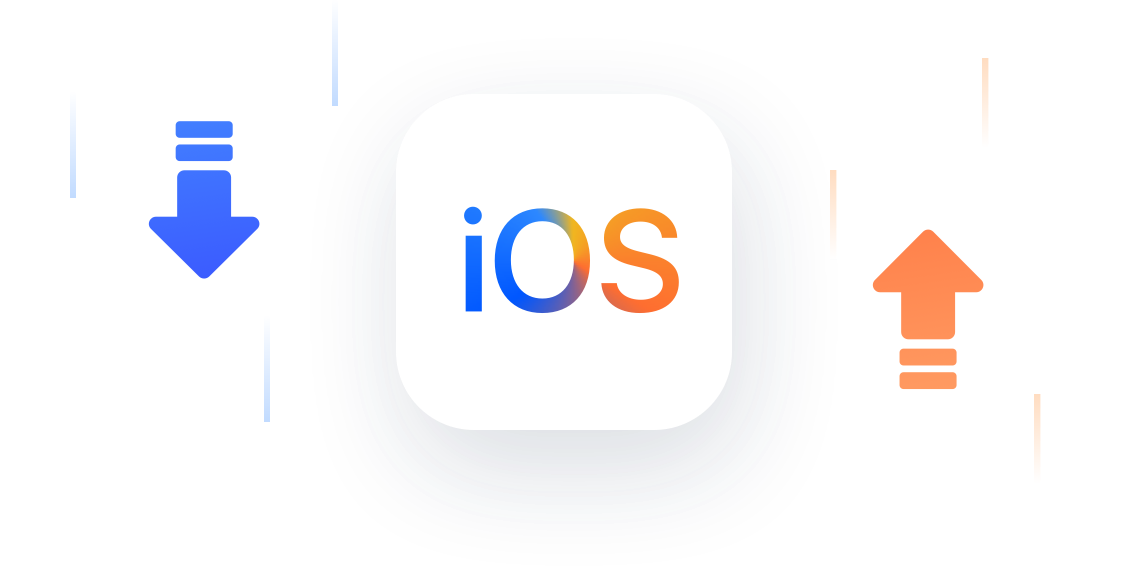 The program will list out all the available firmware versions that Apple are still signing. You can choose the suitable one to downgrade iOS. Note: It is unable to downgrade if Apple has stopped signing the IPSW file.

You can easily upgrade to the latest iOS version without iTunes, and there's no risk of bricking your phone during upgrade. Feel free to upgrade to iOS 17 within a few clicks.

Learn More about How to Downgrade iOS with UltFone iOS Downgrade Tool >>
Factory Reset

iPhone/iPad/iPod/Mac without Password

When you forgot your iPhone passcode and iPhone is disabled, this iOS repair tool empowers you to reset iPhone, iPad, iPod to factory settings without password. After resetting, you can have full access to your iDevices.
You forgot the password and iPhone is disabled
You bought a used iPhone from someone else but locked
Perform factory reset to solve system problems
Reset all settings before selling
One Click to
Enter or Exit

Recovery Mode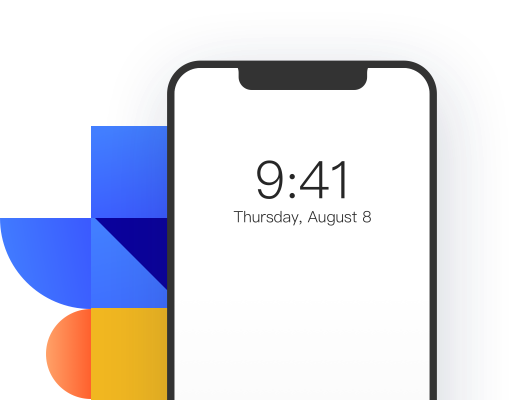 Enter Recovery Mode
Put any iOS device in recovery mode by one click, no need to press any button.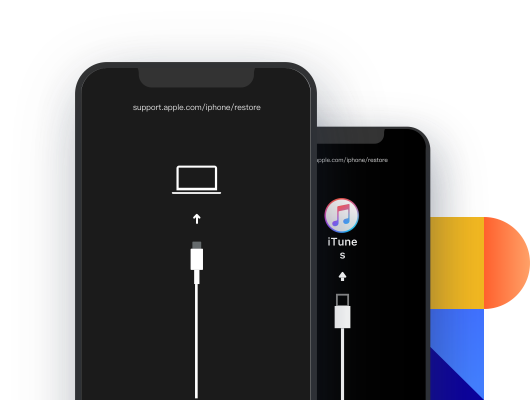 Exit Recovery Mode
iPhone stuck in recovery mode? Thanks to UltFone iOS System Repair tool, you can get any iPhone/iPad/Mac/iPod touch out of recovery mode with one click.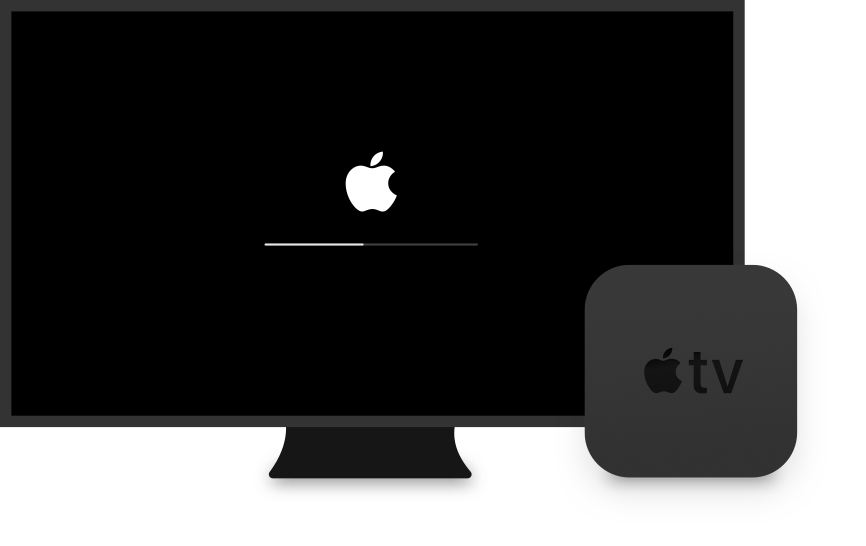 Troubleshoot 36+ Apple TV tvOS Problems
UltFone iOS System Reapir is the NO. 1 trusted tool to fix Apple TV system issues. You can easily fix issues like Apple TV keeping restarting/crashing, stucking on settings, loading bar, Apple logo and more.
Apple TV won't connect to iTunes

Apple TV stuck on activating

Apple TV stuck on AirPlay screen

Apple TV stuck on home sharing screen
Fix More Apple TV Issues >
Fix 200+ iTunes Errors
iTunes won't backup/restore/update your iPhone and error 3194, error 9 or error 4013? UltFone iOS System Repair can fix 200+ iTunes errors without deleting your data.
0xe80000a
Error 3194
Error 4013
Error 4000
Error 4005
Error 3600
Error 4014
Error 3014
Error 9
Fix More iTunes Errors >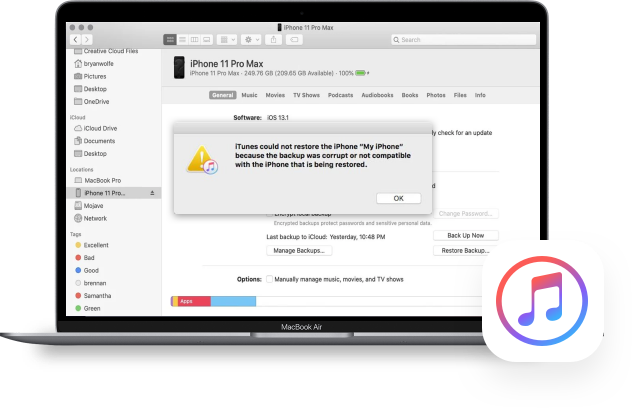 Two Repair Modes to Fix iOS System
There are two repair modes to bring your iOS devices back to normal. No technical knowledge required. Standard mode will fix all common iOS issues without data loss. While Deep mode fixes are not applicable with Standard mode, all data will be erased.
3 Steps to Fix iOS/iPadOS/tvOS/MacOS System to Normal
UltFone iOS System Repair fixes not only iOS but also iPadOS, tvOS system issues as easy as 1-2-3.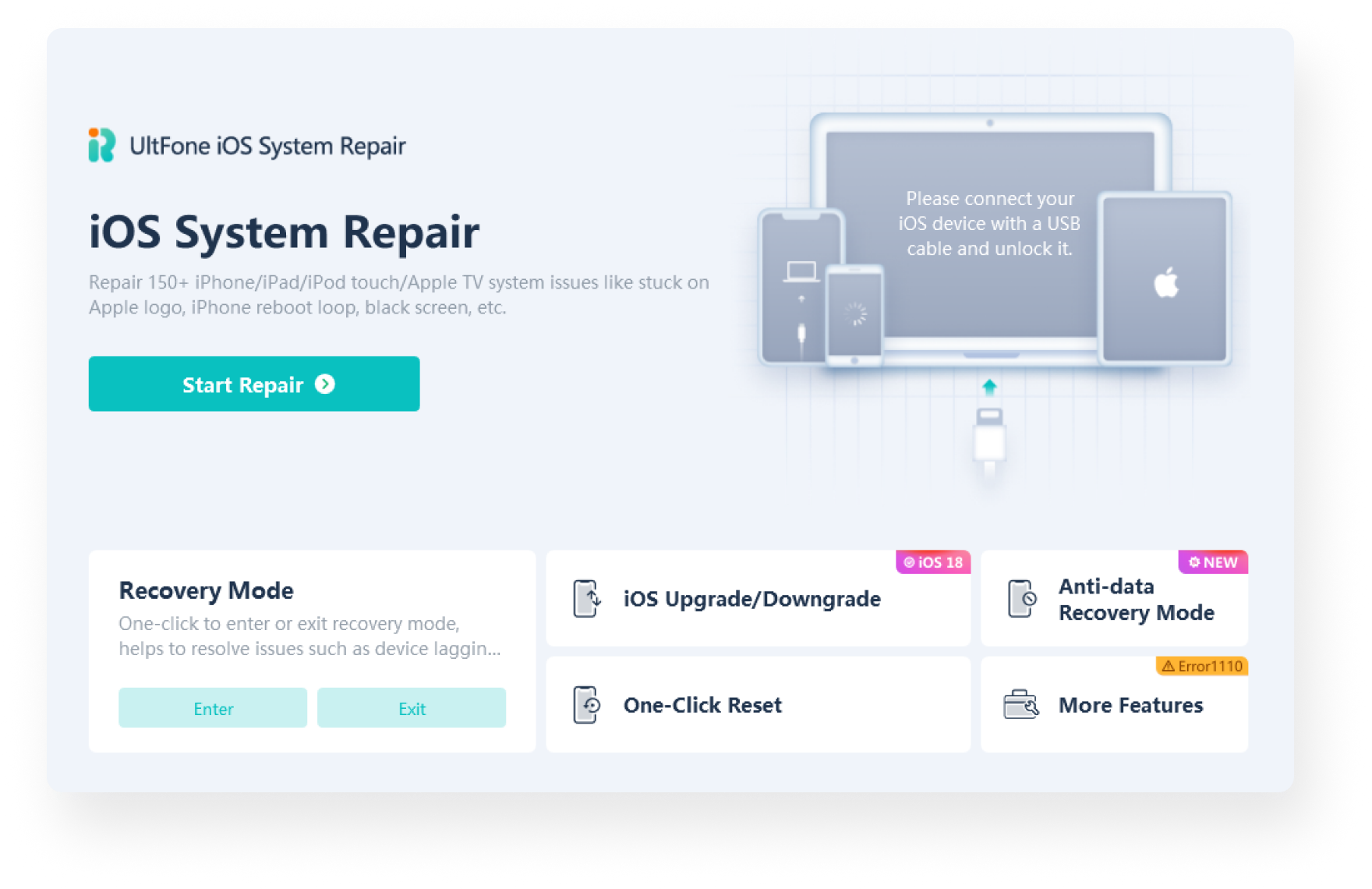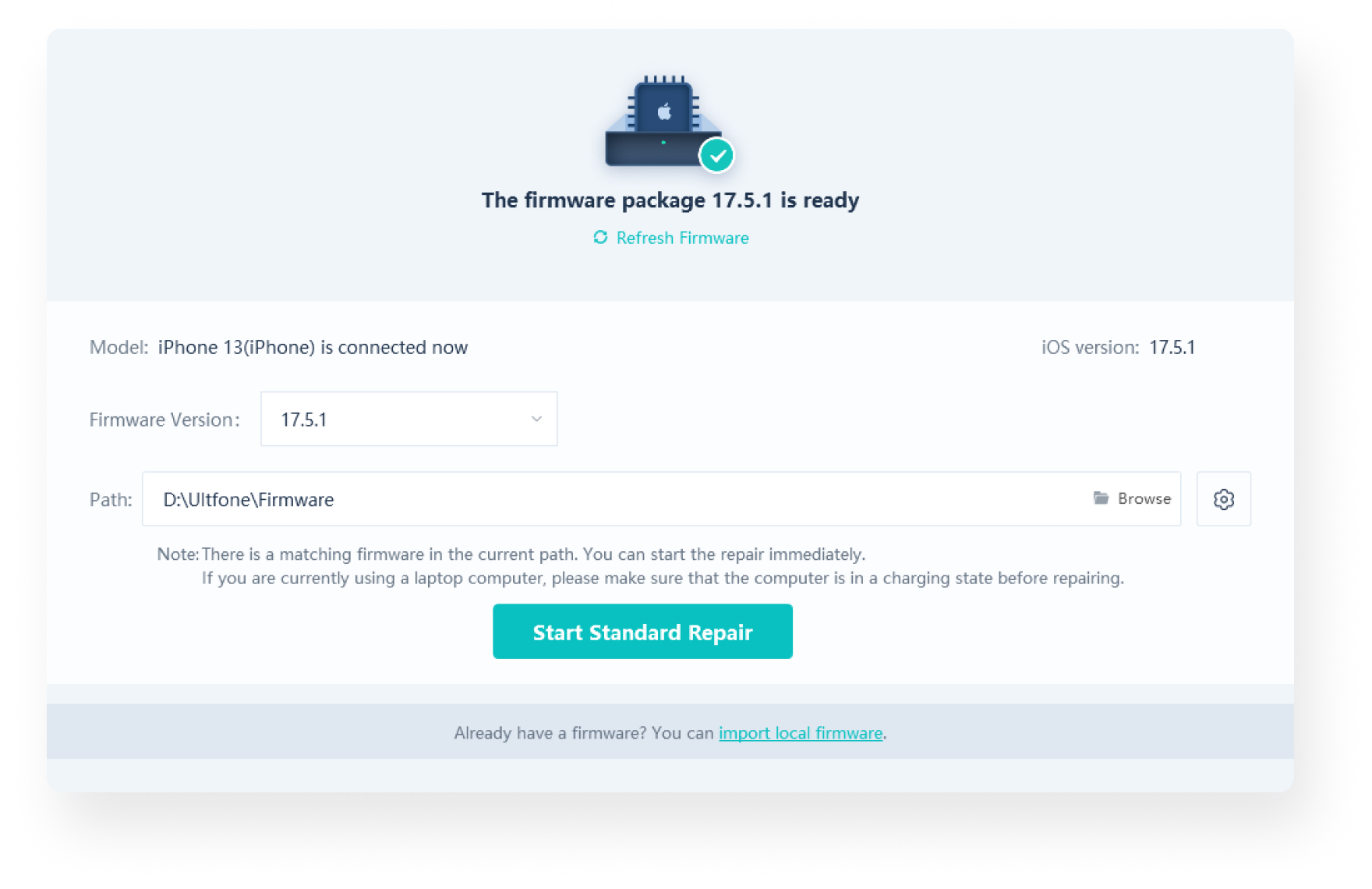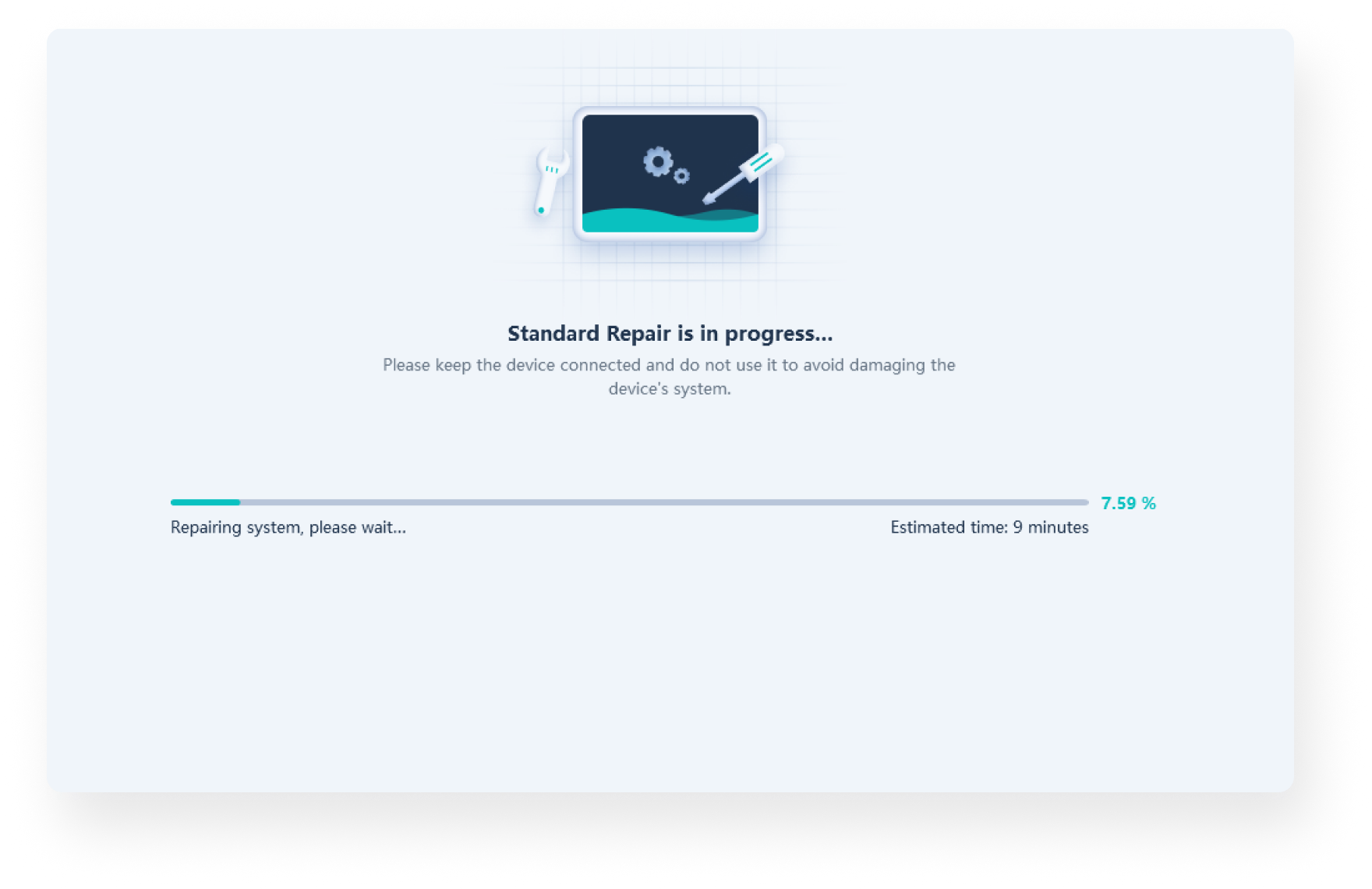 Step 1
Select iOS repair mode
Step 2
Download iOS firmware
Free Trial
VS

Pro Version
Trial Version
Enter Recovery Mode
Exit Recovery Mode
Fix stuck on Apple logo
Fix stuck on black/white screen
Fix iPhone frozen
Fix iPhone won't turn on or charge
Downgrade/Upgrade iOS
Unlock iPhone whitout passcode
...
Free Trial
Free Trial
Trusted By
Famous Media

and Millions of Users


my phone still shows the disabled screen, I'm not sure if it's stuck in a boot loop or not , ANYWAY. for this tool, I happened to find this software by chance, it was a surprise !! This program definitely works and I'm glad it did, take my word for it!

ismaila
5.0
My iPhone X got black screen this morning and won't turn on. I thought it was just power off but it was not. I tried this software and it works. Thanks.

Donanoe Jasonon
5.0
View All
UltFone iOS System Repair
FAQs
Q1: Is UltFone iOS System Repair safe?

Yes, UltFone iOS System Repair is legit and safe to download on your Windows or Mac. It supports all iPhone/iPad/iPod touch/Apple TV in the market. When you are downloading or using this software, it won't cause any damage to your computer or device.
Q2: Is UltFone iOS System Repair free?

You can use this software to enter recovery mode on any iOS device for 100% free. If your iPhone is stuck in recovery mode, you can use Exit Recovery Mode function to get iPhone out of recovery mode for 5 times free. The Repair Operating System and Factory Reset iPhone features are free to test. You need to upgrade to the pro version to use their entire functions.
Q3: What is the difference between iOS System Repair and iTunes Restore?

iTunes is a great tool when we are running out an iPhone problem, but the big worry is that all data in the device will be wiped out. UltFone iOS System Repair employs new technology that can solve most iOS system issues without data loss using the default standard repair mode.
Q4: What is the difference between standard repair mode and deep repair mode?

When you choose "Repair Operating System" function, it uses the standard mode by default. It is the recommended mode to fix most iOS system problems without data loss. The deep repair mode and factory reset iPhone function will erase all data and contents. If your iOS problem can't be solved using standard mode, or if you forgot iPhone passcode, you can use the deep repair to do a complete factory reset.
Q5: Does iOS System Repair Bypass iCloud Activation Lock?

No. UltFone iOS System Repair does not support iCloud activation lock removal. Please use a different software UltFone Activation Unlocker to unlock iCloud locked iPhone/iPad/iPod touch without Apple ID/password.
Q6: How to fix iOS to normal without data loss?

After downloading and launching UltFone iOS System Repair on computer, you can easily fix iOS problems by the steps below.

Step 1. Choose Repair Operating System function on the main screen.
Step 2. Connect your device to computer with Apple original USB cable.
Step 3. Click Fix Now.
Step 4. Click Download button to download the latest iOS firmware package that is matching your device.
Step 4. Click Start Repair after the firmware package is downloaded to computer.
Step 5. Repair is done, and your iPhone will restart normally.
Q7: Why do I need to put my iPhone/iPad/iPod touch in recovery mode or DFU mode?

If your device won't turn on and cannot be detected by both iTunes and UltFone iOS System Repair after connecting to computer, recovery mode or DFU mode will help our software detect your device. You can follow the instructions on the program onscreen to proceed. It won't affect the data or settings in your device.
Q8: Can hardware issues be fixed by UltFone iOS System Repair?

Nope. UltFone iOS System Repair mainly fixes iOS system issues, such as Apple logo, reboot loop, and black screen without data loss. If your iPhone or iPad have hardware problems, this UltFone software cannot solve that.