Absinthe Stuck on Beginning Jailbreak? Try These Tips to Fix
"So I've tried a few times now to jailbreak my AT&T 4S iPhone on a Windows 7 PC. Each time Absithe gets stuck at "Begining jailbreak, this may take a while" and doesn't seem like it'll move past it. I have also tried to unblock the program and run as admin. Any other thoughts or suggestions? Thanks in advance!"
Have you encountered the same situation as this user and have no idea what optimal solution is? If you've also been stuck on the beginning Absinthe jailbreak for a time and progress bar hasn't moved for several minutes. Well, here's an easy solution you can refer to on how to fix Absinthe stuck on beginning jailbreak error.
Method 1: Fix Absinthe Stuck on Beginning Jailbreak with UltFone iOS System Repair (ReiBoot)
We will highly recommend you to give a UltFone iOS System Repair (ReiBoot) a try, which making it easy for users to fix almost all kinds of stuck issues, like stuck at white screen, Recovery Mode, Apple logo, black screen, jailbreak issue when using program to jailbreak, such as fixing the Absinthe crashing and jailbreak error. And it won't cause any data loss, below is the step-by-step tutorial:
First of all, please download and install UltFone iOS System Repair (ReiBoot) on your PC.
Step1: Connect your iOS Device to computer with an USB cable and run UltFone iOS System Repair (ReiBoot).
Step 2: Click on "Enter Recovery Mode" button to put your iDevices into Recovery Mode. You have entered Recovery Mode successfully when you see the iTunes logo.
Step 3: Hit the "Exit Recovery Mode" and the device will boot up. After the rebooting process (about 10 seconds), your iOS Device is already out of stuck.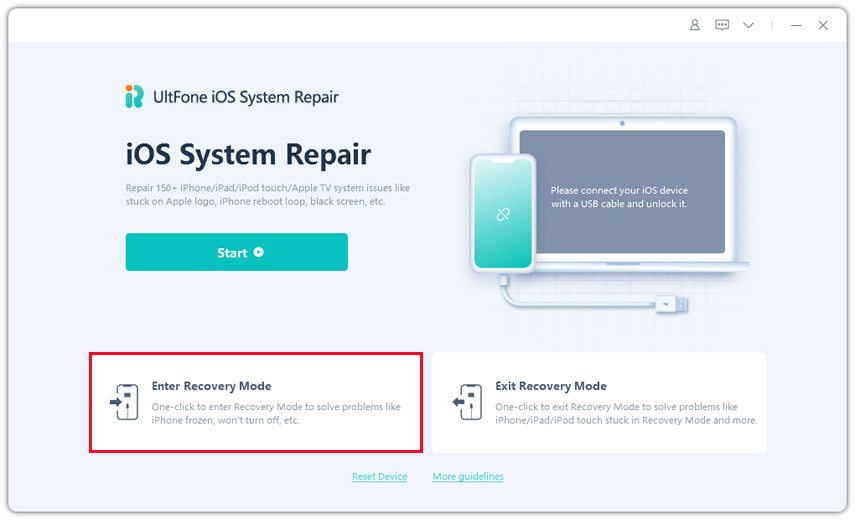 If putting your device into recovery still doesn't work, you can also try the "Fix iOS Stuck" feature of UltFone iOS System Repair (ReiBoot). It is capable of getting your device out of stuck situations completely by repairing the operating system.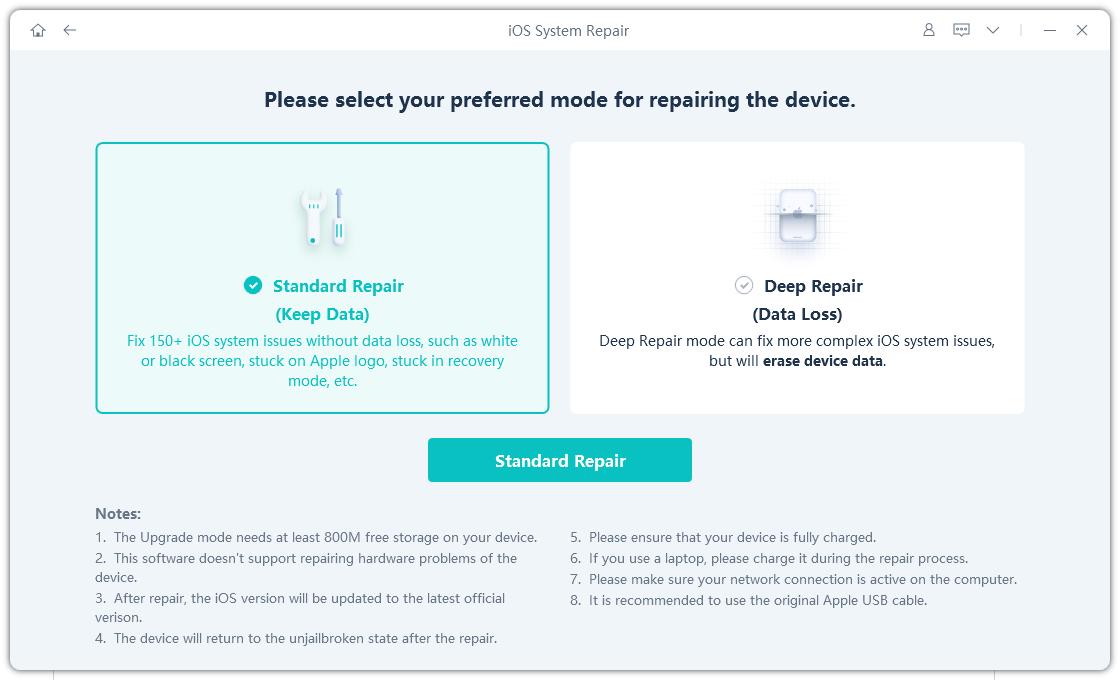 Method 2: Fix Absinthe Stuck on Beginning Jailbreak by Acting iPhone
Here is another way you can try to get "Absinthe stuck on the beginning jailbreak", just follow the steps below to have a try:
Step 1: Close Absinthe and slide to unlock your phone and go through all "setup options" until you get to the home screen of your iPhone (do not backup yet, just continue without backing up for now).
Step 2: Go to Settings and "Erase All Content and Settings".
Step 3: Now close iTunes on your computer when the device reboots and do not backup yet.
Step 4: Slide to unlock your phone again and go through all the options until you get "Activating Phone" screen comes up.
Step 5: Wait for your phone to active (may take a couple minutes), then STOP. Don't click anything more on your iOS device.
Now open Absinthe and click "Jailbreak". Once the jailbreak completes and it tells you to "slide to unlock your device", continue through all the remaining setup options till you get your home screen once again.
Well, hope this tutorial can help you fix iPhone jailbreak error in Absinthe. But if not, then let me know by leaving comments section below. Be calm and stay tuned with us for more updates.