Windows Data Recovery is a powerful Windows data recovery program that helps you recover photos, videos, audios, documents and other data from PC, hard disk and other storage devices. Here is a detailed tutorial about how to recover your deleted files. Firstly, download this software and install it on a Windows computer.
Note: Please do not install UltFone Windows Data Recovery on the partition where the lost data is located. If you would like to recover data from removable media, please connect the removable device to PC.
Recover Deleted/Lost Files
Step 1: Select Location to Scan Files
Launch this Windows Data Recovery on your computer and choose a location where you lost files. The location can be the Desktop, My Document, Recycle Bin, or one of your hard disk drives, and finally click "Scan" to scan lost files.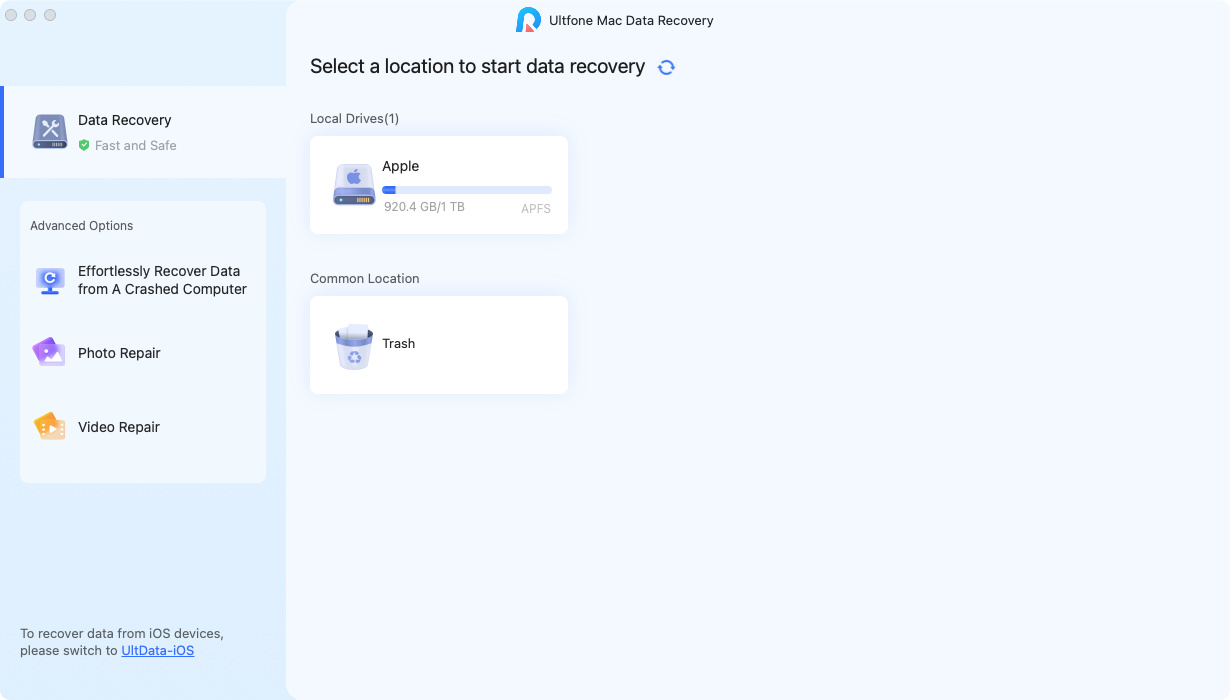 Step 2: Scan Lost Files on Windows
Now UltFone PC Data Recovery will start to scan your files. The scanning processing time will depend on file size. When the scan is completed, all files found are displayed in the tree view by default.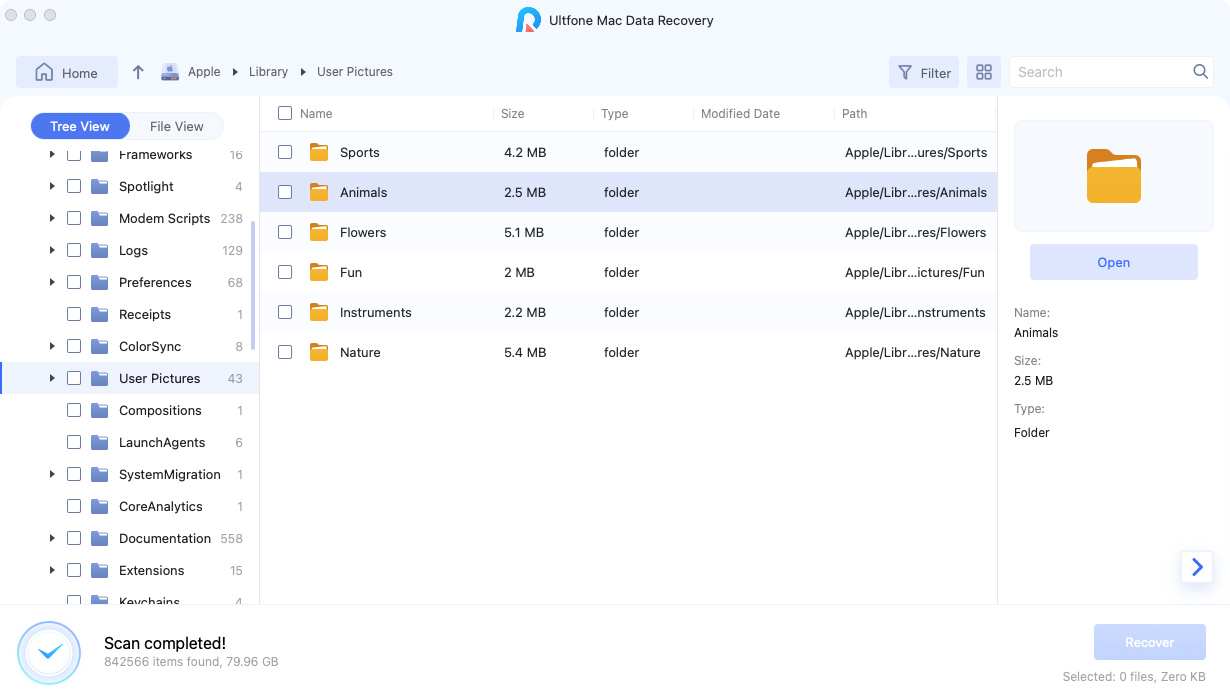 You can switch to File View mode to check the scan results.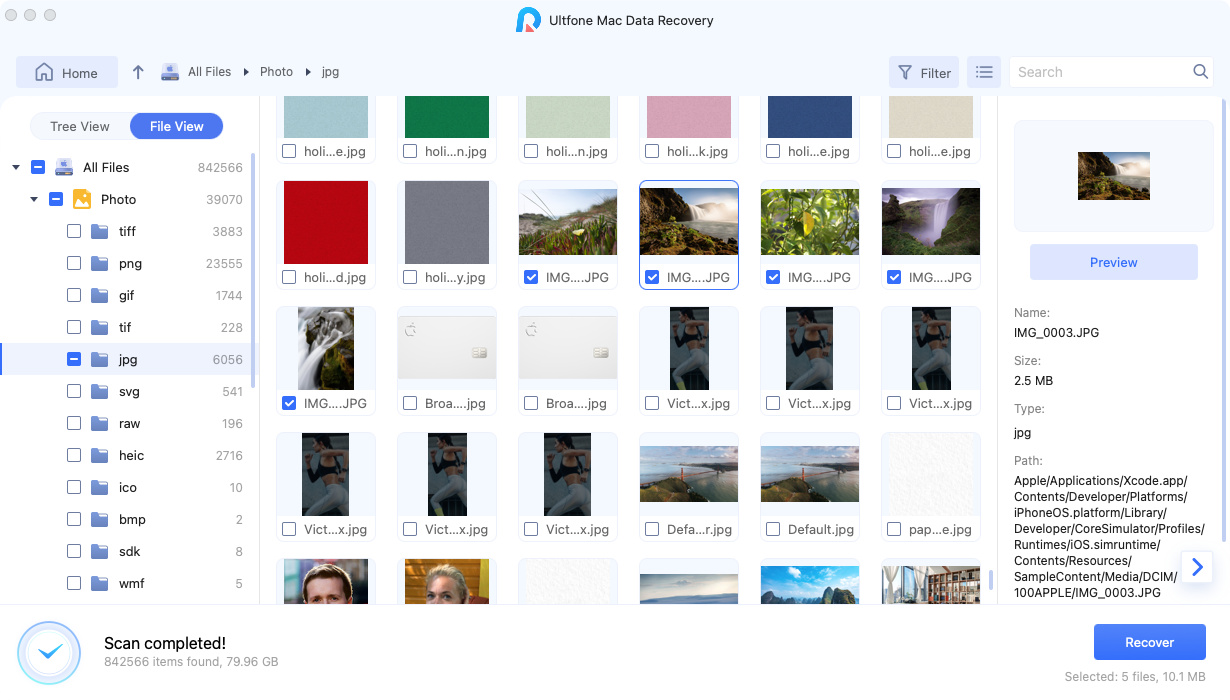 Step 3: Preview Lost Files
By default, the scan results are displayed as a list. You can change the preview mode by switching to thumbnail preview. Once you select a photo, its detail will be shown to you on the right column.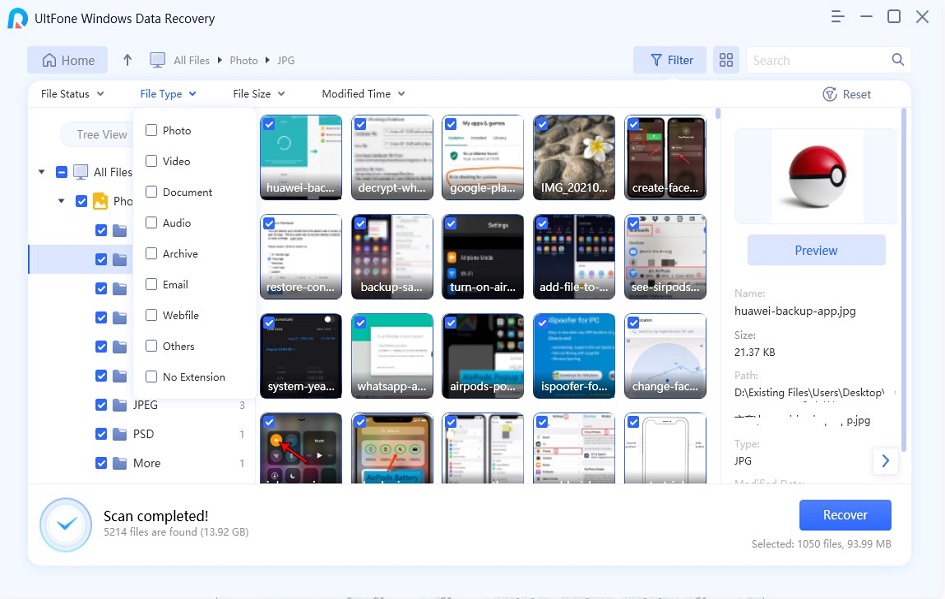 Click the "Preview" button to view the photo and decide whether you want to recover it or not.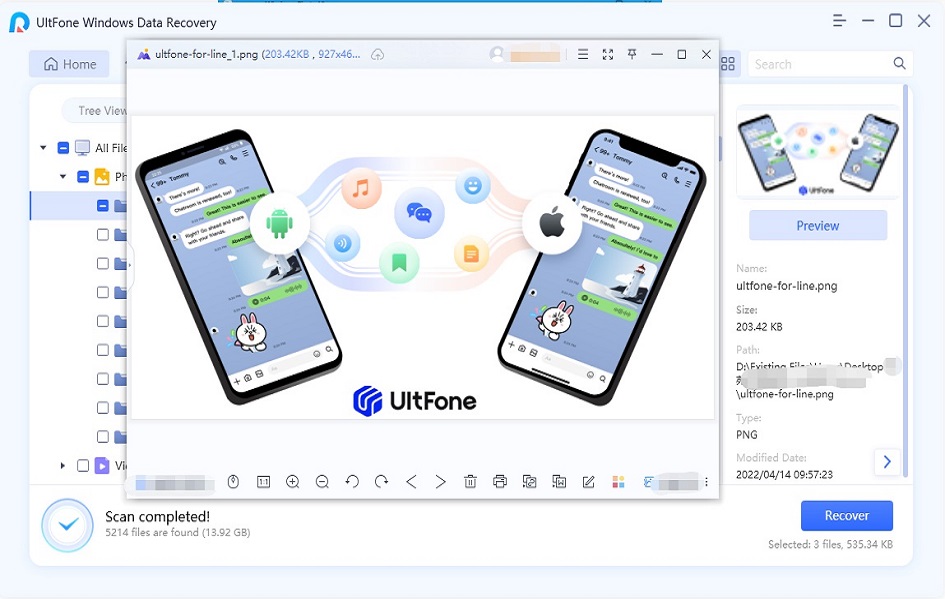 Click the "Filter" button to filter out the data that you want to recover. You are allowed to filter based on file status/type/size/modified time.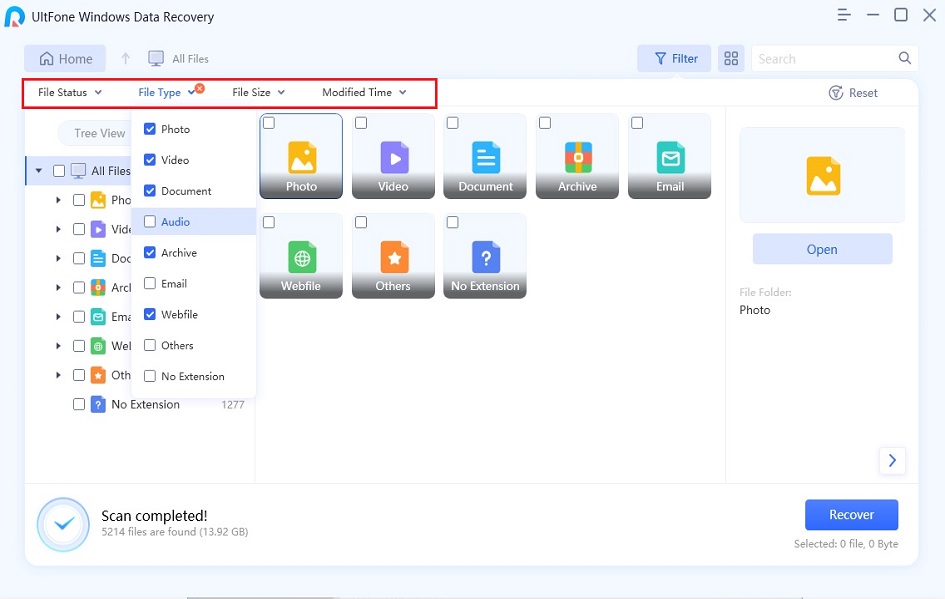 You are also allowed to type the file name on the left-top search bar to find the deleted/lost data.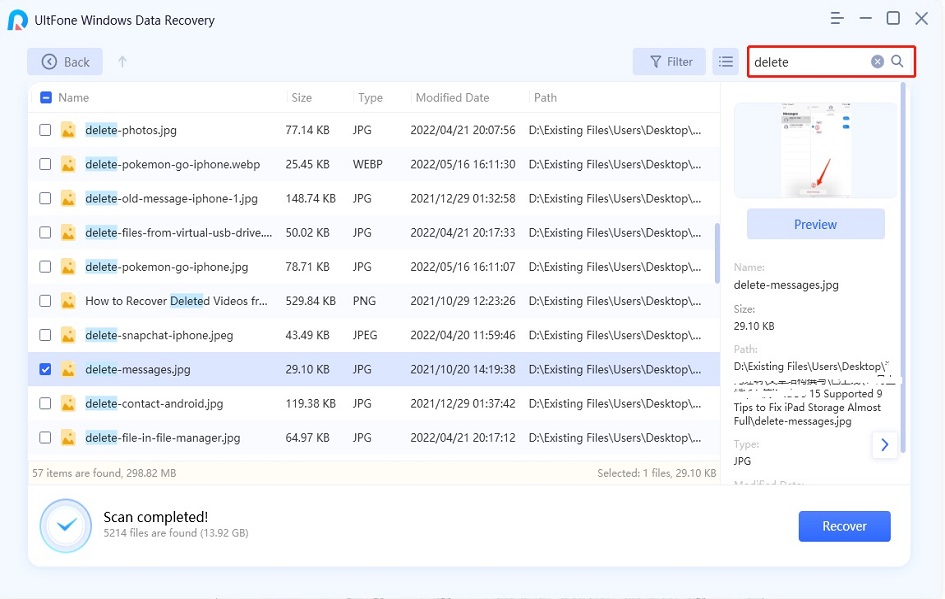 Step 4: Recover Lost Files
Check the files you need and click "Recover". Then choose a location to save the recovered files properly. Do not save the data to the place where you lost them in case of disk overwritten and permanent data loss.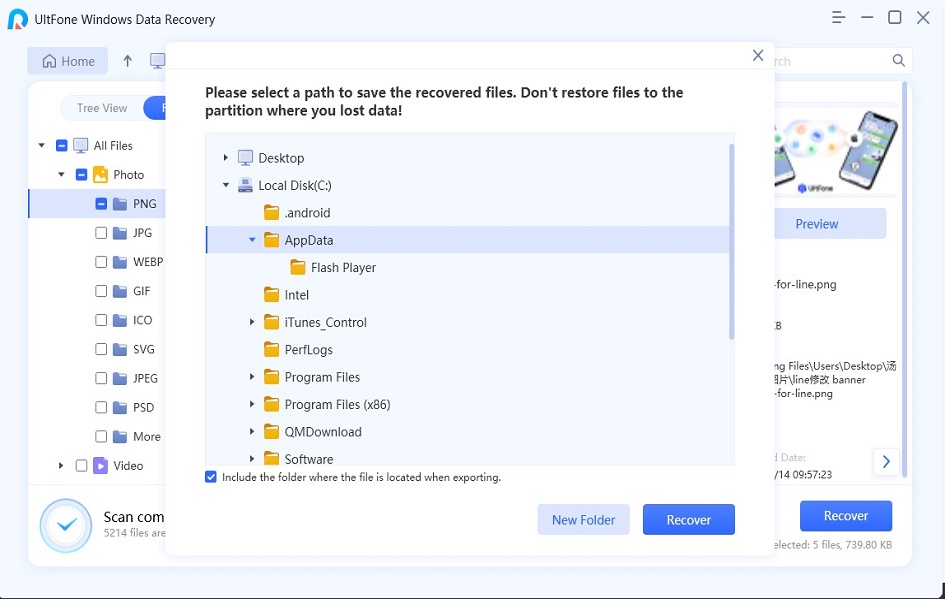 Repair Damaged Photos
With technicians' efforts in recent years, Windows Data Recovery is no more than a data recovery tool but a data repair tool. Based on the belief of helping users recover and save their precious memory in this digital era, UltFone Windows Data Recovery has released a new feature: Photo Repair. Scroll to see how to repair photos that carry your unique and precious memories.
Step 1: Launch UltFone Windows Data Recovery on your PC. Select "Photo Repair" feature from the Advanced Options on the left sidebar.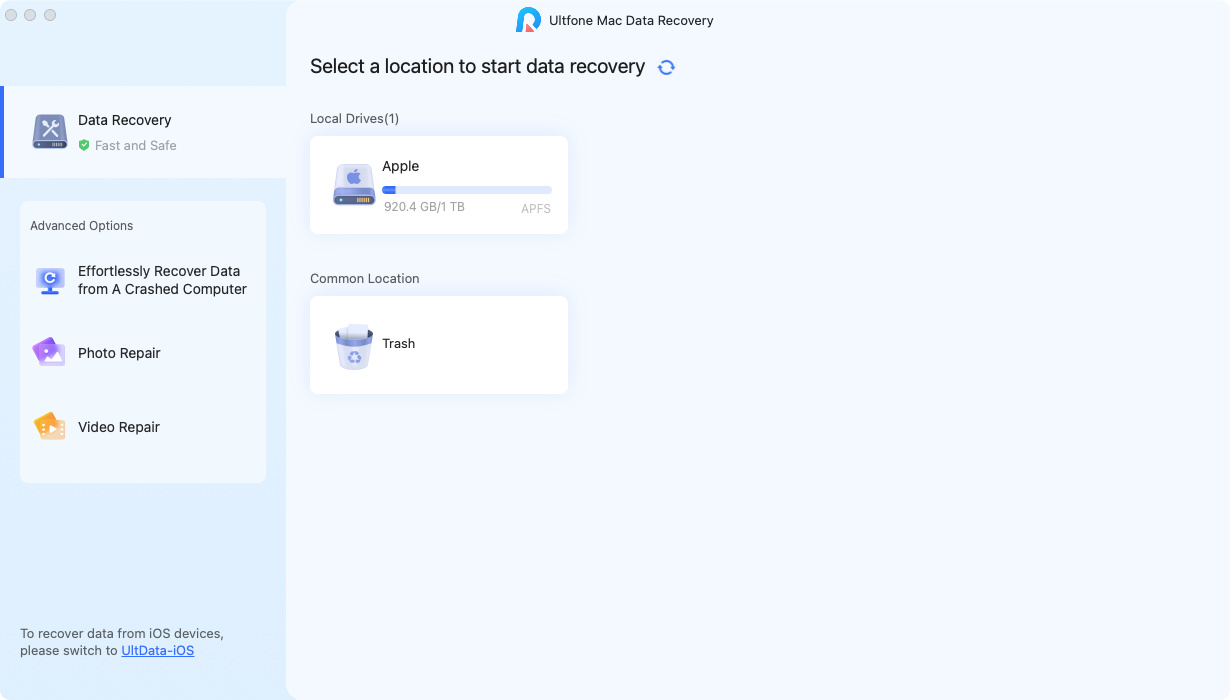 Step 2: Single click "Click to add photos" on the next screen.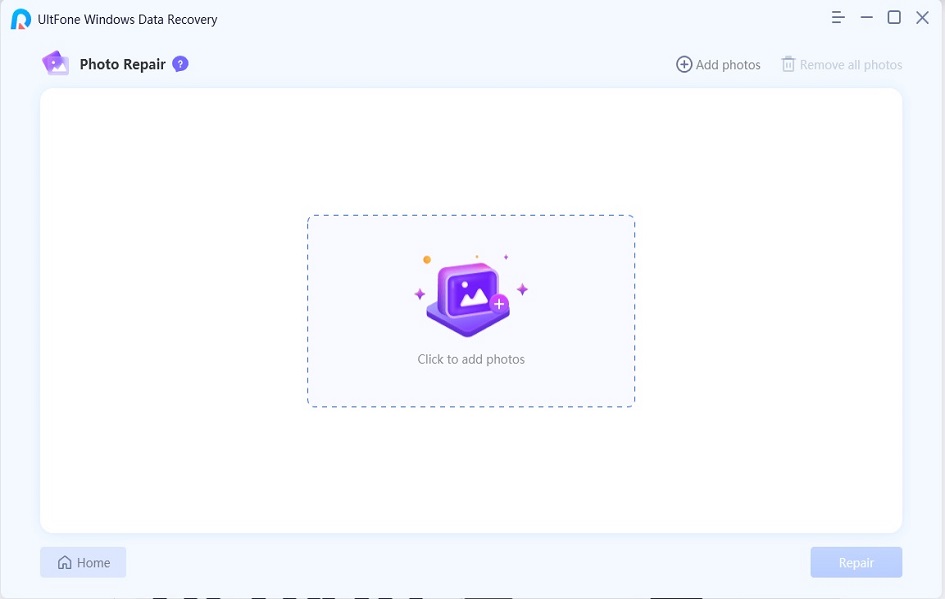 Step 3: Next, add photos. If you want to add more photos, simply click "Add photos" button on the top right corner. Then tap on the "Repair" button. After a while, the damaged photos will be repaired and you are allowed to view them before exporting them to your computer.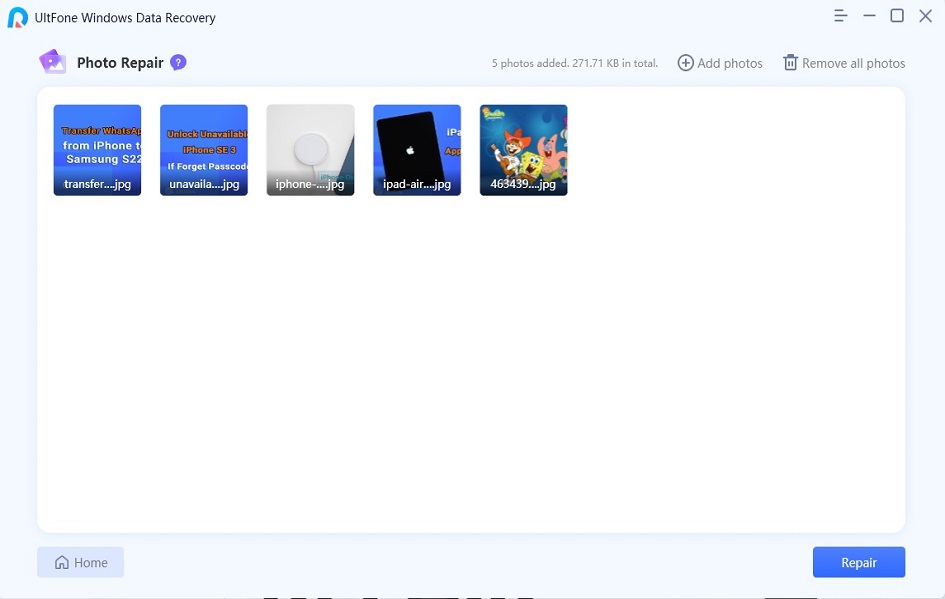 Step 4: Choose a location where you want to save the repaired photos and then tap on the "Export" button.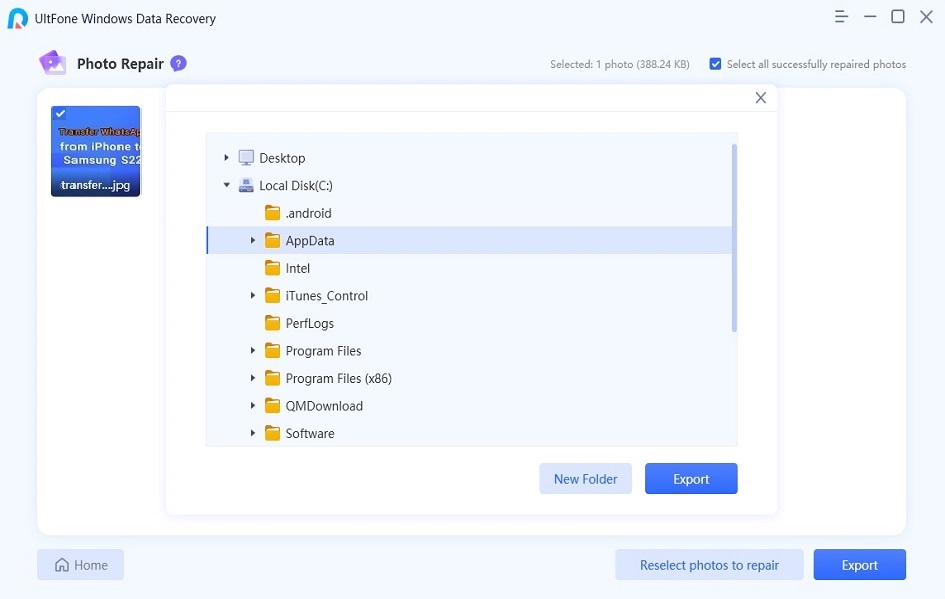 Repair Damaged Videos
Unhold the belief of helping UltFone users to keep their precious memory as long as possible, UltFone Windows Data Recovery support to repair damaged videos now. Let's see how to use it.
Step 1: Download and launch UltFone Windows Data Recovery on your PC and choose "Video Repair" button from the Advanced Options on the left sidebar.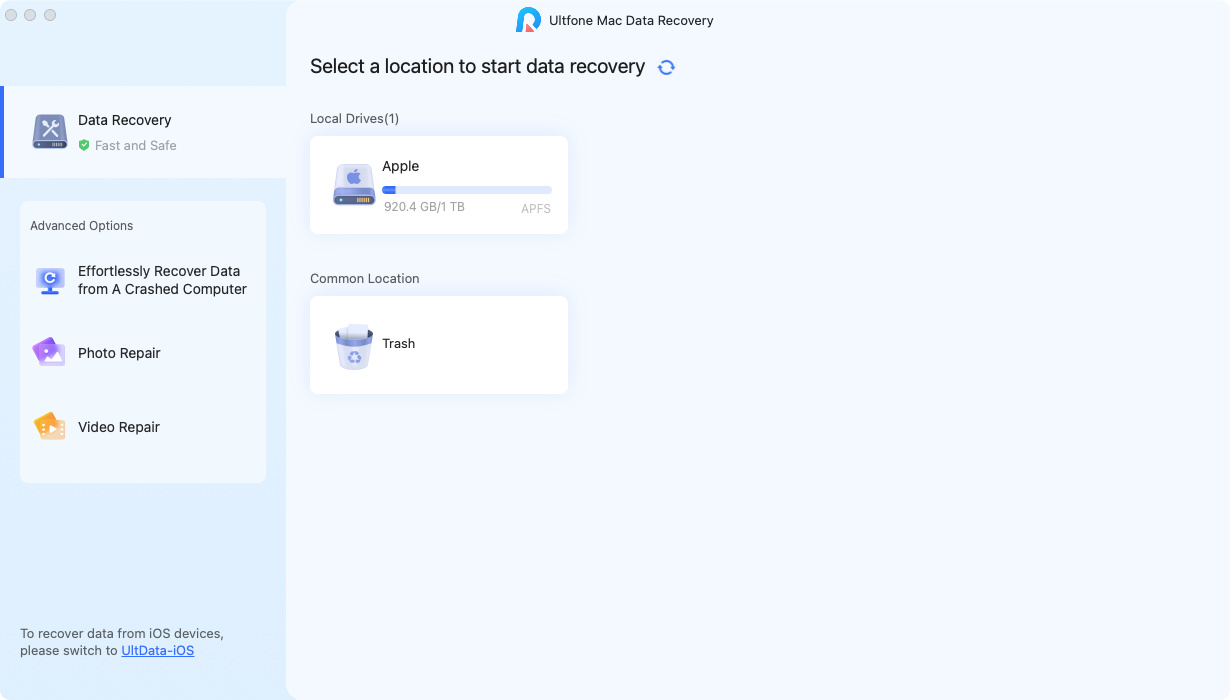 Step 2: Add videos you want to repair on the next screen.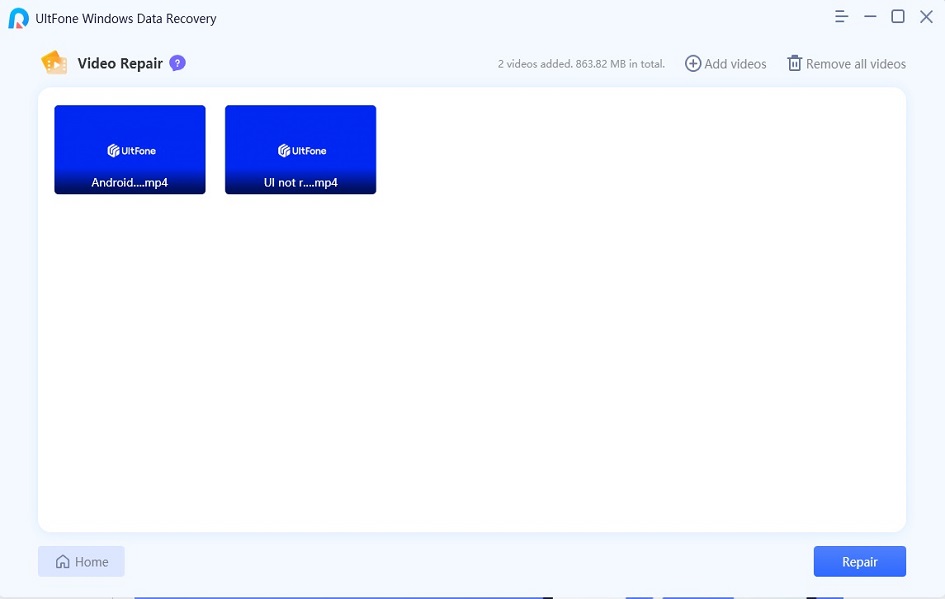 Then UltFone will start to repair the added videos.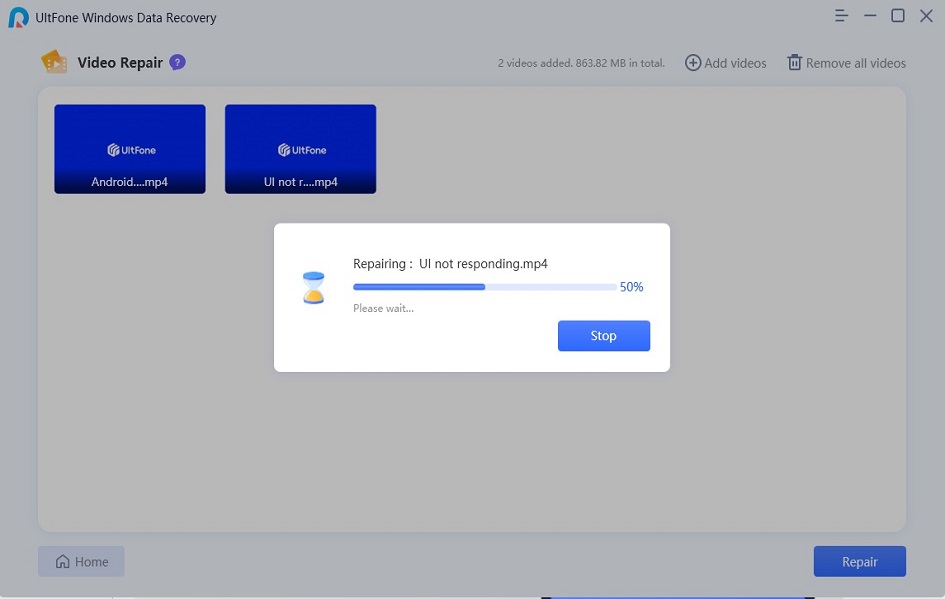 Step 3: The progress won't take a long time. The reparation has been finished. After this, click "View repaired results".
Step 4: Then select a location to save your repaired videos and click the "Export" button. Now the repaired videos have been saved on your PC.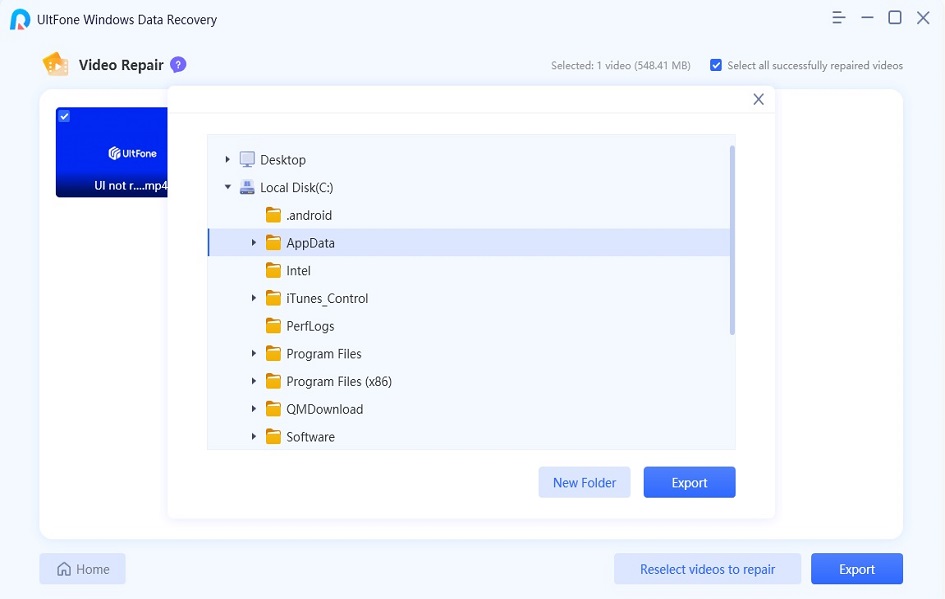 Feel free to download UltFone Windows Data Recovery and recover & repair data on your PC!