4 Steps to Quickly Check iPhone, iPad, iPod Health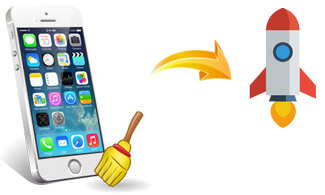 It's Time to Health Check Your iPhone, iPad, iPod!
Realize your iPhone is more and more sluggish? Sending a message but the touch screen or keyboard becomes completely unresponsive? iPad frequently stuck on Apple logo, or reboot loop? These are warnings that your iDevices run into serious health problems. It is high time that you should check your iPhone, iPad, iPod health right now, so that they run faster and free from these iOS issues to gain better performance of your iDevices.
Searching around to find a versatile iOS health check application, we got Any iPhone Care Pro, the best iPhone, iPad, iPod health checker ever, to clean up junk files and fix a variety of other iOS issues.
How to Check iPhone/iPad/iPod Health (Check iPhone/iPad/iPod Battery Health Included)
To get started, free download Any iPhone Care Pro from the following:
While installing it on your Windows PC (Windows 10/8.1/8/7/Vista/XP), you are required to install iTunes on your computer previously. Do as it shows. With iTunes on your computer, iPhone Care Pro will do best to check iPhone, iPad, iPod health.
Launch it after installation, and connect your device to computer. This program works for all iOS devices (iOS 10/9.3/8/7.1/7/6):
| | |
| --- | --- |
| iPhone | iPhone SE/6s/6s Plus/6/6Plus/5S/5C/5/4S/4,etc. |
| iPad | iPad Pro, iPad Air 2, iPad Air, iPad mini 3/2, iPad mini, iPad 4, iPad 3, etc. |
| iPod | iPod touch 5G/4G/3G, etc. |
Step 1: Check iOS Space System
In most cases, you first find your device in an unhealthy state when it begins to run slower and slower, or when battery drains. That's mainly because iDevice is almost full without much free storage space in iPhone, iPad or iPod. Therefore, the first thing you do is to check iPhone, iPad, iPod space system, and see how much space has been taken up.
Note: Since iPhone Care Pro is installed on PC, it would never take up any space of your iDevice.
Click on "Storage" on the main interface of the program.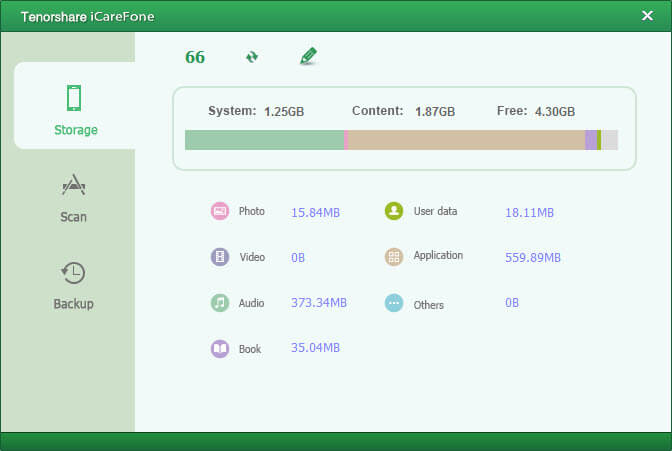 Step 2: Remove Temporary Files (Caches, Cookies, User Storage Files, App Crash Logs, etc) to Speed up iPhone, iPad, iPod
iPhone, iPad, iPod automatically stores temporary files. These automatic caches, cookies would eat up a large iOS space, which slows down your device and eats up much battery.
To health check iPhone, iPad, iPod, including check iPhone, iPad, iPod battery health, you need to delete these temp files. Select "Speedup & Clean" on the program's main interface. Then pay attention to the 2 clean modes: Quick Clean, and Deep Clean. Quick Clean scans 8 types of junk files while Deep Clean scans up to 12 kinds. Click here to know more details about the 2 modes.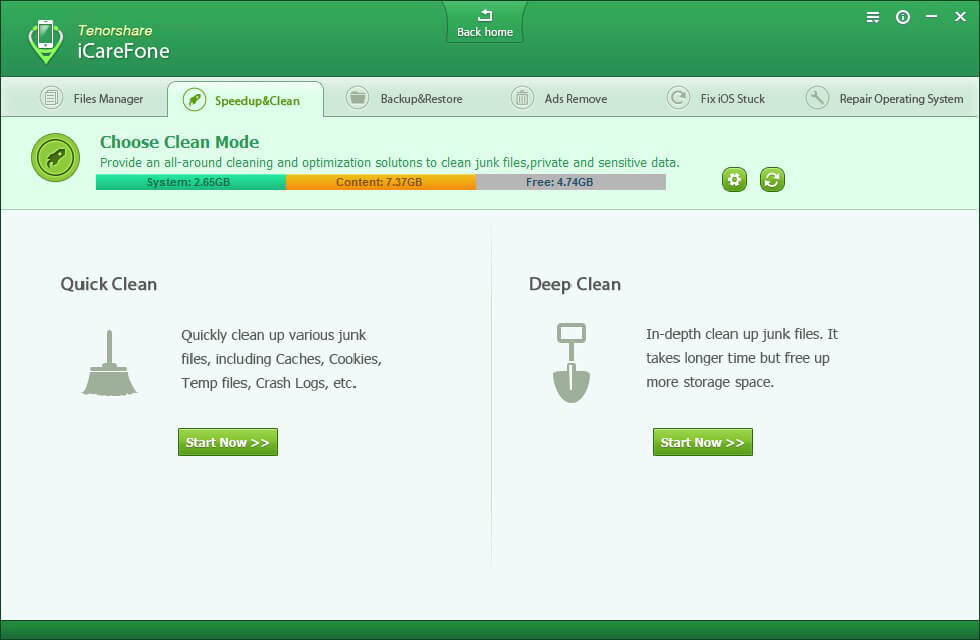 After choosing a clean mode and file types you'd like to scan, click on "Scan Now". Click on "Clean Now" after all the junk files are found.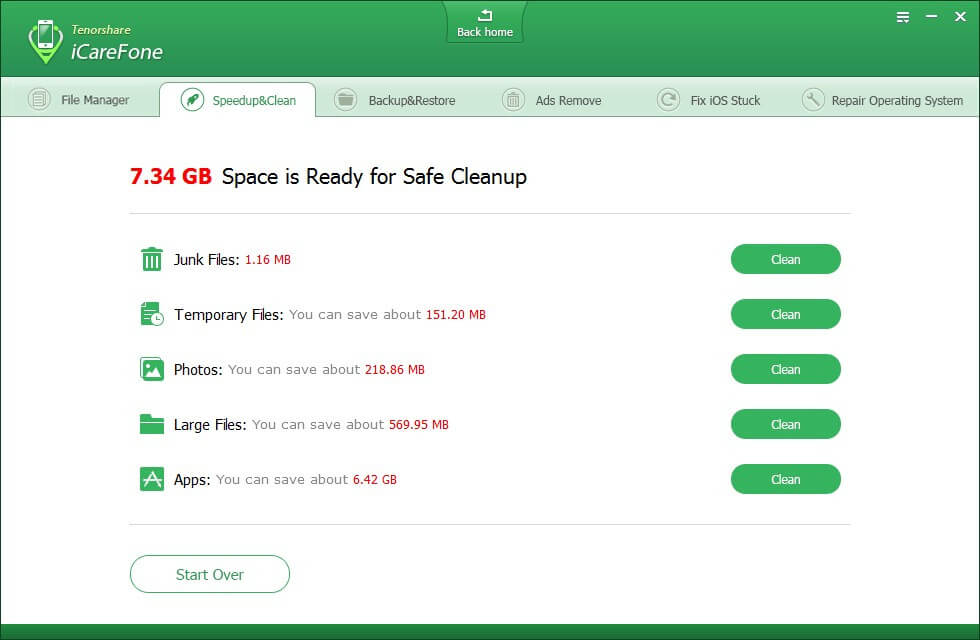 Step 3: Permanently Delete Photos, Contacts, Videos, Apps, and Other Files for iOS Device
In step 2, only some temporary files are cleared. To reclaim more space on your device and save more battery, it is of necessity to delete photos, videos, apps, which take up plenty of room.
Switch to "File Manager", select file type (contact, note, calendar, app, music, video, bookmark, photo), and click on "Delete" on the menu to clean up these files.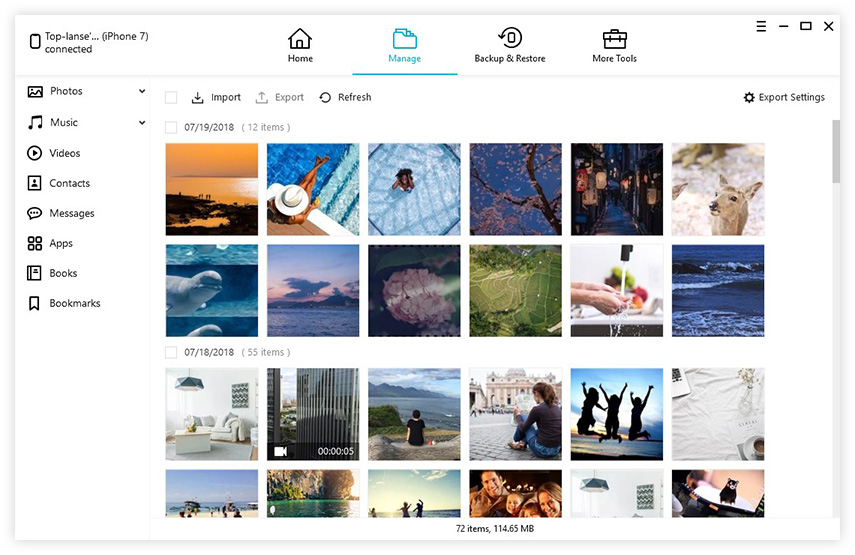 Step 4: Fix iOS Issues (Stuck in Apple Logo, Reboot Loop, Blue Screen of Death, etc.)
Step 2 and step 3 clean up iPhone, iPad, iPod, making device run faster. But an unhealthy iPhone, iPad, iPod can also stuck in some iOS problems, such as Apple logo screen of death, reboot loop, recovery mode, DFU mode, blue screen of death. To check iPhone, iPad, iPod health also means to fix these ios stuck.
Switch to "Fix ios Stuck" interface, you can choose to enter recovery mode and exit recovery mode, or enter and exit DFU mode, just as the software screen prompts.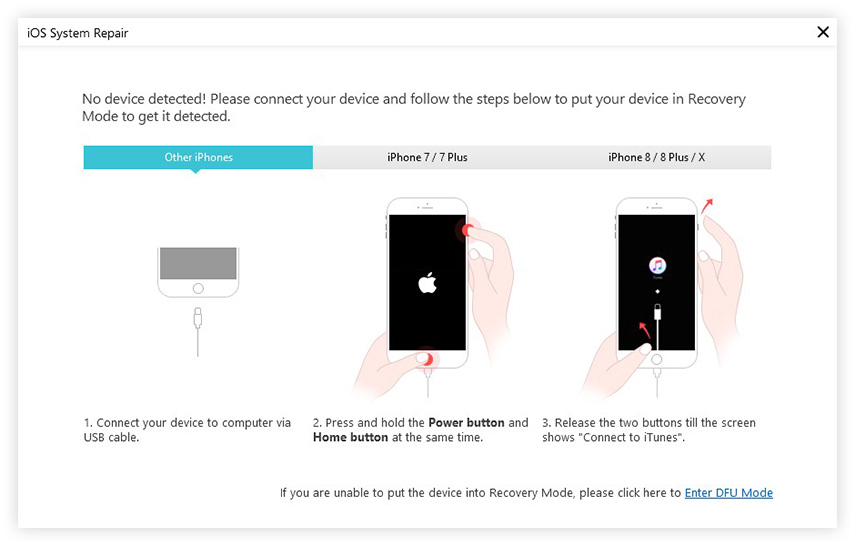 Try the above-mentioned 4 steps to health check your iPhone, iPad, iPod regularly. If you have any questions, let us know in the comments.