iPhone Tip: How to Move Health Data To a New iPhone
The Health app comes preloaded on most modern versions of iPhones and the app helps you collect statistics of your health. What the app does is it collects your fitness information and then helps you store and view it whenever you want.
One of the best things the app does is it lets you view how many kilometers you have walked today and how many steps it consisted. That way, you can get to know how much you walk in a day on an average and you can also plan your fitness activities using this data.
The great thing about the Health app on your iPhone is that you can move your health data to a new iPhone should you get one. What that means is that you do not lose any of your health data if you change your iPhone. For instance, if a new model of iPhone has been launched and you get one for yourself, then you can just export your health data from the old iPhone and import it into the new one.
Steps to Import Old Health and Activity Data to a New iPhone
1. Tap on the Health app on your springboard to open the Health app. When the app opens, tap on the Health data tab in the bottom and then tap on the user icon given in the top-right corner. Then, tap the Export Health Data option to export your data.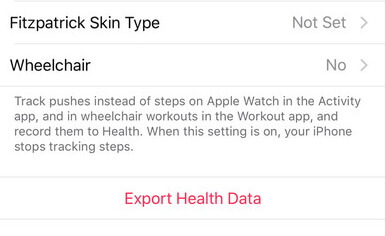 2. When you tap on the export option, you will be asked where you would like to save the exported file. At this stage, choose Add To iCloud Drive option to save the exported file in your iCloud account.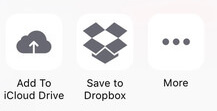 3. You have successfully created an export file of your health data collected by the Health app. What you need to do now is import this data file into your new iPhone.
4. Setup your new iPhone as you would with a smartphone. Once the phone's been setup, tap on the Health app to launch it and then configure it with your user details.
5. Open the App Store on your iPhone and download and install the Health Data Importer app on your iPhone.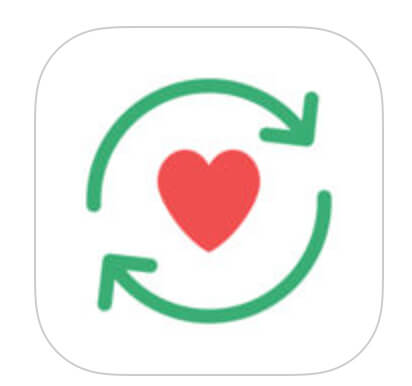 6. Launch the Health Data Importer app once it's installed on your device. Tap on Import in the app.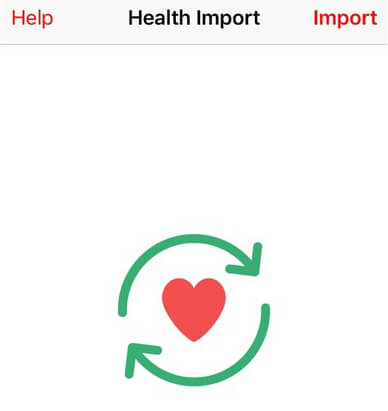 7. Select the exported health data file to be imported into the Health app on the new iPhone.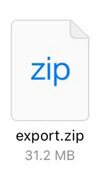 8. Select All to allow the app to import all the health data to the new iPhone. Then, tap on Turn All Categories On option.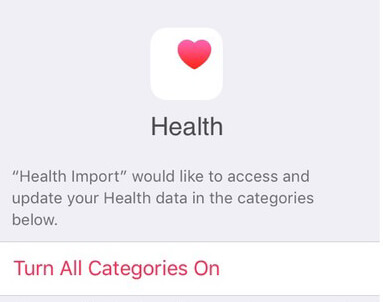 9. Allow the app to import the data and your health data should now be available in the Health app on the new iPhone.
So, that was how you could move health data to a new iPhone. If you want to transfer other iOS data like music, videos. Photos, notes without iTunes restrictions, then you can use an app called UltFone iOS Data Manager which can easily transfer 9 types of files(Contacts, Notes, Calendar, App, Video, Bookmark, Photo Music and iBooks) on iPhone without iTunes.