How to Reboot Mac in Recovery Mode
Your Mac got stuck and you want to get it work again, but after trying some ways, it still doesn't work for you? Or you cannot get access to your Mac in startup mode owing to corrupted or damaged startup disk? Fortunately, there is a chance for you to solve these problems by restarting your Mac in recovery mode, then you can repair the start up disk , reinstall using recovery mode and other technical stuff. Please read on.
Part 1: What Is Recovery Mode?
MacOS Recovery Mode is part of the built-in recovery system on your Mac, which loads OS X's recovery tools from a special disk partition that holds a recovery image along with a copy of the OS X installer. You can use its utilities to repair the startup disk, reinstall OS X, manage hard drives and bring your Mac in perfect working condition. Now let's learn how to boot into OS X recovery mode.
Part 2: How to Reboot Mac in Recovery Mode?
To use Recovery Mode, reboot or start your Mac and hold the Command and R keys simultaneously on your keyboard as soon as you hear the familiar startup chime. Keep holding as your Mac boots, which may take a few moments depending on its specific configuration. You can release the keys when you see the Apple logo appearing.
Reboot is complete when you see the utilities window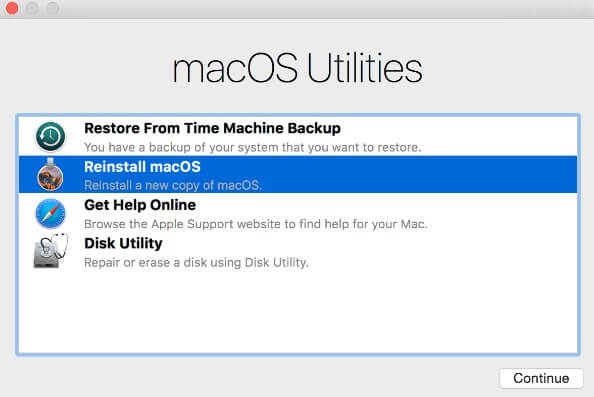 In addition to the aforementioned method to reboot Mac, you can also reboot Mac in other ways in case Mac recovery mode not working, let's take a look.
Reboot Mac in Safe Boot
If you are a Windows user, you may be familiar with Windows Safe Mode. Correspondingly, macOS offers a similar mode named Safe Boot. It can be used to help troubleshoot issues that may be caused by corrupt or incompatible software, or to help isolate software issues from hardware failures.
To use it, press and hold down the Shift key on your keyboard after turning on or reboot your Mac. Release the Keys when you see a gray progress bar appear beneath the Apple boot logo.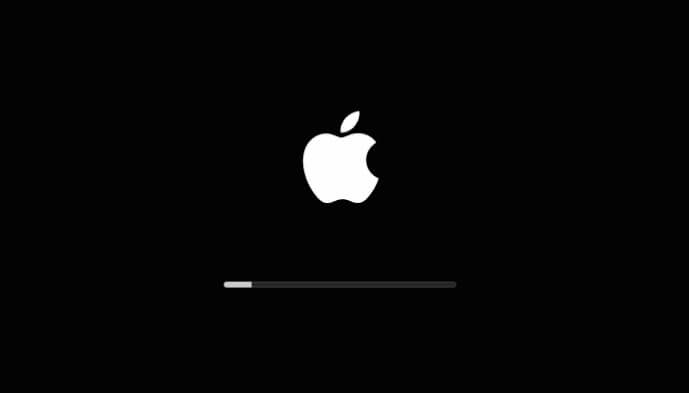 Once you reach the usual OS X login screen or desktop, you'll notice the words "Safe Boot" You'll also likely notice slower overall system and graphics performance, as OS X is using default drivers to help you track down your software or driver issue. When you're ready to return to "normal" mode, just reboot your Mac without holding down the Shift key.
Reboot Mac with Startup Manager
Many Mac users probably only use the single drive that came with their system. But for those who'd like to use multiple internal drives or partitions, Windows via Boot Camp, or boot to external drives, then you'll need to use the Mac's built-in Startup Manager. Simply reboot your Mac and hold the Alt/Option key on your keyboard. After a few moments, you'll see all of the bootable devices appear on your screen accompanied by their corresponding icons and volume names.

Part 3: Mac Recovery Mode Not Working, How to Fix?
When there is something wrong with recovery mode, like, Mac recovery mode is not working, what could you do to fix it? Actually, if you have a connected external drive with a Time Machine backup then you can use recovery mode from the backup. Here's how:
First of all, restart your Mac, then hold Option when the startup chime sounds.
Now attach your Time Machine drive. A few moments later and the now connected Time Machine drive should appear (you may need a password).
You should now be able to choose the Recovery Drive to launch your Mac.
With the methods mentioned above, you can successfully reboot Mac OS in recovery mode, safe mode and with task manager, if you want to reboot your iPhone in recovery mode in case you get stuck in black/blue screen, endless loop and other iOS stuck issues, you can try Reiboot, which is a one-Click solution to boot up your iPhone/iPad/iPod back to normal.