How to Remove Yalu Jailbreak without Restoring iOS Device
A jailbreak offers you more freedom and eliminates restrictions from your iOS device. One popular jailbreak app is Yalu Jailbreak. Every other release of Yalu Jailbreak, the semi-untethered jailbreak, brings with it excitement but also a few hitches that may warrant removal of the jailbreak; particularly since, because it's semi-untethered, you need to run it every time you reboot your phone. How stressful? This article explains how to remove Yalu Jailbreak without restoring your iPhone.
Part 1: How to Remove Yalu Jailbreak without Restore using iCloud
Wondering how to remove Yalu 102 jailbreak? You can easily remove jailbreak without restore by using iCloud. It'll do you good to create a backup of your device before following the procedure below. This way, you can retrieve your data in the unlikely event that the process in unsuccessful. Step 1: Reboot your iOS device. This disables Yalu jailbreak. Step 2: Enable "Find My iPhone" and ensure Wi-Fi is turned on.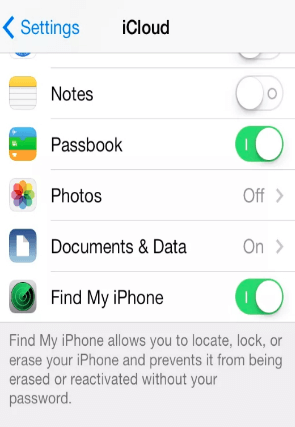 Step 3: Visit iCloud.com, sign in using the same credentials you use on your device and click "Find iPhone".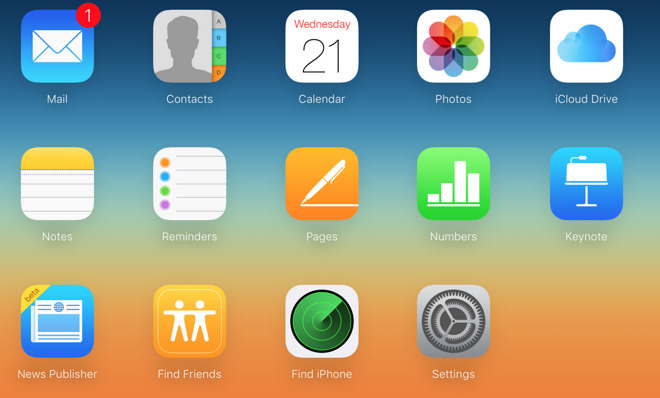 Step 4: Click the "All Devices" dropdown list and select the device that was jailbroken.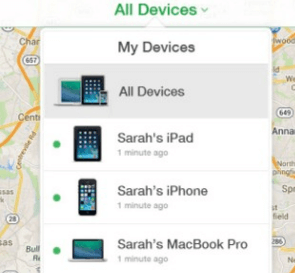 Step 5: Click on "Erase iPhone" option in the interface that follows.
You will have successfully remove Yalu jailbreak without updating to a newer firmware. Your iOS device won't be updated to the latest iOS version which means, you can still jailbreak it later on.
Part 2: How to Remove iOS 15 Jailbreak with Cydia Eraser
This method takes anything between 5 and 20 minutes to complete. It is important to back up your data: the device will be fully erased and you'll be required to set it up like a new iPhone. Ensure the device is on full charge and that it's connected to the internet. Step 1: Launch Cydia and tap Sources > Edit > Add. Step 2: Enter: http://apt.saurik.com/beta/eraser-10.1/ and tap "Done". Step 3: Tap the "Search" tab in Cydia. Proceed to find and install "Cydia Eraser".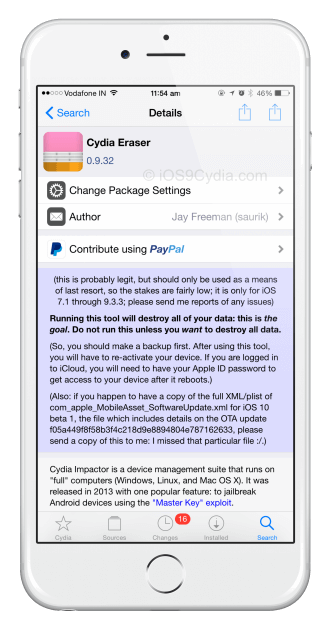 Step 4: Launch Cydia Eraser. Step 5: Tap "Erase all data, unjailbreak device."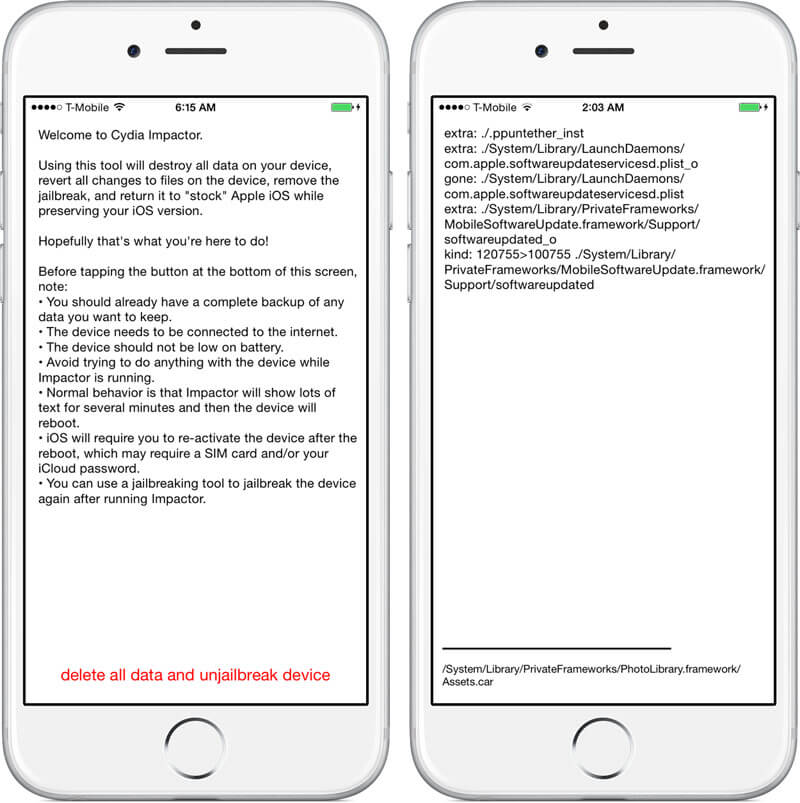 Step 6: Confirm by tapping "Erase All".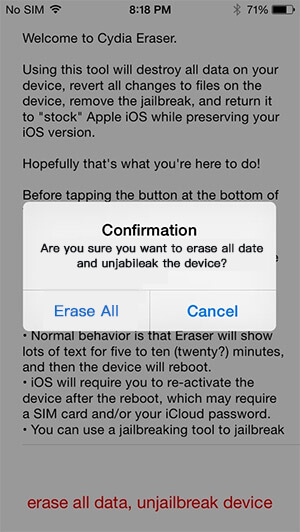 Step 7: Wait for the process to complete and activate your iPhone using Apple ID credentials.
Conclusion
Deleting the Yalu app has been fronted as a method of removing the jailbreak but it doesn't erase all the files of the jailbreak. The methods of how to unjailbreak iOS 15 without restore outlined above are the only sure way of doing away with all the associated files of Yalu Jailbreak. And if your  iPhone unfortunately get stuck at Apple logo when jailbreak/unjailbreak your device, take Tenorshare UltFone iOS System Repair (ReiBoot), an easy to use software that offers great functionality in the way of fixing common iOS struck issues such as Apple logo stuck,  bricked iPhones, unresponsive screens, repetitive boot, blue screen of death.