Top 6 Tips to Clean Up Your iPhone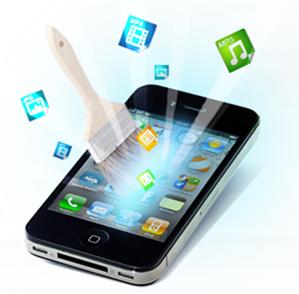 Is your iPhone bogged down with crap? It is helpful to remove your iPhone data so that your device can speed up and revive. This article aims to help you to be an iPhone cleaner free for your device. Follow the top 6 tips below to clean up your iPhone (whether it is on iOS 10/9.3/9.2/9/8/7).
6 Best Tips on How to Clean Up iPhone 5S/5C/5/4S/4
All the tips are applied to all available iPhone, including iPhone SE, iPhone 6s, iPhone 6s Plus, iPhone 6, iPhone 5S, iPhone 5C, iPhone 5, iPhone 4S, and iPhone 4.
1. Check Your iPhone Usage
Go to Settings > General > Usage on your iPhone. From there you can see how much space is available and the space used. As a general rule, it's good to leave at least 500MB-1GB of free space. This frees up enough room for apps to store data so you don't have to worry about crashes. And if the available space is larger than the used space, your iPhone is in good shape.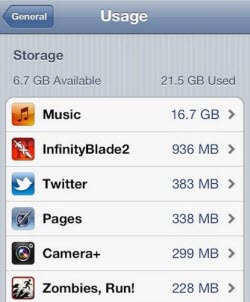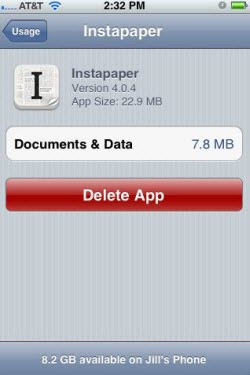 2. Clean Up iPhone App
On the screen of Settings > General > Usage on your iPhone, you can also see your iPhone apps' usage. Tap any app and you will see the details including the app, its data and documents storage. Then you will have an idea which apps take most of your iPhone space.
For apps like camera, you can go to the app itself and delete all the extra pictures. But to clean up iPhone apps like Cydia, Twitter etc., your only option is to delete and reinstall the apps.
If you're the type to download and try tons of apps on a daily basis, it's probably necessary to clean up your home screen and take a close look at the apps you didn't end up likine. Delete them and free up hard drive space and tidy your home screen.
3. Clean Up Your iPhone Settings
If your iPhone is struggling with battery life, it is easy for you to improve your iPhone battery life. And disabling the following settings can also increase your batter life significantly and help clean up your iPhone.
Push notifications for email (Settings > Mail, Contacts, Calendars).
Push notifications for apps (Settings > Notifications).
Location Services (Settings > Location Services).
Disable Ping (Settings > General > Restrictions > Ping).
4. Overhaul Settings in iTunes
It is helpful to take a look back at your iTunes syncing settings when you're cleaning up your iPhone, especially when you've started using alternatives to the default apps, for example, the calendars, email, contacts, and the rest of the default apps.
Uncheck any boxes that don't apply to you to help speed up the syncing process. For instance, if you don't use the default calendar you have no reason to sync it every time your plug in your iPhone.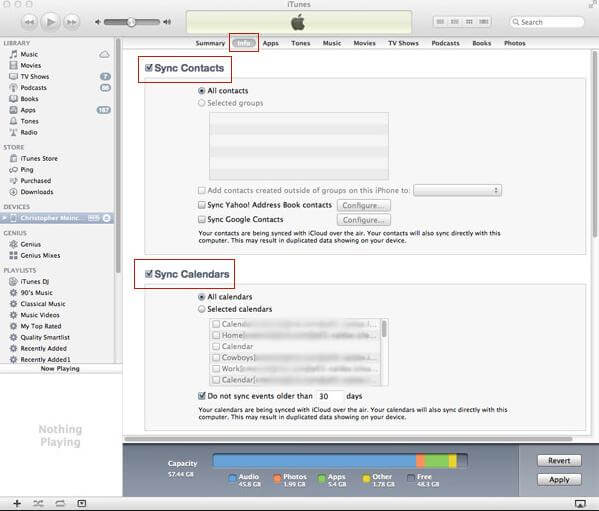 5. Remove and Clean Up Your iPhone Case
Optimizing the insides of your iPhone is beneficial to make the most of your device. But don't forget to clean up the outside too. This is especially important if your use a case because over time dust and dirt could get trapped in-between the case and iPhone. The dust and dirt can end up scratching the back of your iPhone. You can clean it with a solution of water and Windex if you have a rubber case.

6. Soft Reset or Hard Reset Your iPhone
After you try all the above tips to clean up your iPhone, don't forget to do a soft or hard reset on your iPhone. Go to the article Hard Reset VS Soft Reset on iPhone and you can learn everything including how to reset your iPhone to for cleaning.
Then you will definitely find wonders on your iPhone after you try all the top 6 tips to clean up your device. Be careful that you might delete important data by accident during the cleaning. In that case, you can try Data Recovery software for iPhone to recover all deleted files, including contacts, messages, call history, photos, videos, and more.