SD cards is a common storage option for many users as these cards are usually compatible with many smartphones and gadgets and they allow you to carry a large amount of data wherever you go. Using technology to store your data comes with a risk of losing it in some situations. If you ever find yourself in a situation where you have lost files on your card, you can use a free SD card recovery tool to get your data recovered from your SD card.
There are tons of software claiming to help you recover SD card data but only a few of those actually work. In the post below, we are going to reveal the top ten free SD card recovery software that will help you restore your lost data on your SD card
1. Any Data Recovery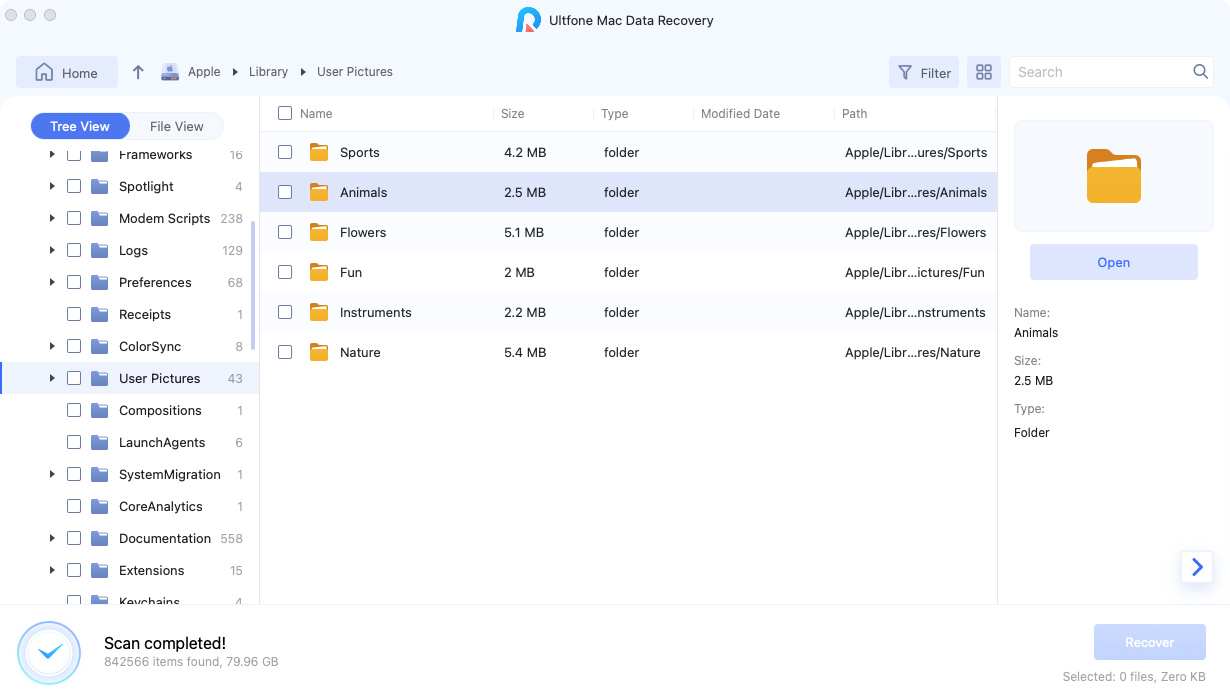 From the powerhouse of Tenorshare, Windows Data Recovery, as the name implies, allows you to recover almost any kind of data you have lost on your devices. Besides helping you recover data on your computers, it lets you recover data from SD cards as well which is what you are looking for.
There are many things the software can do for you and some of those things are:
Recover photos, video, audio files and other types of files from SD card
Recover SD card data lost due to wrong deletion, format, power failure, virus infection or SD card damaged
Recover raw files from SD card.
Support data recovery on SD card, mini SD card, micro SD card
Supports all popular SD cards, like Sandisk Extreme Pro, Lexar Professional 600x, Verbatim, Premium UHS-I, PNY Pro-Elite Plus, Kingston Technology Ultimate XX, Samsung SDHC Pro, etc.
Work on Windows as well as on Mac.
2. Recuva Data Recovery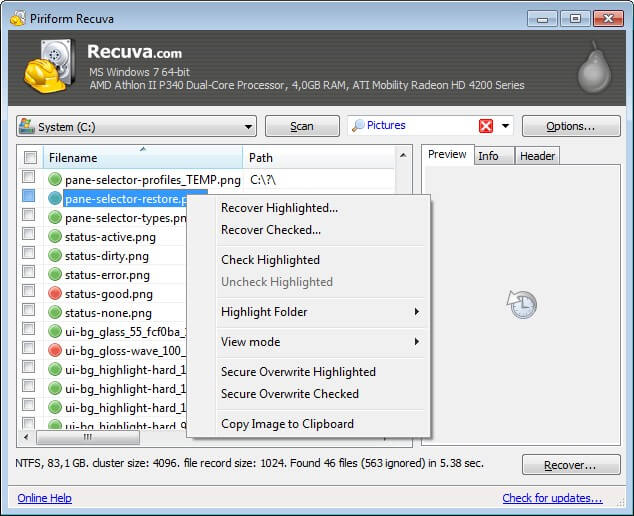 Recuva is a free SD card data recovery software that lets you recover your files no matter how you lost them on your SD card. It can scan all of your re-writeable media drives such as your SD cards and can help you recover data from them on your machines. The deep scan feature in the software digs deeper into your cards to ensure you get your lost files back at any cost.
Pros:
It has an easy to follow wizard that lets you restore your deleted files on your system.
It also has a portable version in case you don't want to install the software on your system.
Cons:
You will not get the most modern interface in the software.
The free version has limited features for users.
3. Puran File Recovery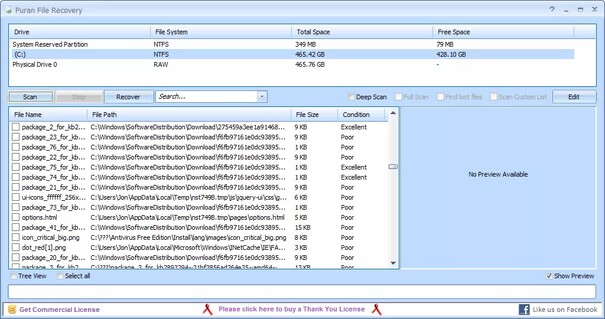 Puran File Recovery helps you to recover files from any device that your computer recognizes as a drive. This includes your SD card as well as it is mounted as a drive on your computer. With a few clicks in the software, you can easily find and recover files from your SD card on your computer.
Pros:
It has a modern and easy to use user interface that even a novice can use.
It supports multiple file systems including NTFS and FAT.
You can preview files before you recover them on your computer.
Cons:
The software is only available for Windows so the Mac users are left out.
It is free only for home users.
4. Glary Undelete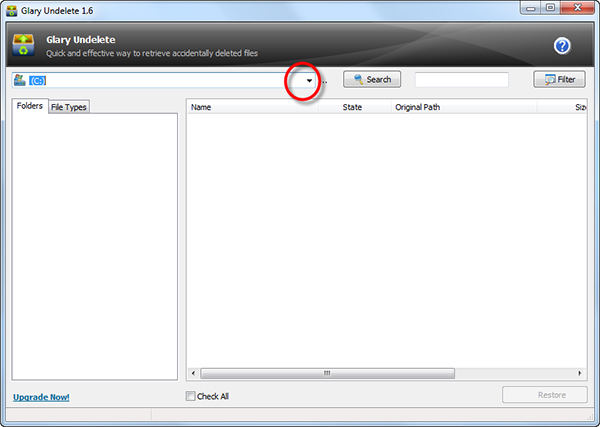 Glary Undelete is yet another free SD card data recovery software that allows you to undelete the deleted files on your SD cards. The software is capable of recovering even compressed, fragmented, and encrypted files from your SD card. On top of that, it offers filtering options so you can get to the file you want quickly without wasting your time looking at other files.
Pros:
It is a lightweight software and doesn't occupy a large amount of memory on your computer.
It has a simple interface to view your files and folders.
It has support for a number of Windows versions.
Cons:
It does not have a portable version and so you need to install it to be able to use it.
It comes with bloatware meaning it installs other software as well when installing itself.
5. TestDisk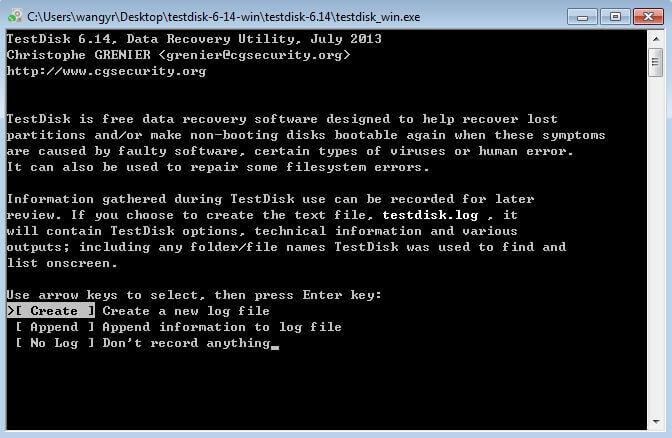 TestDisk is an open-source software that allows you to scan for and recover lost files on your SD cards and other storage devices. The main aim of the software was to recover lost partitions but it went further than that and added the capability to let users recover individual files on their SD cards.
Pros:
It can recover files as well as recover lost partitions on your drives.
It works on Windows, Mac, and Linux computers
Cons:
The software does not get updated too often.
6. Disk Drill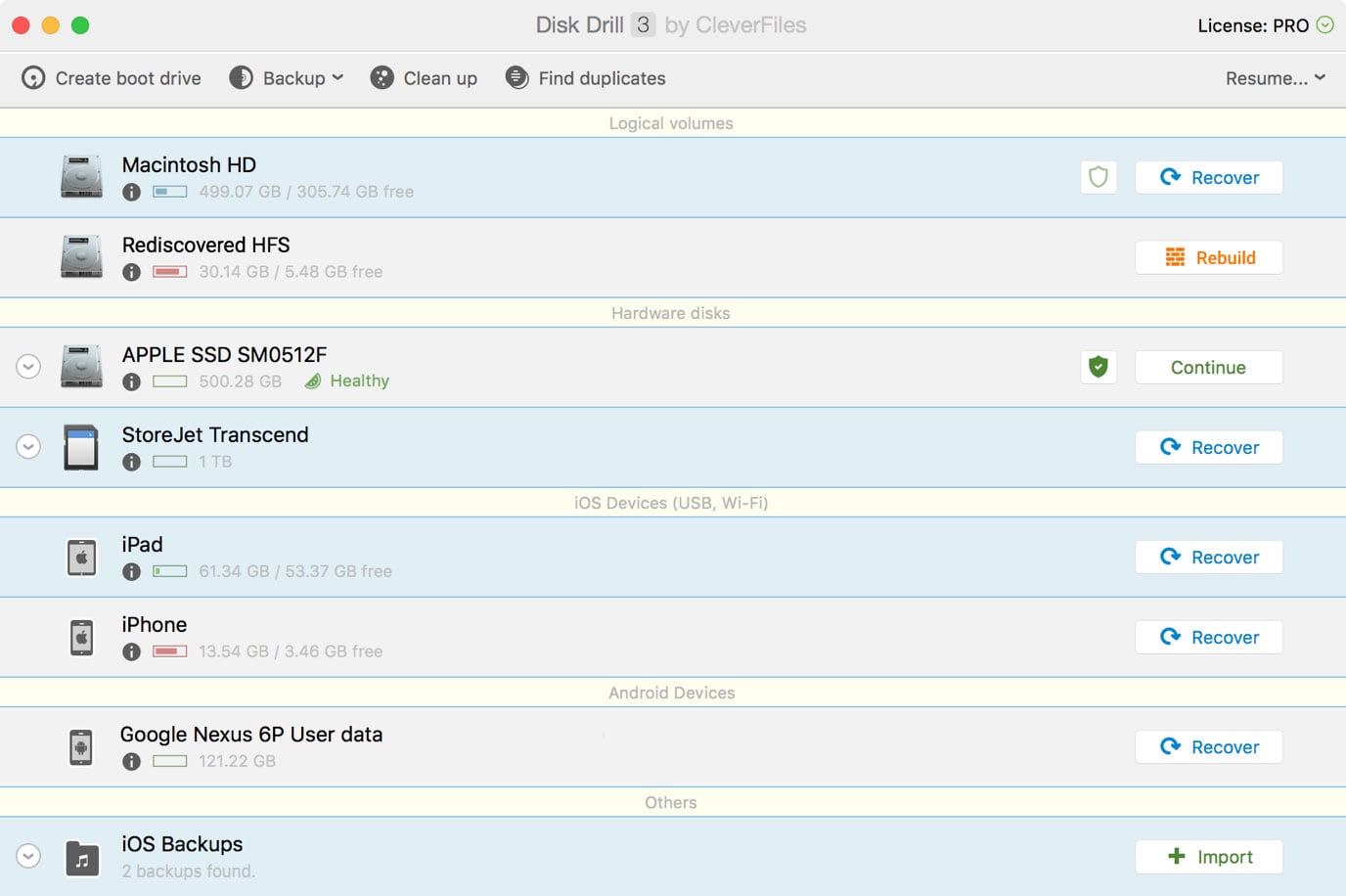 Disk Drill offers multiple scan options to help you get your deleted files back from your SD cards. It understands that it is a pain in the neck to sit around for hours waiting to get your lost files back and so it has faster scan and recovery methods to help you quickly recover and restore your files on your machines.
Pros:
The modern yet powerful interface is extremely easy to use.
It works on the latest versions of both Windows and Mac.
Cons:
You can't preview the file that will be recovered to your machine.
The portable version is not available.
7. iCare Data Recovery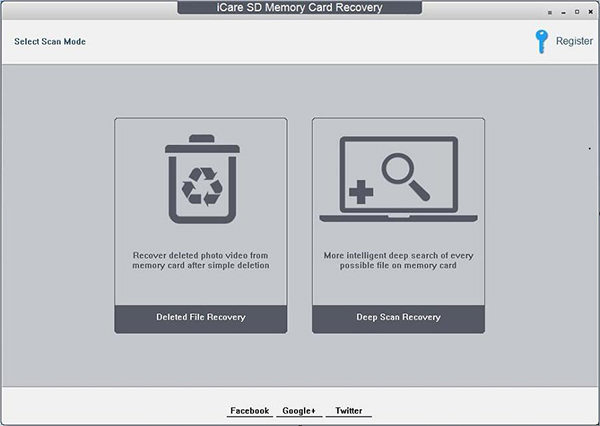 iCare Data Recovery supports recovery from SD cards of various brands and various types. It offers a quick option to let you scan your SD card for any files to be recovered and then presents you with a button to recover the selected files.
Pros:
Supports multiple kind of SD cards from various manufacturers.
It acts as a read-only software to recover your files.
You can preview files before restoring them from your SD cards.
Cons:
The software is Windows only and is not available for Mac users.
8. Minitool Data Recovery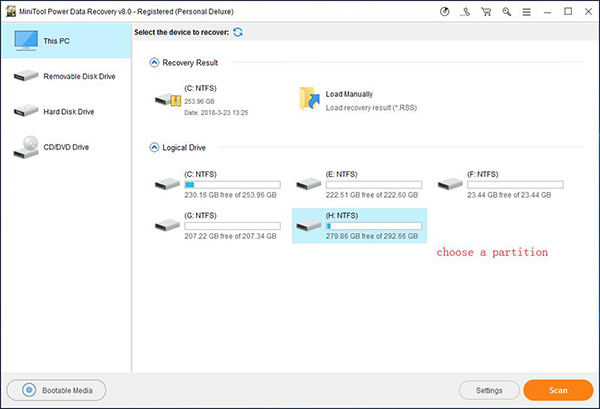 Minitool Data Recovery helps you recover data from your SD cards for various data loss crisis. Whether you lost your data due to a virus attack or you accidentally deleted a file on your card, the software will ensure you get your lost data back on your machine.
Pros:
It recovers data even from damaged partitions on your SD cards.
It has a clean, modern, and easy to use interface.
Cons:
The portable version is not available.
With the free version, you are only limited to 1GB of data recovery.
9. EaseUS Data Recovery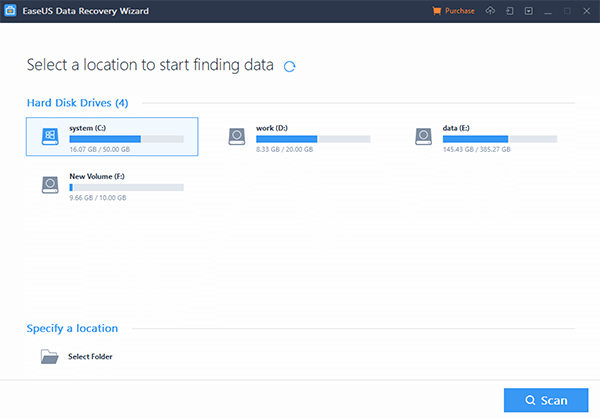 EaseUS has been in the data recovery market for a long time and their EaseUS Data Recovery software has made it possible to recover data even from your SD cards. It offers the three-step procedure to help you recover data from your cards. It has two scan modes in case the first one doesn't work you can try the second one.
Pros:
Everything is clean and straightforward which makes it easy to use.
More than one file can be recovered at a time.
Cons:
Free users can only recover files up to 500MB.
10. Wise Data Recovery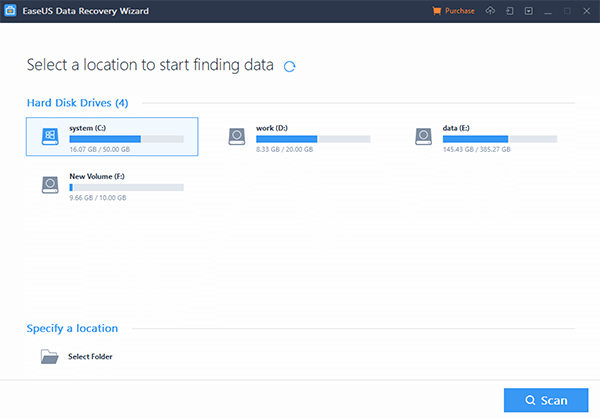 Wise Data Recovery lets you recover photos, documents, videos, emails, and many other kind of data types from your SD cards. It scans your cards at a much faster rate than any other software and lets you quickly have a look at the scanned files for you to then recover them.
Pros:
Easy to install and use on your computer.
The advanced search feature lets you perform a complex search operation on your files.
Cons:
Your recovered files may lose the file structured when you recover them.
Conclusion
With so many options available in the market, it's quite a task to choose a good free SD card recovery Mac or Windows tool to recover your data. Our post above should help you narrow down your options so you get the best of the best software for your data recovery needs.