Easy Steps on how to Fix BootMgr is Compressed Error
BootMgr is the file name for the Windows Boot Manager, introduced with Windows 10/8/7/Vista, which is similar to NTLDR for Windows XP and other earlier Windows systems. This file works with your computer's basic input/output system, named BIOS, to tell the computer where to look for your operating systems. In some situations, the BootMgr is compressed incorrectly and can't be decompressed, the operating system will fail to load and a message like "BootMgr is compressed" will appear.
Fortunately, this problem is quite easy to remedy as long as you select the correct third-party software. Fix Genius is the very program that allows you to fix BootMgr is compressed issue.
This " BootMgr is compressed " troubleshooting guides apply no matter what Windows operating system you have installed on your hard drive, including Windows 10, Windows 8, Windows 7, and Windows Vista.
How to Fix "BootMgr is Compressed"?
Step 1: Burn a Bootable Disk
In this step, you need to utilize a workable computer to burn a boot disk. Connect a CD, a DVD, or a USB flash drive to this computer. Then download and install Fix Genius (This product doesn't have a trial version, so you need to buy it. After purchasing, you will receive the download link and registration information via Email). After launch it, the interface is shown as below. Click "Burn"to start burning a bootable disk for next steps.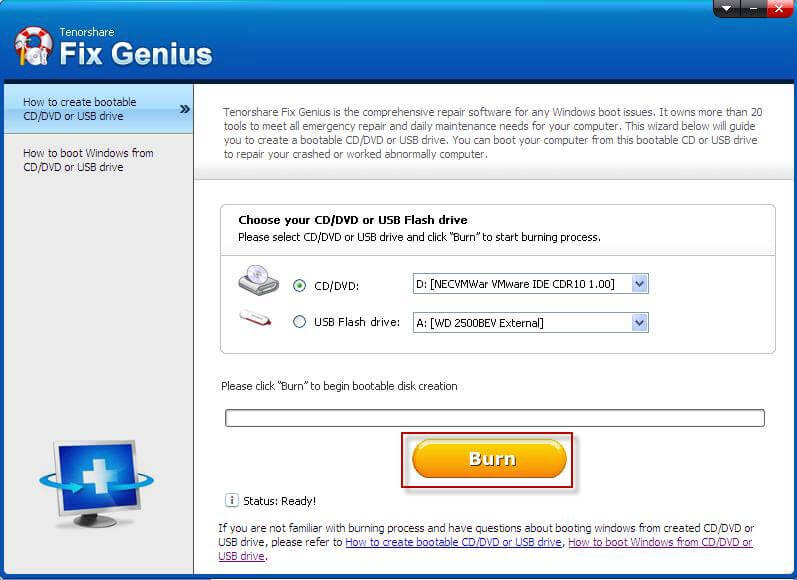 Step 2: Boot Windows from CD/DVD/USB
Turn to the unbootable computer, and insert the burned disk into this computer. Set your BIOS to let your computer boot from CD/DVD or USB. Your computer will restart automatically and attempt to load into the system the boot disk burned.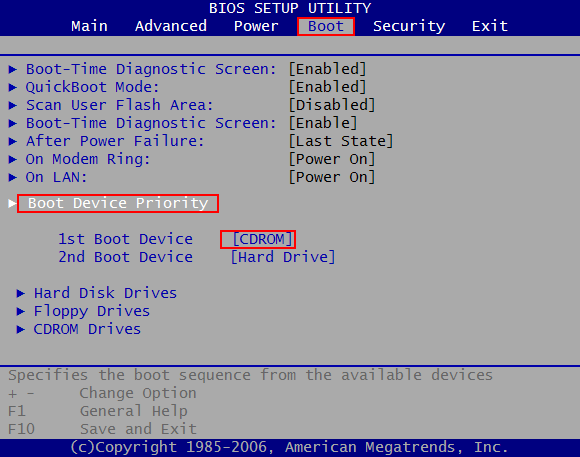 Step 3: Fix BootMgr Compressed Error
After a while, you will enter a Win PE environment. Double click the small icon of Fix Genius to launch this software under Win PE. Select "Windows Resuce"and choose the proper rescue solution according to your symptoms. Each solution includes a handful of repairing tools. Try them one by one until you are able to enter Windows system successfully.
Unless you are an expert user, never try to access or modify the BootMgr file yourself. Doing so will damage your software and void any warranties you may have on the operating system. If you receive BootMrg is compressed error, try to use this reliable recovery tool - Fix Genius.