Our mobile phones store a lot of our personal important data including videos, photos, contacts, messages and many other files and folders. There might have been many cases with many of us, when our mobile phone has either got damaged or we have lost access to it. There might have been many scenarios where in many data files have been deleted by you accidentally or you have lost some data from your phone. In such cases, the only best option accessible to you would be a proper Android data recovery software. These software come handy in such cases and help you by assisting you to recover delelted photos from Android. The best 10 Android data recovery software are given below.
1. UltFone Android Data Recovery
UltFone Android Data Recovery is an excellent software which helps in effectively retrieving all the lost or damaged data without backup. This data recovery software is one of the most highly recommended software which has been downloaded by many Android phone users.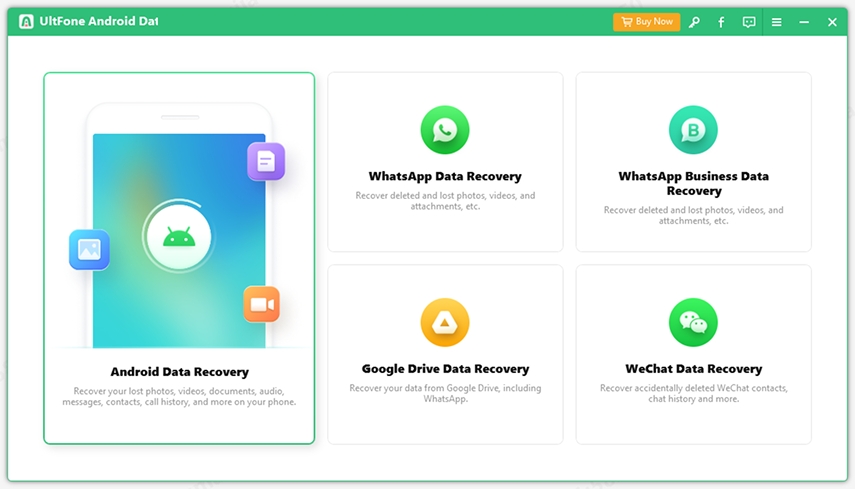 The Main Features of UltFone Android Data Recovery Software
Perform Android data recovery without root.
Support to recover WhatsApp data, photos, contacts, messages, WeChat data, and more on Android phones and tablets.
Support 7000+ Android phones and tablets running Android 4.4 and above.
Advantages:
Supports highly efficient recovery of lost or deleted data from Android phones, SD card and internal memory.
Offers the facility to preview the files before recovering them.
Has the feature of allowing the Android user to select the files manually which are to be recovered.
Supports all the versions of major Android phone brands like HTC, Samsung, Sony, Google etc.
It is completely compatible with all the Android versions.
It offers a safe and secure way of recovering data.
Disadvantages:
Onl provide free scan and review. If you want to recover the files, it needs to purchase.
Video Guide of Recovering Deleted Photos from Android Internal Memory
Here is a video demo to show you how UltFone Android Data Recovery works to recover deleted photos on Android without root.
2. Android Data Recovery App - Cardrecovery
This Android data recovery app is one of the popular recovery application software for recovering photos and media files from Android phones as well as from the SD cards used in digital camera. Cardrecovery is a well-known name which is used by many for recovering the media files from both the camera and phone in easy and secure ways.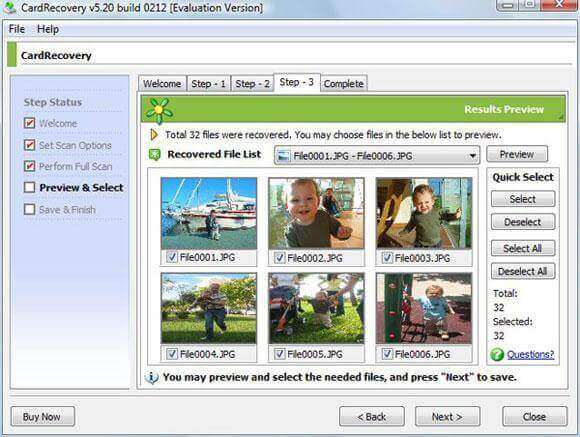 Pros
It can recover data even from an SD card which is corrupt.
Cons
The trial version of this software lacks many important features.
The full version of this software is pretty expensive.
3. PhotoRec
PhotoRec can be used to recover media files even from a highly damaged SD card, memory stick, micro drive, MMC and CF card. This mobile data recovery software is a widely used media file recovery software which is issued under GPLV v2+.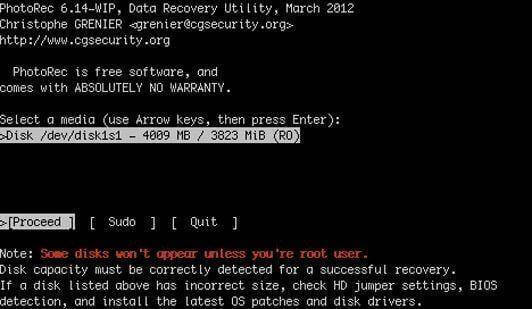 Pros
It can be conveniently used to recover photos of any format.
Cons
It is not in GUI format.
Only photos can be recovered using this software.
4. Recover My Files
Almost all the data files in varied formats including image and photos files, video files, emails and much more can be easily recovered using this data recovery software for Android mobile. Any files which are accessible through the android phone or any other multimedia device can be recovered by using Recover My Files software.
Pros
It has the ability to recover almost all types of data on external drives.
Cons
The search options are limited.
The features of this software are not that attractive when compared to its competitors.
5. Recuva
Recuva data recovery software is completely free to use and can be used for recovering the deleted emails from the computer. It is readily available on almost every technical online platform and is compatible to support Windows 8 OS and above.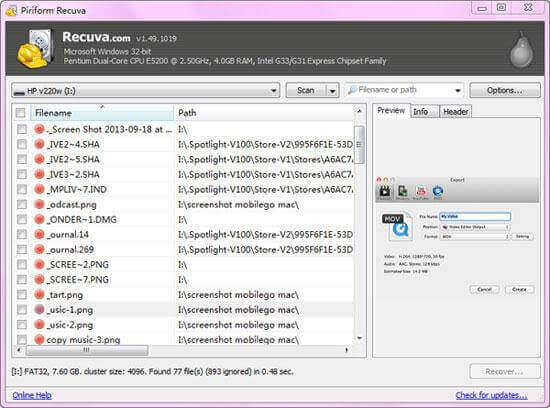 Pros
It offers smooth recovery of deleted data.
Cons
Many essential features are missing in this software.
It does not have the feature of previewing the files prior to recovery.
6. Remo Recover
Remo Recover is an amazing software which can detect and restore upto 300 types of files including music and audio files. This software supports many operating systems other than Android and Windows. It is compatible with Windows 8 and above.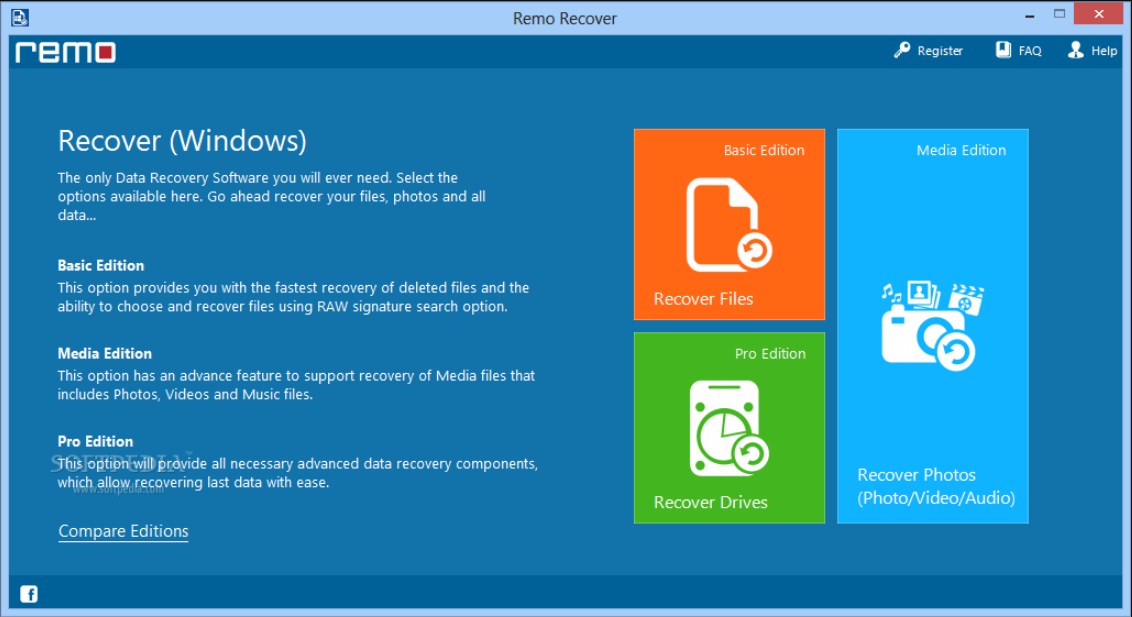 Pros
Recovers almost every type of data.
Cons
You will have to choose a different version of this software for different situation.
All the essential features are not included in just a single version of this software.
7. Undelete 360 to Recover Android Files
As the name rightly suggests, Undelete 360 software effectively recovers all the data of Android phones which has been accidentally deleted. It can also be used to recover data from SD or memory card. The whole recovery process is quite fast and hassle-free.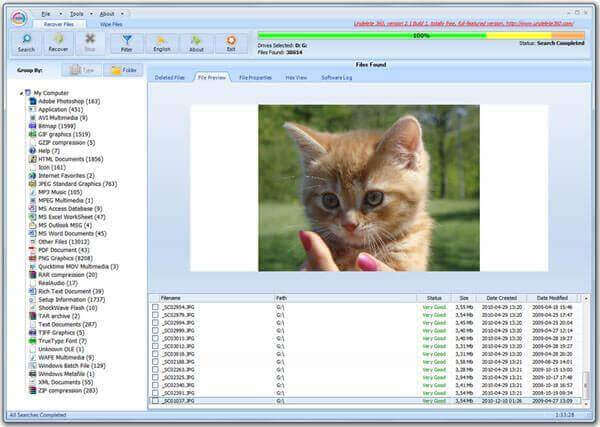 Pros
This free software comes with an amazing search filter.
Cons
Some of the recovered data may not be found.
Does not support manual selection of the data to be recovered.
8. Wondershare Dr. Fone Android Recovery
This is an excellent data recovery software which has a really simple user interface which provides easy recovery of almost every type of data on your Android phone. The recovery process is pretty fast and efficient.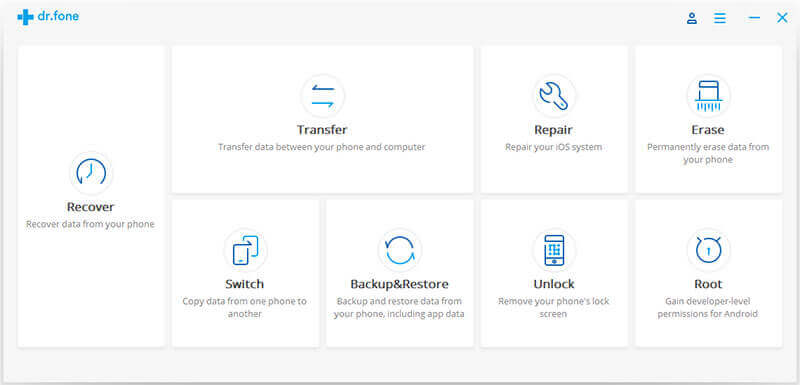 Pros
It can be used for effective recovery of data of almost all the Android phone brands.
Cons
Some of the older versions of this software are not compatible with the latest Android devices.
The price of this software is pretty expensive.
9. Jihosoft Android Phone Recovery
Jihosoft Android Phone Recovery software can be used to recover many types of data files including call logs, deleted or lost files, WhatsApp chats, and much more. It is compatible with all the leading Android phone versions.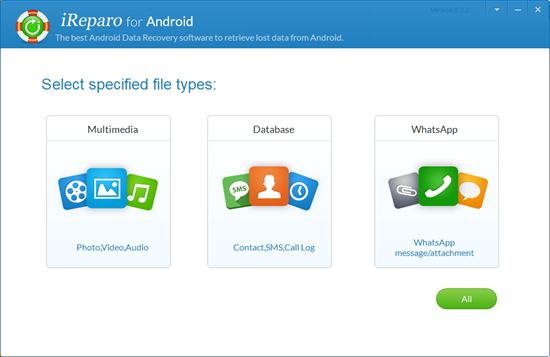 Pros
You can preview the selected files prior to recovery.
Cons
The scanning process takes a very long time.
Even though it is an efficient software, the recovery process is very time consuming.
Conclusion
Nobody would want to lose any of their personal important files and folders from their Android phones. These software which are mentioned above can be used by all the Android users so that they can recover any damaged, lost or deleted file in easy and hassle-free ways. Out of all the free Android data recovery software mentioned above, the most highly acclaimed one is UltFone Android Data Recovery software which is very effective in performing the recovery function.