Nowadays, people have become more and more dependent on cell phones. But this is becoming a problem for everyone. Everyone, on matter young or old, man or woman, spends a lot of time locked on the screen. But now, you can use screen time app to limit the usage of mobile phones. The iPhone already comes with Screen Time feature inbuilt, but for Android devices, the users need a third-party app. So, in this article, we are going to discuss the best free iPhone & Android parental control apps so that everyone will be able to manage, track, and restrict their screen time.
Part 1: Top 10 Screen Time Apps for iOS and Android
We have gathered the list of top 10 Screen Time Apps for both Android and iPhone. Take a look to decide which app offer the feature that you need.
1. Flipd - Free Screen Time Tracker
The best app that will work as screen time tracker is Flipd. The application is so smart that it allows the users to set up custom replies. The app will allow you to hide certain apps and allot time off your phone according to your schedule.
Key features:
Full lock feature to keep your focused
Join groups to challenge your friends and family to cut off your phone time
Tracking statistics with histogram
Unlimited schedule feature that suits the users
Price:
2. Spyzie Parental Control
To make sure that you have access to the best apps to limit screen time, you can start with Spyzie. This application is specially designed for improved parental controls. It comes with overloaded features to help you monitor almost every activity on the kid's devices.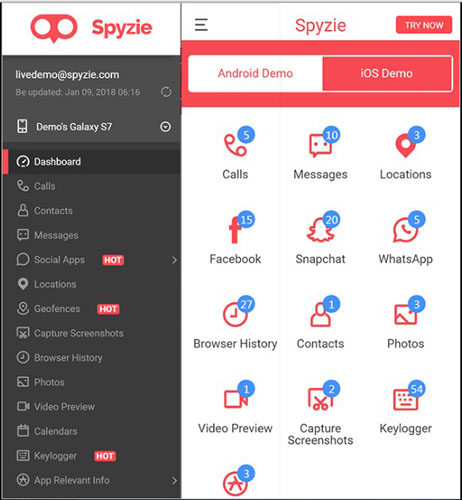 Key features:
Tracking of social media apps anytime anywhere
Activity tracker 24/7 with notification panel
Schedule restriction feature to prevent using the device during school hours or bedtime
Block the access to all or few apps in just one click
Available for both Android and iOS devices
Price:
Both Free and Paid Version is Available and the subscription start at $29.99/month
3. Net Nanny
Another application which surely lies in the top 10 list of best apps to limit screen time, Net Nanny is also very popular among the users. The main purpose of the application is to restrict children from having complete access to mobile phones. The parents can set up preferences and restricts apps on the device according to requirements.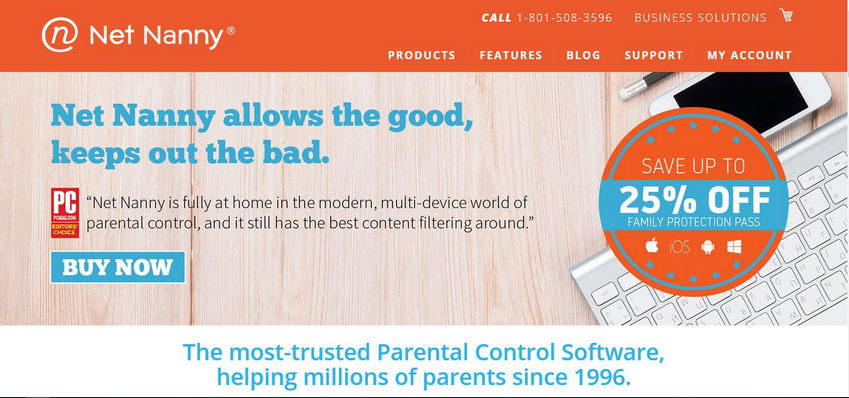 Key features:
Advanced Parental Control Options
Internet Filtering and blocking features
Remote access and control of the device
Customized statistics and reports
Available for Android, iOS, Windows, Mac, and Amazon Fire TV
Price:
Only paid version available at $39.99 per month
4. UnGlue
This screen time app signifies the purpose by its name very well. It is designed to help the people to unglue themselves from the phone. Basically, the app is meant for the kids, but it can be used for adults too for tracking and monitoring features.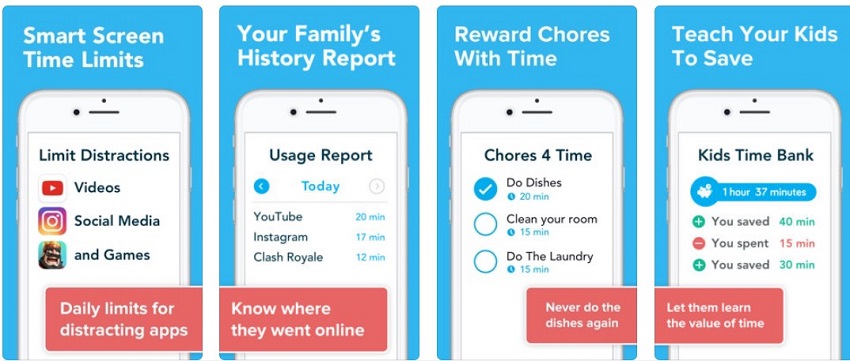 Key features:
Time bank feature to see how much time is left for you to use the device freely.
Internet access restriction
Entertainment and social media app limiter
The app can manage multiple devices in the same app.
Can be used for both iOS and Android phones and tablets.
Price:
Free and Premium version available starting at $9.99
5. Best Android Parental Control App - Screen Time Parental Control
This is one of the most popular time tracking software to limit screen time on Android devices. The application will allow the users to limit device usage, block specific apps for specific times. With this app, you can also monitor and control the screen time. This application is also available for Apple devices.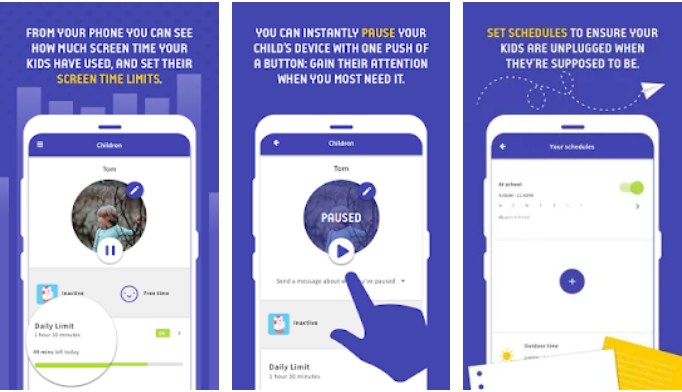 Key features:
Monitor the time kids spend on their smart devices
Receive a notification when a new app is installed on the device
Monitor browsing history and searches
Block app and restrict activity to limit the usage
Receive a daily summary for the device use
Price:
Both Free and Paid Services. In-app purchases start from $1.52 to $14.99 per item
6. AppDetox
The reason this tool is among the best apps to limit screen time is because of the brilliant features. The app can restrict certain apps including gaming applications. You will also get a notification when you are about to reach your daily time limit. But the application is only available for Android devices.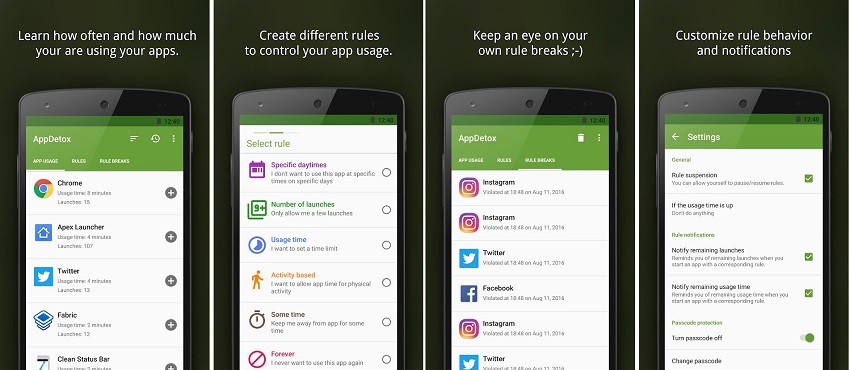 Key features:
Notification for every app usage
App time limitation and activity tracker
Reports and logs of device usage.
Price:
7. Moment
Moment is a very popular iPhone parental monitoring app. It allows users to track complete device usage throughout the day. And the best feature is that you will get an app-by-app report for the daily usage. The users can also add their family members and friend's devices to track their usage.
Key features:
Automatic time blocking system set up
A separate report for every app
Specific time restriction
Price:
8. bSocial
This screen time app for iPhone can be used smartly to make sure that you don't spend most of your time stuck on the screen. The app has a very smart feature that reduces the device access as you start using it more often. This means that the more time you spend on the phone, the less time will be allocated for the next day.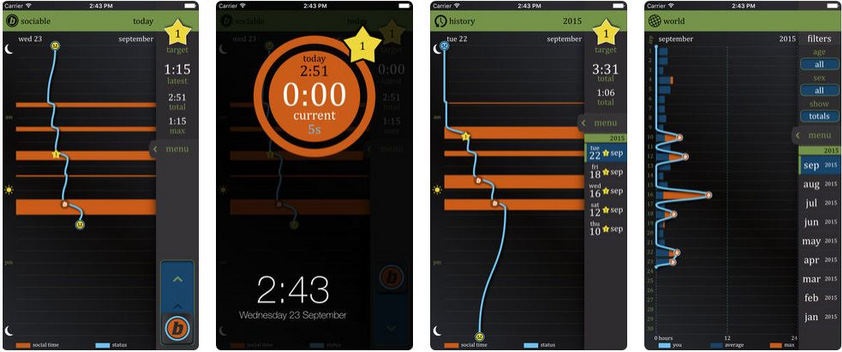 Key features:
App tracker and detailed usage reports
Real-time stats with graphs
Award and reward system to prevent you from being addicted to your phone
Price:
9. OurPact
With this screen time app, the users can only track and monitor the mobile phones, not tablets. Fortunately, this application can track app usage, messages, calls, and almost everything on the phone. Thus, you can be sure that you get notified for every activity on the device.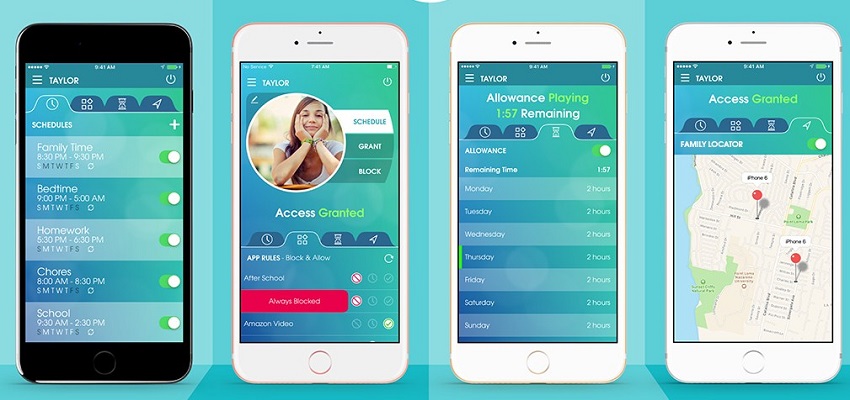 Key features:
Timely access and blocking feature for internet access
Schedule app restriction feature with customization
Manage up to 20 devices with just one app
Screen time allowance feature
Price:
Free and Paid version with $6.99 charges per month
10. ScreenTime
As the name clearly suggests, ScreenTime is a smart screen time tracker tool that can monitor the app on the device. Ultimately, the app minimizes the usage of Smartphone. The users can set up a custom limit for kids with different age groups. You can also limit the device functions with this app.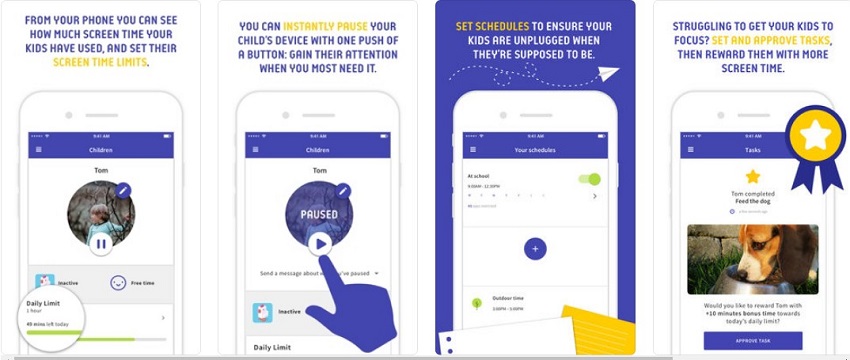 Key features:
Set daily time limits to avoid excessive use
Allow access to the only approved application
Track app usage and web history
Available for both Android and iOS devices
Price:
Free and Paid version starts with $2.99 per month
Part 2. Forgot Screen Time Passcode on iPhone/iPad, What to Do?
In case that you enabled restrictions or Screen Time passcode on your iPhone, and somehow forgot the Screen Time passcode, don't worry, iPhone Backup Unlocker can help you. The software is perfectly capable of removing the Screen Time passcode without any data loss.
The whole process will cost several minutes. Please be patient to wait for the success.
Conclusion
Now, you know that there are lots of apps to limit screen time on both Android and iOS devices. So, you can try any of these apps to make sure that the kids or someone else can get access to your device. And you can also make sure that you limit the use of your device. And if somehow you forget the passcode then you can always remove it with the iPhone screen time passcode removal software.