How to Export/Import Health Data in iOS 10
The Health App is now on almost all iOS devices, which will record and analyze your daily activities, shows your health and fitness information in one place. But if you like to use health app, you may probably notice that there is no good way to export or import your health data. Luckily enough, in this article, we will guide you to export/import your health data in a good and easy way on your iOS 10.3/10.2/10 iPhone/iPad/iPod touch.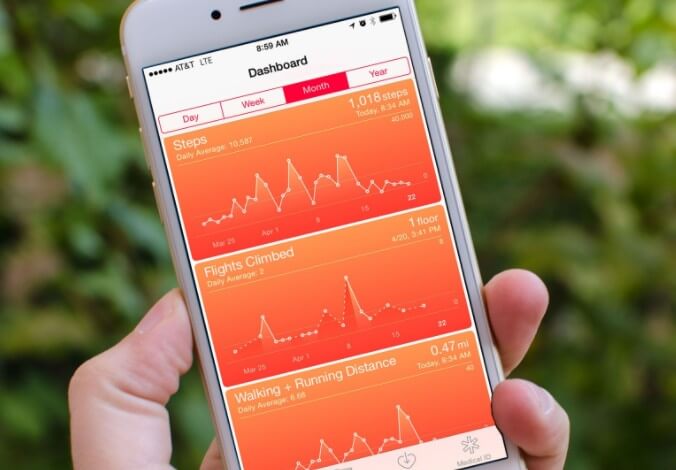 Part 1: Export Your Health Data in iOS 10 Using the Health App
The easiest way to export your data from the Health app is provided by Apple. Although some users complained that it's useless, to my knowledge, it still worth a try, below is how it works.
Step 1: First of all, open your Health app.
Step 2: Go to the Health Data tab located at the bottom right corner. Tap on the very first option "All"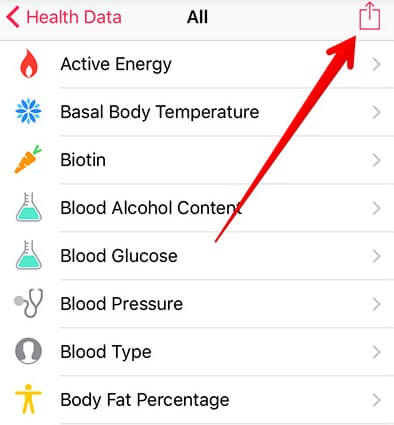 Step 3: Next, hit the sharing icon on the upper right corner and tap on "Export" in popup to confirm.
Step 5: Mail it to yourself. (You will need to configure your email account under Mail app, as it does not support third-party mail apps like Gmail).Once done, it will present the data in the XML file format.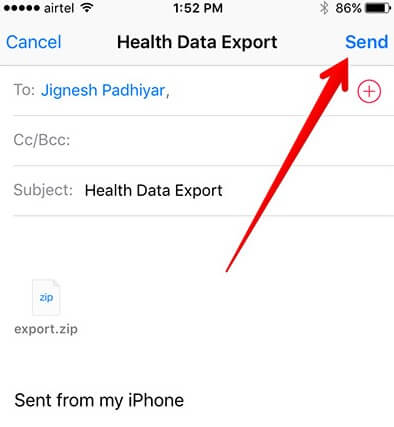 Part 2: Import Activity Data in iOS 10 Using Health Importer
To import Health Data into a new iOS 10 devices, you need to take the help of a third-party - Health Importer , it is a good option to import activity data in iOS 10, here's how:
Step 1: First of all, open the email you had sent to yourself in Mail app. Then hit and hold the attachment until to reveal the sharing option.
Step 2: Tap on "Open in Health Importer."
Step 3: In the Health Importer app; map your data you have just imported with the data points. You just need to tap on each data points and map it accurately. Then, tap on Save. You will have to repeat it with each category.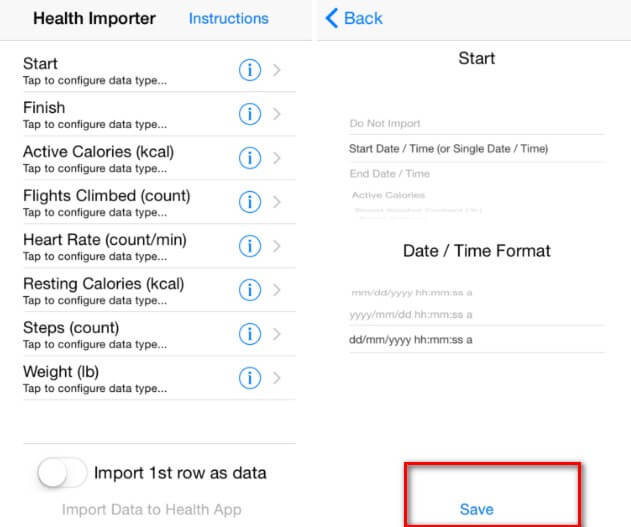 Step 4: Hit "Import Data to Health App". Then it will start importing the data from CSV file to your Health app.
Done! With these methods, you can save a lot of time to move health & activity info in iOS 10 on iPhone/iPad. If you want to transfer other types of files, I want to introduce afiles manager - UltFone iOS Data Manager to you. It help you transfer all type of files like music, videos, iBooks, contacts and etc, between iOS devices and computer easily and instantly.