How to Restore WhatsApp Backup from Google Drive
There are lots of people who switch to new phones every six months. Normally, doing so wouldn't be that hard for the media files. But the complication lies with WhatsApp data. WhatsApp is like a primary messaging application for most people. That's why; they always try to restore WhatsApp from Google drive. If you are also one of them, then here you will find how to download WhatsApp backup from Google drive on various devices.

We are going to explore the situation in two different sections for the users who use an Android device and the users who are using the iOS device. As both the devices have different OS, the method to restore the WhatsApp data is also quite different.
How to Restore WhatsApp Backup from Google Drive to Android
Google Drive is one of the best services for Android users to keep a backup of their device data. Thus, it will be easy for them to learn how to restore WhatsApp chat from Google drive. To restore the messages and media files stored on the backup, you first need to make sure that you have enabled the Google drive backup feature on WhatsApp.
Go through WhatsApp and create the latest backup of your device data. Then follow the steps given below to restore WhatsApp backup from Google Drive on an Android phone. Whether you are trying to restore the backup on the same device or new device, you'll have to install the app from the Google Play Store.
Step 1: Once the app is installed, launch it and click on the Agree and Continue button. Allow access to your contacts and verify your country and phone number.
Step 2: Use the same number on which you created the backup and you'll get verification code for authentication. The device will then ask to read the Google Drive to look for backups.
Step 3: Give permission and select the Google account which you used for backup. Once the backup file is detected, tap on the Restore button to get your messages and media files back on your device.
Set up your profile and the messages will be restored instantly. The media files will be restored in the background only when you are connected to Wi-Fi. So, it is recommended that you keep your device connected to Wi-Fi throughout the process.
How to Restore WhatsApp Backup from Google Drive to iPhone
You will be amazed to know that there is no direct way to restore WhatsApp backup from Google drive to iPhone. This happens because of the encryption technique used by Google Drive is very different from the iOS system. The encryption is done to protect the data from unwanted access or breach of privacy, but this protection technique prevents the direct restore.
To restore WhatsApp backup from Google Drive to iPhone, you need to follow the Part One to Restore WhatsApp from Google Drive to Android first. Then, make sure that you actually have the WhatsApp backup files on Android, follow the steps below.
Phrase 1: Send WhatsApp Backup to iPhone via Email
Step 1: Open the chat, group conversation, etc. that you want to email.
Step 2: Tap the group name or contact's name at the top of the display.
Step 3: From the pop-up, select More and then choose Export Chat.
Step 4: Select the "Mail" option, enter your iPhone email address and then tap "Send".
Phrase 2: Save WhatsApp Backup to iPhone
Step 1: Type in your Apple or Gmail account address on your iPhone.
Step 2: Select the email you want to download and then tap the tree dots icon on the top-right.
Step 3: Then follow step by step, Print or Print All >>>All Pages>>>Tap Printer Options again>>>Tap send icon on the right-top>>>Save to Files>>>On My iPhone>>>Add.
Tips: How to WhatsApp Backup and Restore on iPhone
Finally, you use the traditional solution to restore WhatsApp Chat from Google Drive to iPhone. In order to keep these files for long time, you may want to backup these files in order to restore WhatsApp more easily later to iPhone/Android. This free iPhone WhatsApp backup software can back up the WhatsApp and other data on iPhone/iPad to a computer local storage and then restore it on any iOS device. It is a simple and quick method to create a WhatsApp message and attachments backup. In addition, you don't even need to use iTunes or iCloud to backup or restore the data.
The intimidating key features of the iOS Data Manager are listed below:
Backup WhatsApp chats on iPhone to PC/Mac for free.
Restore WhatsApp Backup without uninstalling to iOS & Android devices.
Restore data from backup without overwriting.
Support transfer WhatsApp data from iPhone to iPhone/Android.
How to Backup WhatsApp from iPhone to Computer
Step 1: Run the software and connect your device with it. By default, the Home interface will open up. So, you'll have to switch to the Backup and Restore tab, and choose the WhatsApp Backup & Restore on the right.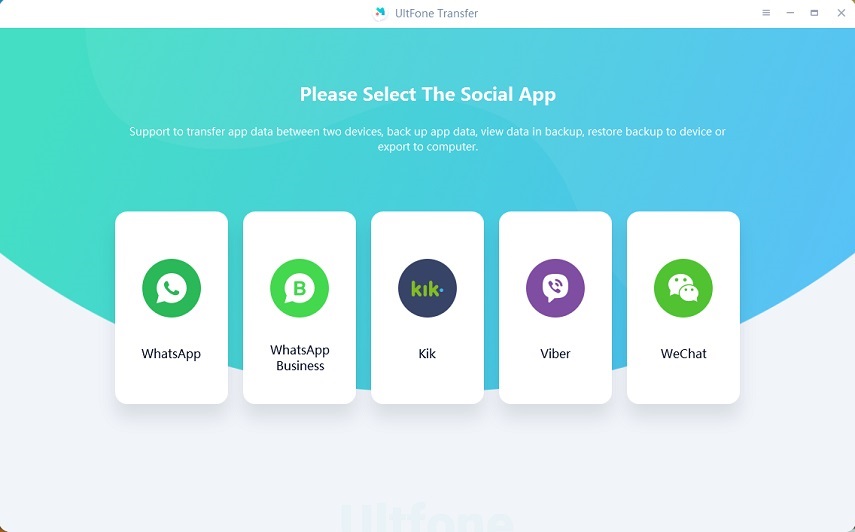 Step 2: Select the Backup WhatsApp on the left to backup WhatsApp data from iPhone to computer.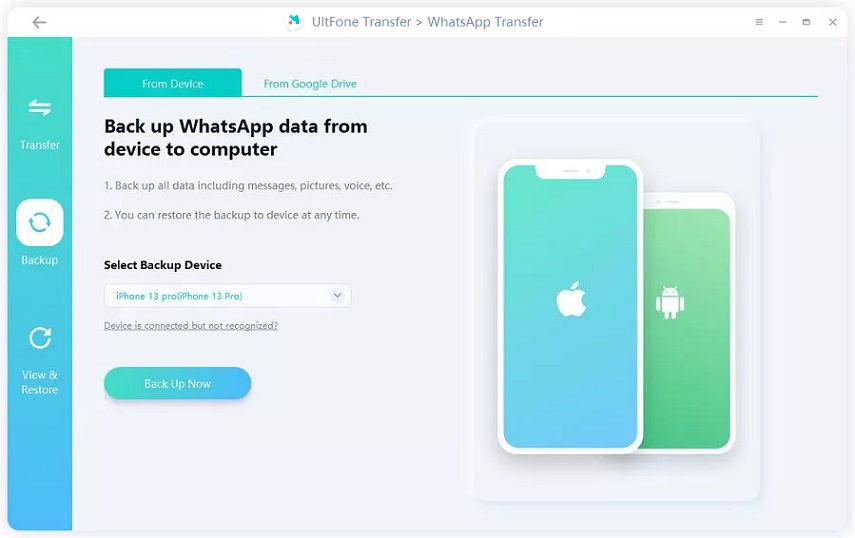 Once the backup is finished, you will be able to see the latest backup file and its content within the software.
Step 3: Wait for the completed of backing up WhatsApp data and do not disconnect the device!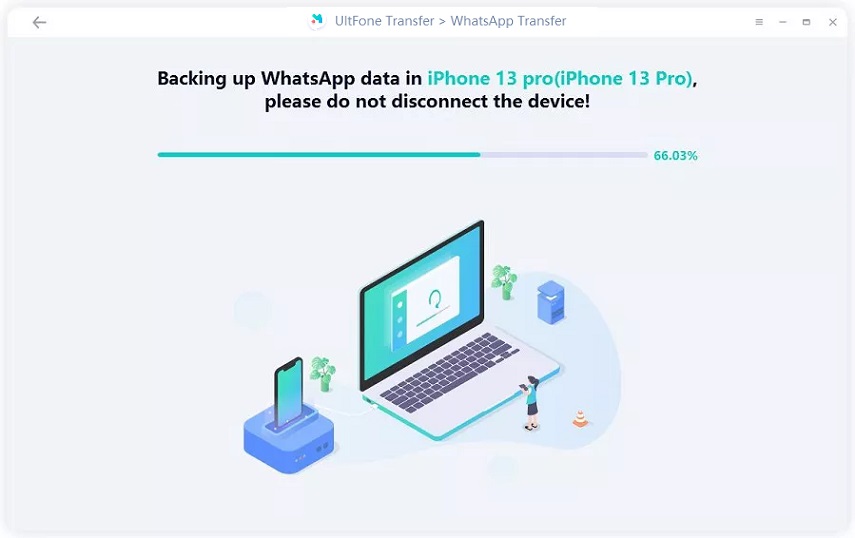 Step 4: Finally, your WhatsApp data will be backup and save in computer successfully.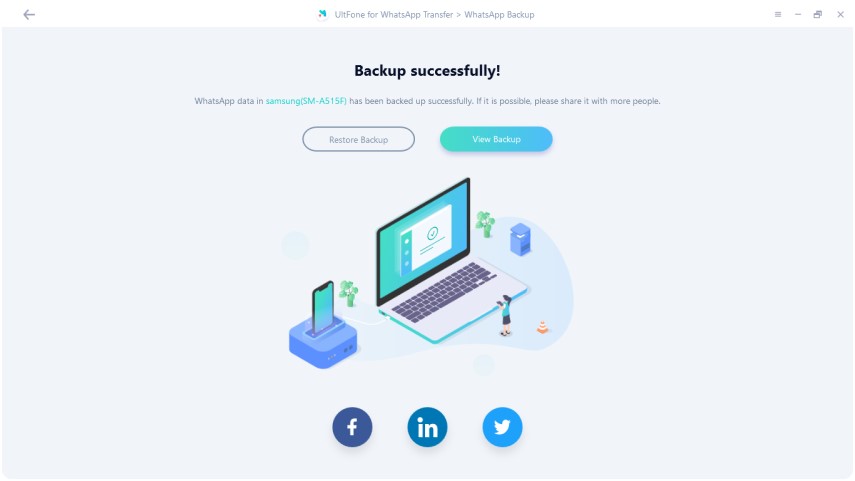 How to Restore WhatsApp Messages to iPhone/Android
Step 1: Connect your device to computer with a cable, and select Backup & Restore on the top, then click Restore WhatsApp.
Step 2: The program will automatically detect the available iPhone WhatsApp backups that you once created and saved in computer. Then select the WhatsApp files which you want to restore to iPhone/Android.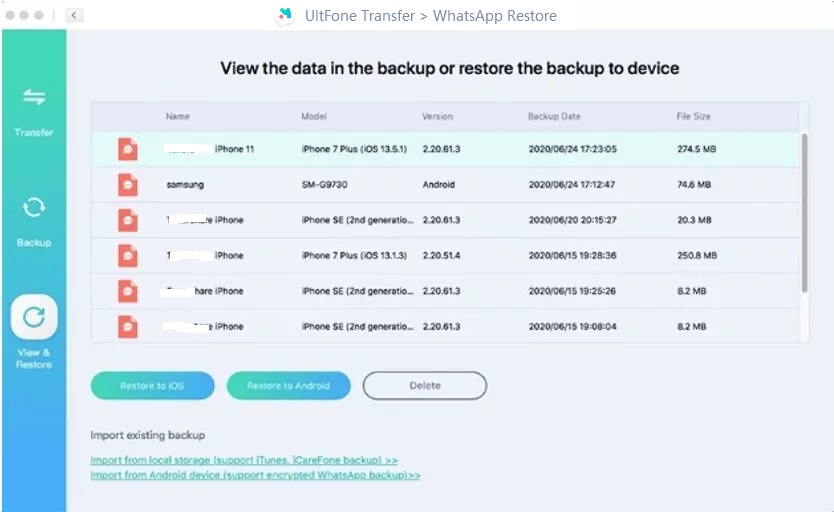 Conclusion
Now you konw that there is no method to restore WhatsApp from Google drive to iPhone directly, and we also show you the traditional way to transfer thought the way is somewhat complicated. Besides, we introudce the method about how to backup and resotre WhatsApp on iPhone with WhatsApp Manager tool. If you find this article is helpful, please share it to your friends and add comments.