Top 2 Ways to Turn Off Automatic Renewal for iPhone
There are a number of things that you can subscribe to on your iPhone and you can then enjoy the features these subscriptions have to offer. You can subscribe yourself to Apple Music, Apple News, Magazines, and so on.
When you subscribe to something on your iPhone, you are given all the details of your subscription such as when it starts and also when it ends. The important thing here that you should notice is the date of expiration of the subscription.
Some of the subscriptions are usually set for auto renewal so when the last day of subscription comes it automatically gets renewed. While some users who love the service will allow the subscription to be auto renewed but then there are others who just want to discontinue the subscription once it is over.
If that is you, then you would be glad to know that it is extremely easy to turn off automatic renewal for many of the services for your device.
Here we show you how you can do that:
Top 1: Turning Off Automatic Renewal for iPhone on iTunes
Make sure that iTunes is installed on your PC or Mac.
1. Launch the iTunes app on your computer and ensure that you are logged-in to your Apple account. Then, click on the Account option at the top and select the option that says View My Account. It will take you to the account settings menu in iTunes.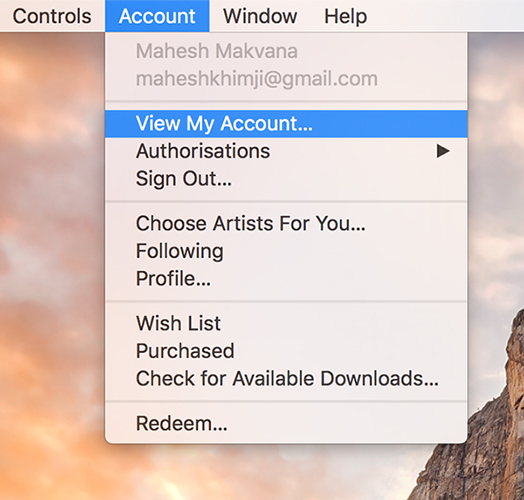 2. When the account menu opens, scroll down until you see the settings section. Then, click on the Manage option given next to the Subscriptions.

3. On the following page, you can click on the Edit button to manage your subscription and that is where you can turn off automatic renewals for your device.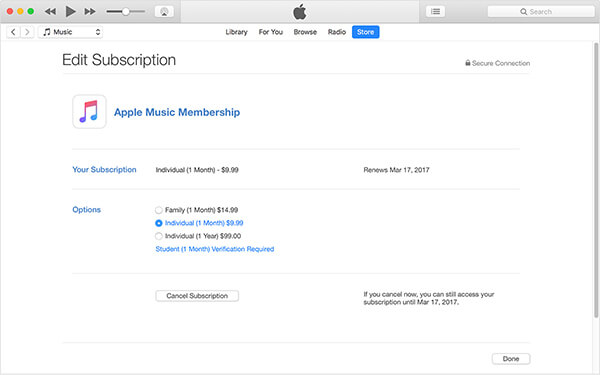 Top 2: Turning Off Automatic Renewal on iPhone
You can follow steps below to turn off automatic renewal on iPhone 7/7 Plus/6s/6/5s/5.
1. Go to Settings > iTunes & App Store.
2. Tap your Apple ID > View Apple ID and sign in or use Touch ID.
3. Tap Subscriptions you wish to turn off. Information about the subscription, including billing dates, is displayed. You can turn off automatic renewals by toggling off the Automatic Renewal option.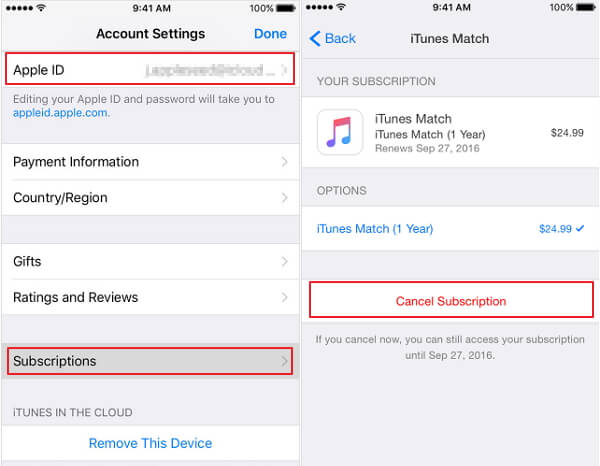 So, that was how you could disable automatic renewal for iPhone. After turning off the auto renewal, you might want to get rid of the junk files the subscriptions might have stored on your device. Fortunately, you have an app called Tenorshare iCareFone that lets you remove junk files from your iOS device.