How to Fix Chrome in iPhone Redirects to Inappropriate Website
"I'm currently using iPhone 6 and recently I'm facing a problem which is, when i click on any website on Google or anywhere - it leads me to an inappropriate website which I am not aware of. Please give help me with a solution asap."
Recently, some users of Google Chrome in iPhone find it disturbed that whenever they enter the target URL in browser, it goes to the incorrect website.Most of the time, this problem can be solved by reinstalling the app. If doesn't help, here we highly recommend Tenorshare iCareFone to you which can stop the wrongly redirects of Google Chrome by clearing caches, removing pop-ups, redirects, and repairing operating system. Now let's see the details.
Method 1: Clean Up Caches to Make Google Chrome Back to Normal.
When search in Apple Discussion, users may found the solutions people provide are not available. Thus Tenorshare iCareFone will help you in several clicks.
After download and install Tenorshare iCareFone, choose "Speedup & Clean" function, then click "Quick Scan"button. When the scan process is done, you may see the interface below.In order to clear the useless caches, you can choose "Junk Files" and "Temporary Files" to clean.
This method is like to refresh the apps in your iPhone, it can be kindly helpful.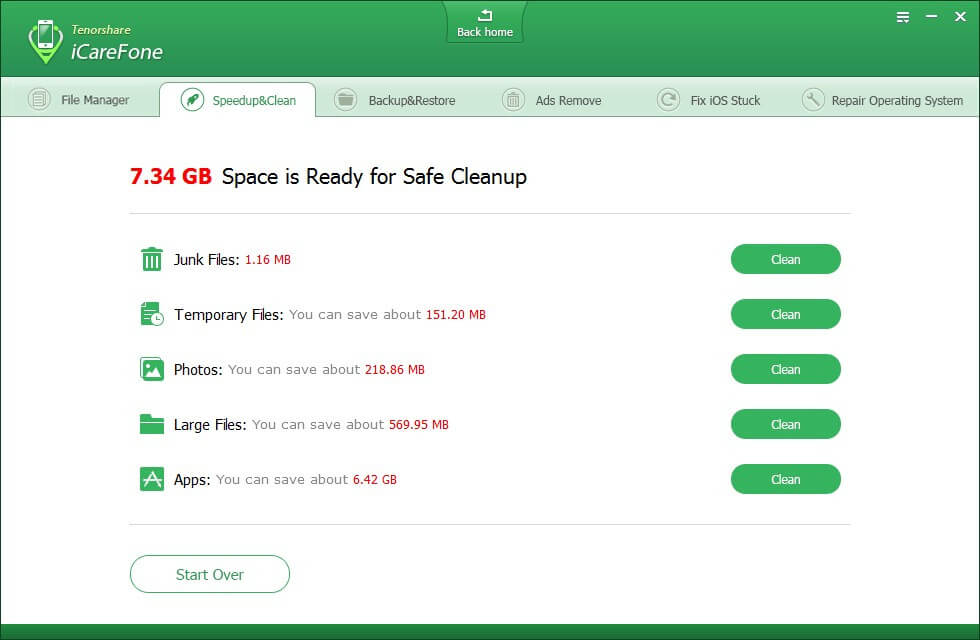 Method 2: Remove Pop-ups, Redirects and Other Malware of Google Chrome.
This method is requiring you to do in your iPhone, search Tenorshare iCareFone in App Store. Download and install, when open it in your iPhone, you will find an "Enable Ads-Free Mode" button, click it then follow the steps Tenorshare iCareFone gives to you.
Have another try to use Google Chrome and check the wrongly redirect problem still exist or not.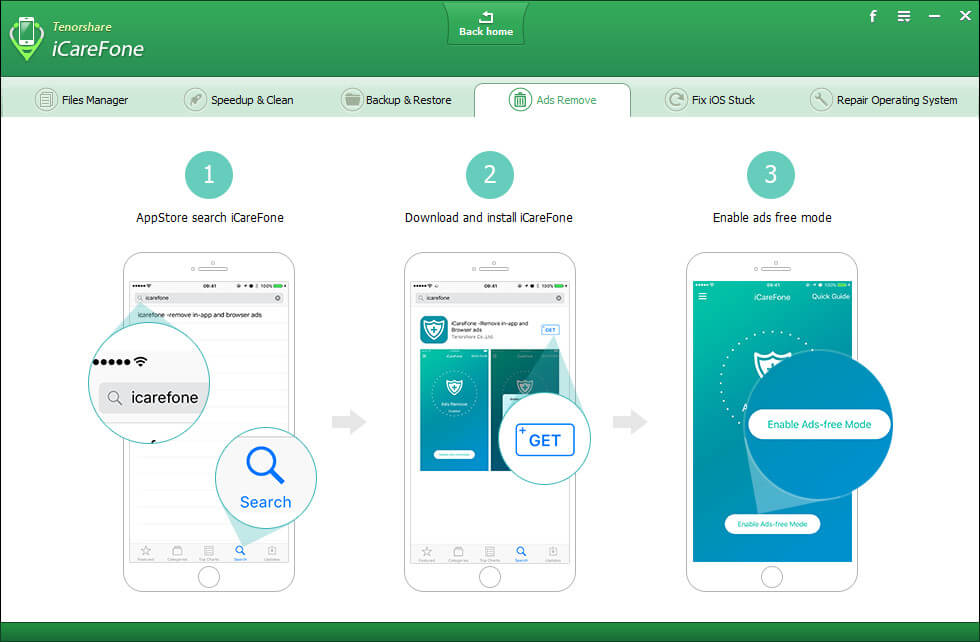 Method 3: Repair Operating System to Refresh the iPhone Working Environment.
Once you have reinstalled the Chrome, cleaned its junk files or even removed the ads in your iPhone, but the problems of Chrome leading you to wrong page still exist. We then recommend you to check the operating system, maybe there is a Google Chrome redirects virus in your iPhone/iPad/iPod touch.
Connect your iPhone with Tenorshare iCareFone via USB cable, the software will automatically detect the runtime environment of your devices. Click "Start" and Tenorshare iCareFone will be ready to repair the system. Download firmware package/import the firmware package manually, then choose the standard repair, which can enable data not losing. And wait for the process is done.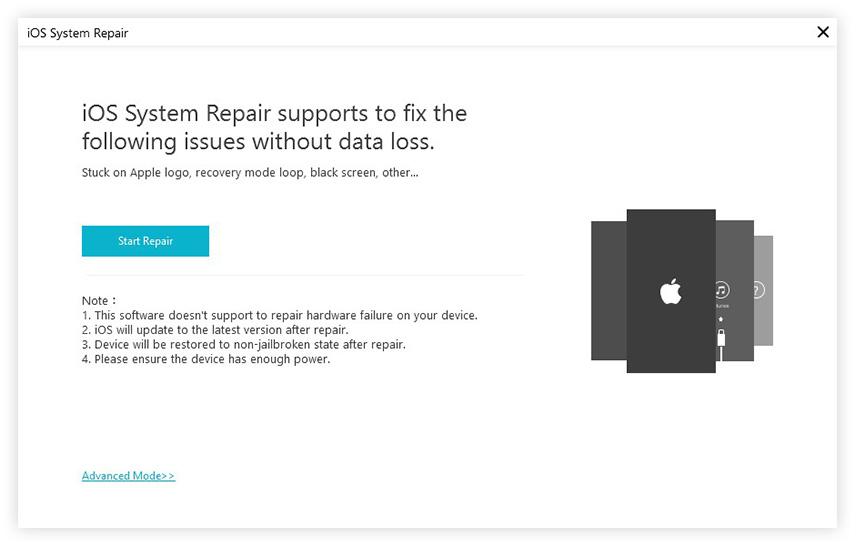 Repair operating system will surely give your iPhone/iPad/iPod touch a better working environment. That Chrome wrongly redirect phenomenon will also never be a trouble any more.
If you have tried the three methods above, you must have stoped the redirects of Google Chrome on iPhone 7/7 Plus/SE/6s/6/5s/5. Once you have other issues not solved, don't hesitate to connect us. We will try our best to provide you solutions.