iTunes Won't Install or Update [Solved]
Let's see two of the hotly discussed topics about iTunes install and update issues on Apple communities:
"I can't seem to get itunes installed on my new pc with Win 7. Keep getting an error message before install which says "Apple application support not found. Uninstall and reinstall". However the second install gives me the same message, I just can't install iTunes on computer"
"Am trying to install itunes on my home computer windows 7 and am getting an error message that says Apple Application Support not found, error 2. Have uninstalled and reinstalled twice and get same error message. Anyone has the same itunes install error?
You might be one of those that have trouble installing or updating your iTunes. Here we provide the specific removal and repair steps to fix iTunes installation problems.
How to Fix iTunes Install or Update Issues
1. Error 2 or Error 7 after installing iTunes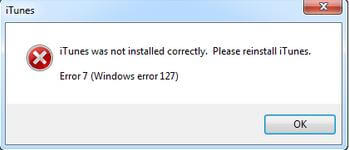 If you receive error 2 or error 7 after iTunes install, try these steps in order:
1. Log into your computer as an Administrator
2. Install the latest Microsoft Windows updates.
Your Windows computer should be run the latest Service Pack. On Start button, click All Programs, and then click Windows Update to install all updates.
3. Remove components left from previous installation
Go to Control Panel>Add or Remove Programs, find iTunes and click Uninstall. After the installation process is complete, remove all these items in order, and reboot your computer after you've done these.
Apple Software Update
Apple Mobile Device Support
Bonjour
Apple Application Support
Sometimes there are still files left behind, so you need to manually remove any of the folders if found:
C:\Program Files\Bonjour
C:\Program Files\Common Files\Apple
C:\Program Files\iPod
C:\Program Files\iTunes
4. Reinstall iTunes
2. iTunes Launch Error Caused by QTMovieWin.dll
This solution works for error like:
The procedure entry point ***** could not be located in the dynamic link library JavaScriptCore.dll

Navigate to C:\Program Files\iTunes (32-bit systems) or C:\Program Files (x86)\iTunes (64-bit systems)
If you find a file with the name QTMovieWin.dll in this folder, delete it.
Start iTunes again, it should run normally.
3. iAdCore.dll Error
If you get an error message like following:
The procedure entry point ADiAdID_AcquireMathcSLotNecessary could not be located in the dynamic link library iAdCore.dll.
Navigate to C:\Program Files\iTunes (32-bit systems) or C:\Program Files (x86)\iTunes (64-bit systems)
If you find the file named iAdCore.dll, delete it.
Go to Control > Programs and Features, find iTunes and click Repair button.
4. Apple Application Support was not found.
The solution below also applies to:
"Apple Application Support is required to run iTunes. Please uninstall iTunes, then install iTunes again"

Have WinRAR installed on your computer
After you download iTunes Installation successfully, right-clicking the iTnesSetup.exe and choose "Open with WinRAR"
Once the EXE is opened in WinRAR, double-clicking AppleApplicationSupport.msi and when the installer window is open choose "Repair".
That is! Now you can run iTunes normally.
5. Ultimate Solution to Fix All iTunes Won't Install or Update Errors
If none of the above methods fix the iTunes install error, or you think these methods are too complex to understand. Here I recommend a well rated iTunes repair tool TunesCare. It is free but is powerful enough to fix all iTunes sync problems and errors by simple steps.
Download and install this free iTunes fixing software to your PC, and connect an iOS device to computer via USB cable. On the main interface, please click "Fix All iTunes Issues" to continue.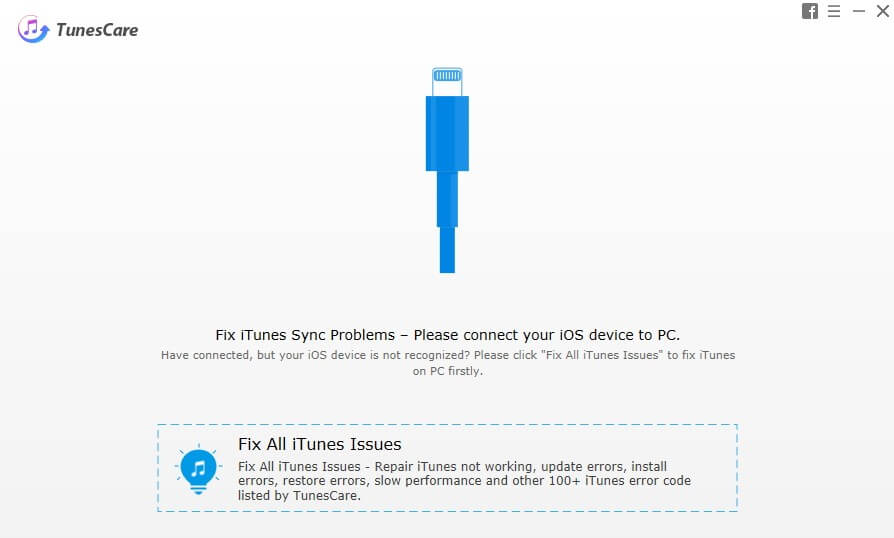 Click Repair iTunes to start repair iTunes drivers.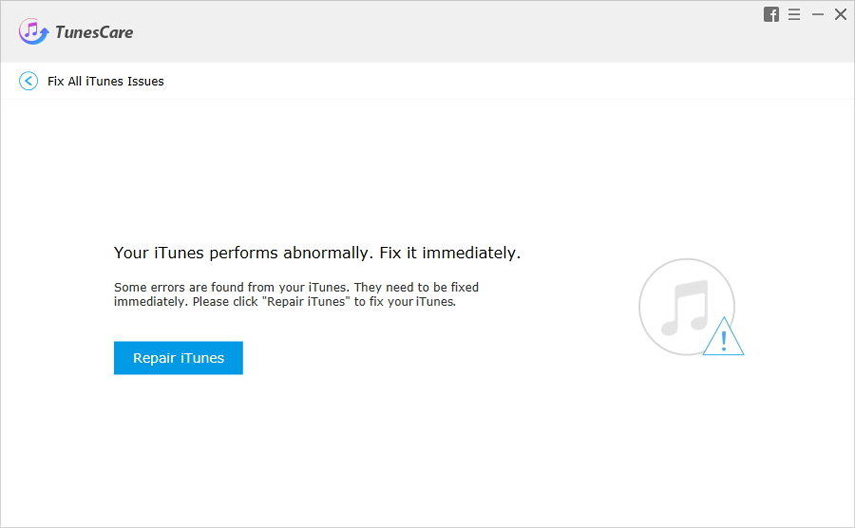 It'll take a few minutes to download iTunes drivers and repair the iTunes issues.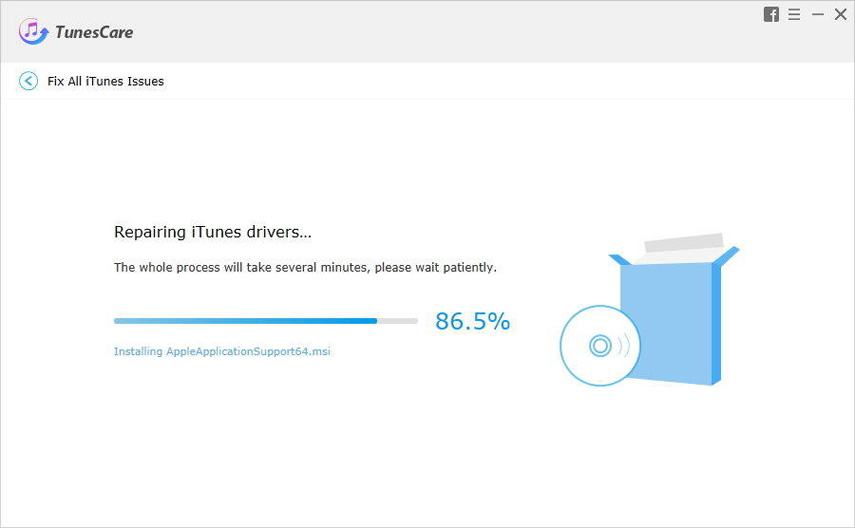 After the process completes, your iTunes should be installed successfully on your computer and now you can sync data with iTunes.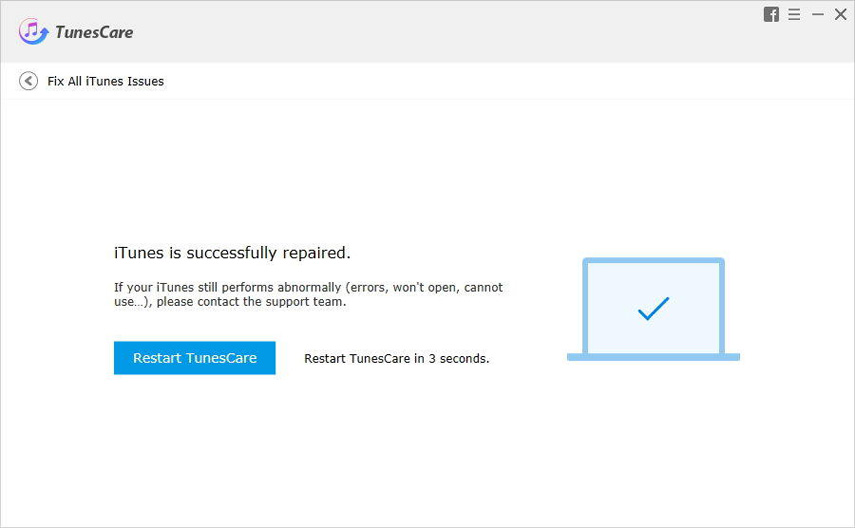 Above are the solutions for the most frequently encountered errors while installing iTunes. If you have your iPhone files backed up in iTunes, but unfortunately there is problem syncing your iPhone with iTunes, you can use iOS Data Manager to back up your iPhone as easy as iTunes.